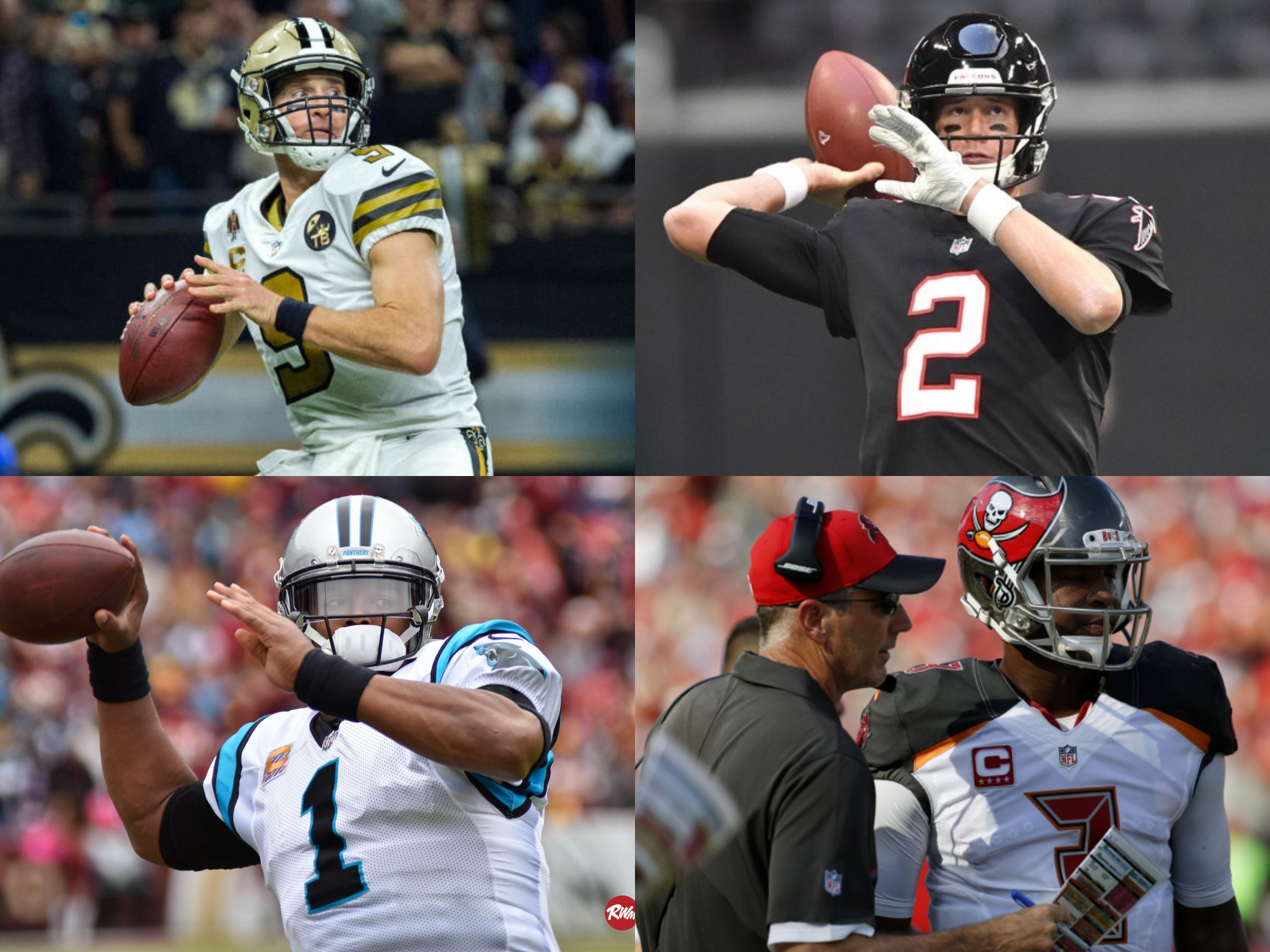 2019 NFC South Record Predictions
The NFC South Division has been dominated by the New Orleans Saints for the past few seasons. Many are expecting the Saints to once again repeat as division champs, however, Atlanta and Carolina could give them trouble. There are some good quality teams in this division, but New Orleans is on a different level.
1. New Orleans Saints (12-4)
Despite back-to-back postseason heartbreaks, they're contenders. They could either be really sloppy and disappoint, or come out with a fired-up mentality. For the Saints, they'll be tested early as their first four games of the season are against teams that made the postseason last year. The beginning of the season will tell us how this team will perform for the rest of the year. Expect Drew Brees to have an MVP-like season, and fully expect the Saints to be title-contenders once again.
2. Atlanta Falcons (10-6)
The Atlanta Falcons don't have it easy to start their season off. Out of their first nine games of the season, six of them are against teams that made the postseason last year. If that doesn't seem tough, we can also add the fact that their first four of six games are on the road. They won't even have to play a division opponent until Week 10. If the Falcons can remain healthy, this team can definitely contend for a title. Quarterback Matt Ryan had a terrific season last year, putting up 35 touchdowns while throwing just seven interceptions. If Ryan is able to take a step up, expect this team to not only contend for the playoffs, but for the Super Bowl.
3. Carolina Panthers (8-8)
For the Carolina Panthers, they'll need to be able to set the tone early. Their first game is against the NFC Champions, Los Angeles Rams. If they're somehow able to defeat the Rams, while defeating the Tampa Bay Buccaneers in week two, this team will be able to compete for a playoff spot. It's all about momentum and consistency when it comes to having a successful season in this league. The headline is always about Cam Newton. Can he perform like an elite quarterback consistently? In the second-half of the season, they play tough opponents like Seattle, New Orleans, Atlanta, and Indianapolis. Unfortunately for them, they play in an extremely tough division as we can expect this team to linger around 8-8.
4. Tampa Bay Buccaneers (6-10)
Tampa Bay has been disappointing for the past few seasons now. Bringing Coach Bruce Arians on board was a good move for the organization, however, I'm not sure that even he will help this team in the long-run. Quarterback Jameis Winston has the potential to be an elite player in this league, but it never happens. His game is totally inconsistent, and that's why we can fully expect this team to not make the postseason once again. Winston throws way too many interceptions, and by doing so, it doesn't give this team the chance to compete for a playoff spot. Not only has Winston been disappointing these past few seasons on the field, but also off the field. He has gotten in way too much trouble these past few seasons, and I don't expect him to make an improvement anytime soon.
Written by Shreyas Kar
Follow Shreyas and TSJ: NFL on Twitter!
Photo credit to Highlight Store, RWM, Smashdown Sports News and Smashdown Sports News
Follow TSJ on YouTube and Twitter