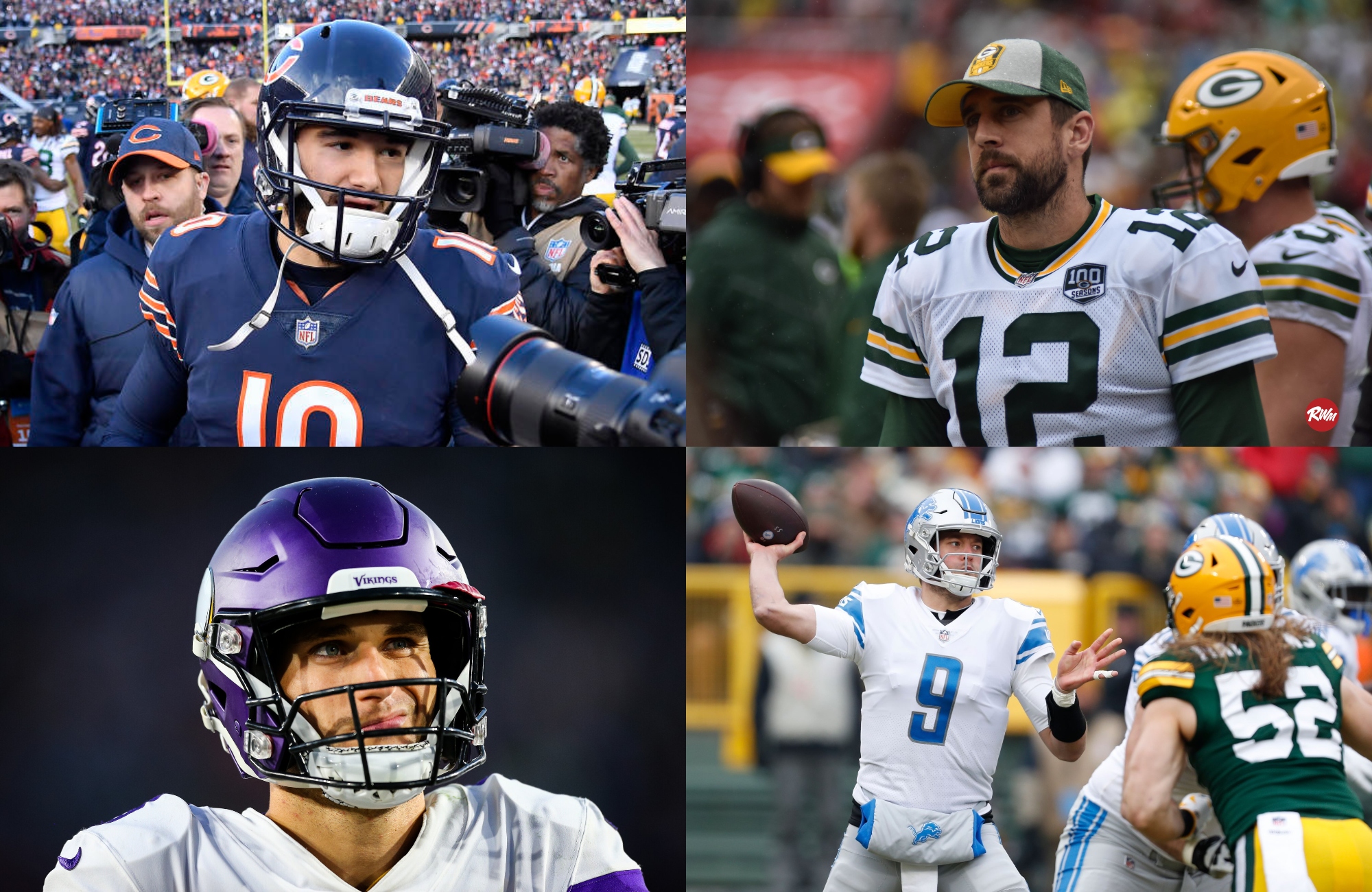 2019 NFC North Record Predictions
The NFC North Division has been surprisingly competitive in the last few seasons. With the Chicago Bears making a shocking improvement as they won the division title last year, many are expecting them to do so again. The Green Bay Packers and Minnesota Vikings are also two teams that are contending for a playoff spot. This division is definitely unpredictable this upcoming season.
1. Chicago Bears (11-5)
The Chicago Bears made an impressive improvement last season as they were able to clinch the division title. After going 12-4 last season, many are expecting this team to make improvements. Unfortunately for Chicago, they have a relatively tough schedule. Apart from their competitive division games, they have six games against teams that made the postseason last year. Following up a great season is a tough task as the entire league is more aware of this squad. This division is extremely competitive, and it's definitely possible that the Bears could just flat-out disappoint. Tough call, but expect the Bears to win this division.
2. Green Bay Packers (10-6)
First-year coach Matt LaFleur has the chance of getting of to a great start, or to get off to a terrible start. In their first seven games of the season, the Packers will have the advantage by playing five of them in Green Bay. If LaFleur is able to get his team on the right track to begin the season, Green Bay definitely has the chance of winning this division. What many tend to do is to live in the moment. Sure, the Packers haven't made the postseason in the past two years. But with Aaron Rodgers as the quarterback of this team, expect the Packers to contend for a playoff spot. Rodgers will do what he does best, and that's to perform in the clutch.
3. Minnesota Vikings (9-7)
After a disappointing 2018 campaign by the Minnesota Vikings, many are expecting a bounce-back season. Just like Green Bay, Minnesota has the potential to win this division. With quarterback Kirk Cousins leading the way, it's tough to say whether or not this team will clinch a playoff spot this year. Many people view Cousins as an "elite" quarterback, someone that can lead you to the promised land, but I just don't see it. Cousins can put up the numbers, but numbers don't mean much when you don't win. The Vikings will be a formidable team this upcoming season, but with them being in a tough division, don't expect much.
4. Detroit Lions (7-9)
The Detroit Lions have a tough start to the season as they face three playoff opponents in their first four games. For this squad, the main key is to remain healthy and to start the season off with a bang. Quarterback Matthew Stafford needs to take his play to another level in order for this team to truly contend for a playoff spot. They were able to do it a few seasons back, and they're capable of doing it again. This team's ceiling could be as high as 9-7 or even 10-6, however, they're always looming around 8-8. Unfortunately for them, they have a tough schedule to begin with, and will probably not recover.
Written by Shreyas Kar
Follow Shreyas and TSJ: NFL on Twitter!
Photo credit to Highlight Store, Smashdown Sports News, RWM and Officialize
Follow TSJ on YouTube and Twitter