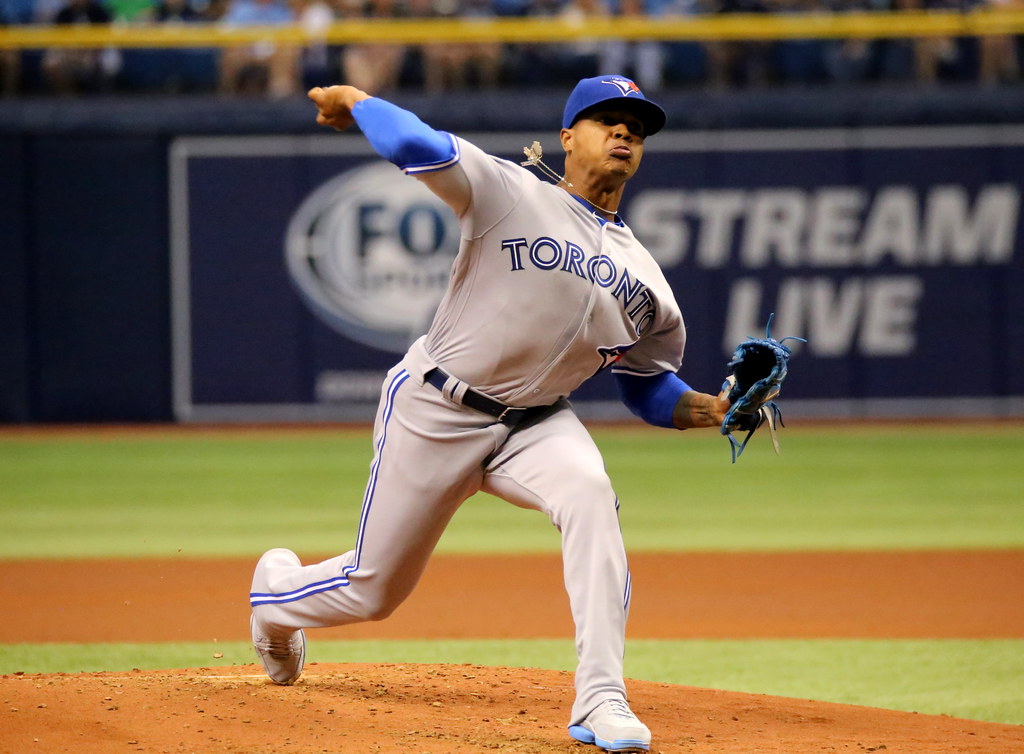 Mets Acquire Marcus Stroman From Toronto
Last night, the Mets acquired right-hander Marcus Stroman from the Toronto Blue Jays. In exchange, the Mets sent Toronto pitching prospects Anthony Kay and Simeon Woods Richardson. In addition, the Mets also received cash considerations from the Blue Jays to help offset much of Stroman's contract.
The Stro-Show Is Coming To Queens #HDMH
The Mets trading for Marcus Stroman was a bit of a surprise. Considering a lot of teams were in on Toronto's ace, the Mets weren't seen very high on the list to acquire him. However, Stroman is a perfect fit for the Mets; both as a pitcher and with his personality. In 2019, Stroman is 6-11 with a 2.91 ERA in 21 starts. In addition to earning his first All-Star nod, Stroman is arguably having the best year of his career. He has racked up 99 strikeouts so far this year and has a 7.1 SO per 9 rate (which is just short of his career-high).
With his personality, Stroman brings a lot of great energy to a team that needs it. The Mets have won four straight and adding Stroman will help them move forward even more. And given he is from Long Island, this trade seemed to be a no-brainer for the Mets. His fire and playoff experience will be a great fit in New York. He is also not eligible for free agency until after the 2020 season.
What Are The Blue Jays Getting?
In return, the Mets gave up two pitching prospects for Stroman. With Triple-A Syracuse, Anthony Kay is 1-3 with a 6.61 ERA. He was also 7-3 with a 1.76 ERA in 12 starts at Double-A Binghamton to start the year. Kay was expected to make an impact on the team sooner rather than later, however, the Mets were willing to trade him now to gain a starter that can instantly help their rotation. With regard to Simeon Woods Richardson, he is currently 3-8 with a 4.25 ERA in 20 starts for Class A Columbia. He also has 97 strikeouts in 78 and 1/3 innings. The 18-year-old draft pick is still a bit away from the Majors but should serve great for Toronto in their future as they continue to rebuild.
What Moves Are Next For The Mets?
Now with the addition of Stroman, a lot of people may be confused as to what the Mets plan on doing next. Zack Wheeler and Noah Syndergaard are still subject to multiple rumors. However, it seems more and more unlikely the Mets would be willing to move either one of them considering their asking price. It should be interesting to see how the next couple days go for the Mets.
Written By Zach Nau
Follow Zach and TSJ: MLB on Twitter
Photo Credit to Arturo Pardavila III via Flickr
Follow TSJ on Facebook and Twitter