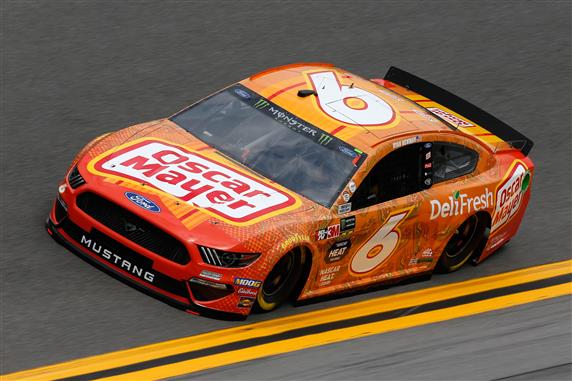 Ryan Newman Hunts For Another New Hampshire Lobster
Ryan Newman currently sits 2 points outside of the top 16 drivers eligible for the Playoffs. As we head into New Hampshire, this may be the place Newman starts to move up the standings. With historically good stats at "The Magic Mile," a win would be huge for this fairly new race team.
"We want to be in the Playoffs and have a shot at the championship,'' Newman said to NASCAR.com. "There are two ways of doing that. We want to lock ourselves in with a win, but we haven't had the performance this year to be in the top-five consistently in order to do that."
If the team can't collect the win, Newman would like to capitalize on gaining points. Now that they've built a notebook, he hopes going to tracks for the second time will help that goal.
"I feel like we have made progress and I look forward to getting back to these race tracks a second time and show the experience we have gained as a rookie team. It has been a new experience and we have hopefully shown some progress when we get to these places. The goal is always to win, but if you can't win or don't think you can win, you hopefully get yourself pointed in and show enough progression to win in the Playoffs and keep moving up.''
Ryan Newman's Magic Mile Stats
Ryan Newman has won 3 times in 33 starts at New Hampshire Motor Speedway in his Cup Series career. These 3 victories include Newman's first career win all the way back in 2002. His most recent Loudon win came in 2011. Along with those wins, he also has 7 top 5s and 19 top 10s with a track-record 7 poles. His average start is 10.6 and average finish is 13.7.
Though his stats are great, his recent finishes are nothing to write home about. With only 2 top 10s in the last 7 races, Newman hopes to get back to his early success. Maybe this weekend will be the one where the 6 does just that.
Written by Noah Lewis
Be sure to follow us on Youtube and Twitter.
Be sure to follow the writer on Twitter.
Photo credit to NASCARMedia.