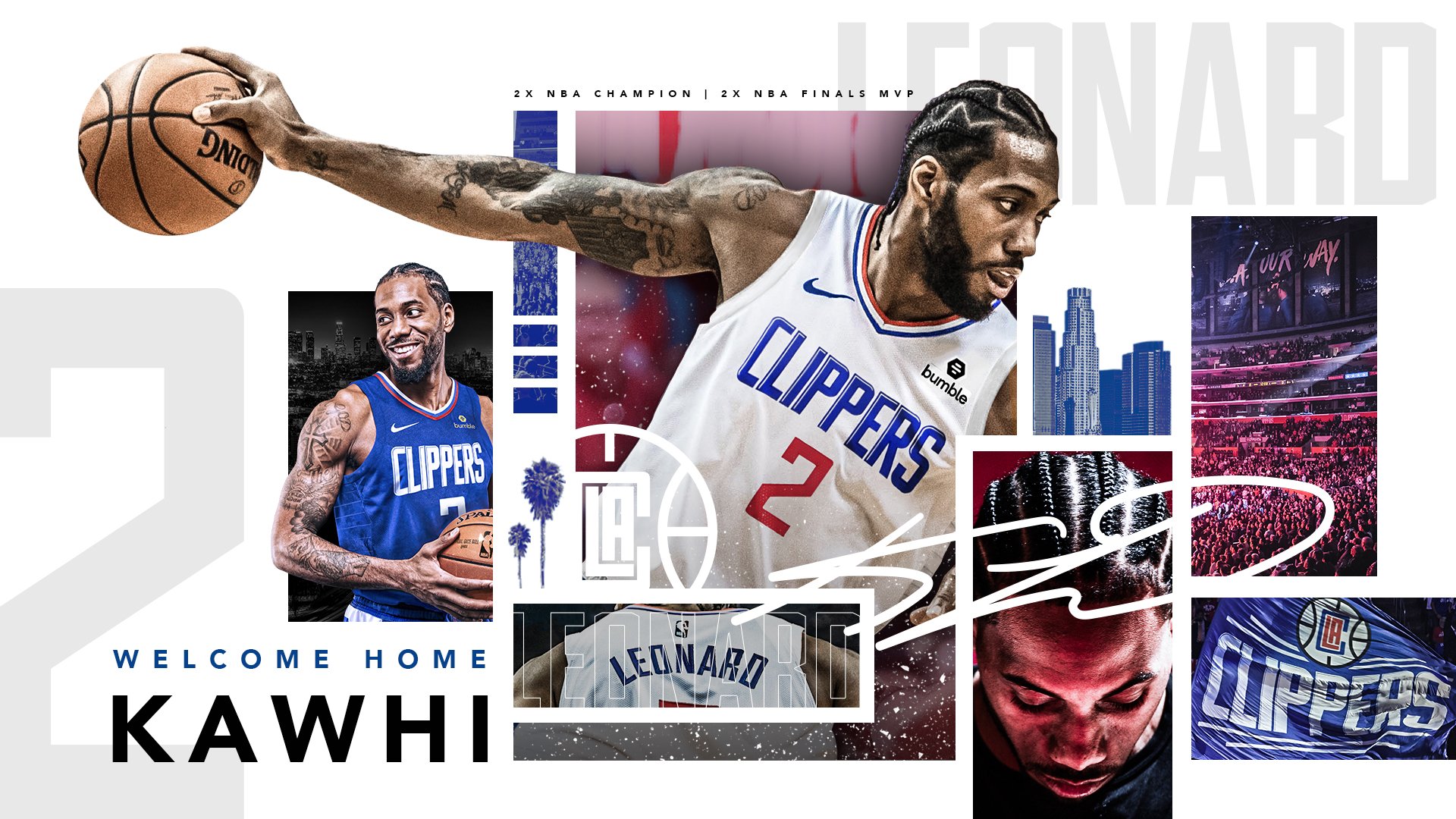 NBA Offseason: Winners and Losers
The historic NBA offseason was frantic and fast paced and left some teams ready to contend, while others wish it played out a little differently.
This NBA offseason has reached its halfway point. Teams have signed draft picks, free agents, two-way players and made league changing trades. The summer league is finished, and now most teams are set with personnel. The next step is to get ready for training camp, and eventually the next NBA season. Some teams are looking toward next year as a potential championship run, while others are headed for a rebuilding season. The free agency frenzy left some teams as clear winners, and others feeling like losers. Here is a recap of which teams won this offseason and which teams lost.
NBA Offseason Winners:
Los Angeles Clippers
The Clippers are the definitive winners of this offseason. They managed to lure NBA finals MVP Kawhi Leonard from the Raptors. Leonard was the best free agent this summer and the Clippers will pair him with fellow all-star Paul George who they traded for with Oklahoma City. The Clippers are going all in for the next couple of seasons and traded away a record five first round picks to get George. They were able to take the next step towards championship contender, and will be one of the best teams in the NBA next season.
Los Angeles Lakers
The battle for the Staples Center will be must see television next year. The Lakers started the offseason with the first big move, that set the stage for the rest of the league. They traded three players and draft picks to New Orleans for star big man Anthony Davis. Now Lebron James has a legit superstar to pair with, something he was lacking his first season with the Lakers. Then they decided to reunite the Davis with former teammate and all-star Demarcus Cousins. They also filled out their roster with talented players and are set to contend as one of the better teams in the west.
Philadelphia 76ers
The Sixers went into this offseason with only a few players under contract. They could have lost out on many of their free agents, but instead put together a roster that will make them one of the best teams in the east. Tobias Harris resigned with the team. Jimmy Butler decided to leave, but the team was able to turn him into assets with a sign-and-trade deal. The biggest move was luring Al Horford away from the division rival Celtics. Now they have one of the best starting fives that will have an entire season to build chemistry.
Brooklyn Nets
The Nets went into the offseason as one of the teams that had enough cap space to sign two max level free agents. They turned their cap room into an all-star pairing of Kevin Durant and Kyrie Irving. Now this duo will be a year away from playing a game, because Durant will miss next year recovering from an achilles injury. Brooklyn had become the basketball kings of New York. They will be a team to reckon with next season, and championship contenders the following.
NBA Offseason Losers:
New York Knicks
The Knicks had high hopes for this offseason. They had the best chances to get the number one pick in the draft. Also, they had enough cap space to sign two big time free agents. Unfortunately, they ended up with the number three pick in the draft, and lost out on all the big name free agents. They went on to sign three power forwards to create a log jam at the position. Now they are in a similar position to last season, and may have to rethink their strategy going forward.
Oklahoma City Thunder
It is hard to put them into the loser category, but when you go to playoff contender to draft lottery participant, it is hard not to. They lost their two best players in George and Russell Westbrook and are looking at a total rebuild. The Thunder may not be in the worst shape, as they did acquire over seven first round picks. They now own 12 first round picks over the next six seasons, but this could be a gamble as the NBA draft is not a exact science. They also had to absorb the contract of Chris Paul from the Rockets and may not be able to move him before the season starts.
Houston Rockets
The Rockets made the biggest gamble of all NBA teams this offseason. They traded for Russel Westbrook and his super-max contract. He will make over $170 million over the next four years. Westbrook will be 34 in the final year of his contract and would make $47 million in that season alone. He also is not the best fit for Houston's system. With James Harden being a ball dominant guard, Westbrook will not be as effective as he was in OKC. The Rockets have to win a championship for this gamble to pan out, if not they will have one of the worst cap situations in NBA history.
Written by Blair Young
Follow Blair and TSJ: NBA on Twitter!
Photo credit to LAClippers via Twitter

Follow TSJ on YouTube and Twitter