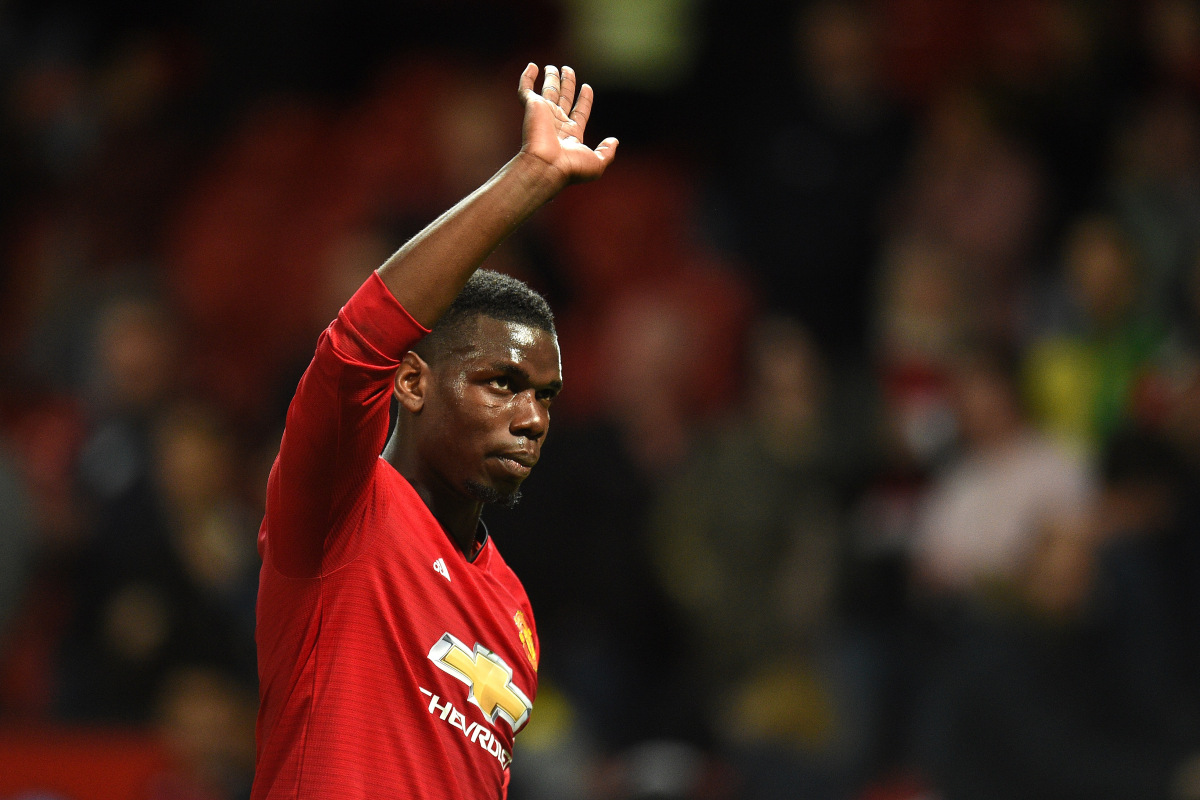 Why Paul Pogba Should Be Sold By Manchester United
One of the biggest transfer sagas of the summer has been whether Paul Pogba will leave Manchester United and join Real Madrid.
The French World Cup winner has openly admitted that he wants to leave Old Trafford and has told his teammates he wants to go.
Now is the time to let Paul Pogba leave the club. First of all, there is no denying Pogba's talent.
On his day, he is the best midfielder in the world. He possesses a skill set that nobody can match.
He is strong, powerful, athletic and can play passes, which can cut through defenses.
However, since joining Manchester United he has failed to deliver. You can count the number of great games he has had in a United shirt on one hand.
Even against mid table opposition, in games where you expect him to dominate, he fails to show up.
Also, he appears too focused on the off the field stuff such as social media and having new hairstyles every week. Instead of focusing on the field and trying to become the best player in the world.
There is too much ego about Pogba, which has been the big problem at Old Trafford.
A world class manager like Jose Mourinho failed to get the best out of him and despite a promising start under Ole Gunnar Solskjaer, Pogba failed to show up in the latter part of the season.
Of course, you could argue most of Manchester United players failed to deliver towards the end of the season.
But given that the Frenchman is arguably United's best player, you would expect him to stand up and be counted.
If United get a decent offer from Real Madrid of £80 million plus, United should definitely consider taking it and start rebuilding their midfield.
Who should replace Paul Pogba?
Another long running transfer saga has involved Manchester United and Sporting midfielder Bruno Fernandes.
The Portuguese midfielder had a fantastic season last year and was involved in 50 goals last season, either through assists or goals.
He has been dubbed the Portuguese Frank Lampard, and is the type of player United need.
United struggled to score goals from midfield and signing Bruno Fernandes would solve this problem.
According to reports, Solskjaer is struggling to convince the board to pay more than £50 million for the Portuguese international.
However, given the board's struggles in the transfer market in recent years, they would be advised to trust Solskjaer and give the backing he needs.
Manchester United has also been linked with Lazio midfielder Sergej Milinkovic-Savic. The Serbian midfielder would be a more like for like replacement for Paul Pogba.
He is physically imposing but also technically gifted. He also has an eye for goal as well.
Also, he would be able to handle the pace of the English game with ease.
If Manchester United are able to sign both Bruno Fernandes and Sergej Milinkovic-Savic. I doubt many United fans will miss Paul Pogba.
Written by David Coates
Follow David and TSJ: Soccer on Twitter!
Photo credit to Ly Nguyen via Flickr
Follow TSJ on YouTube and Twitter