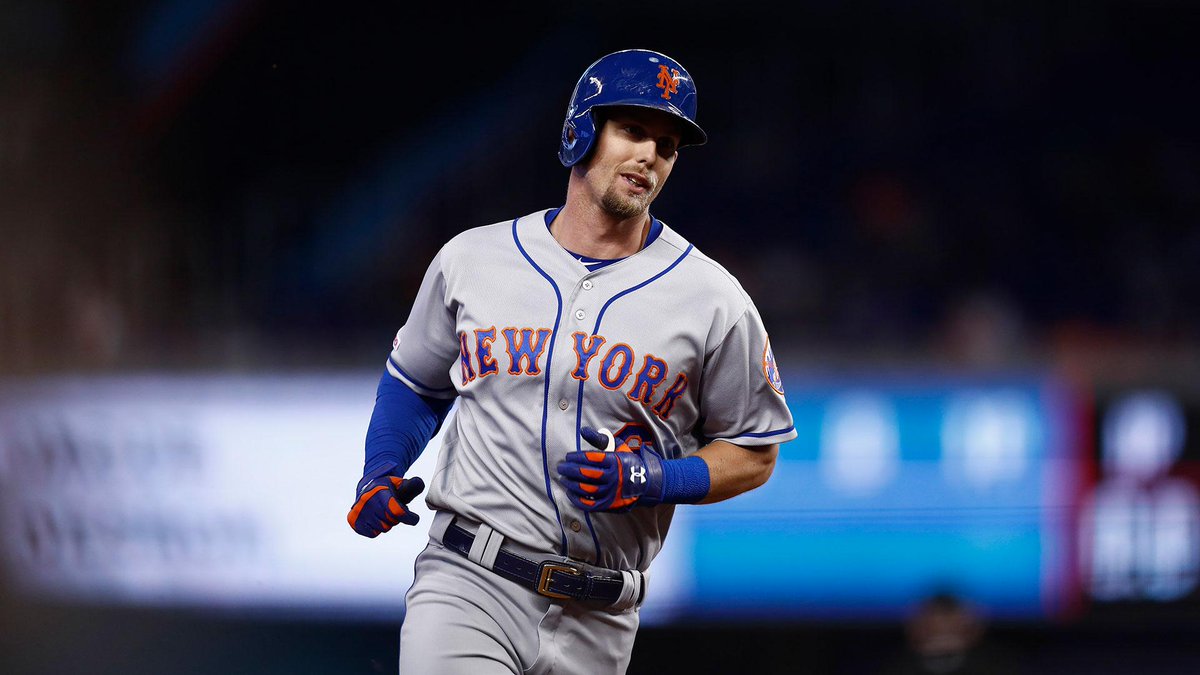 Mets Weekly Wrap-Up #16: Mets Start Second-Half With Series Win
With a series win against the Miami Marlins, the Mets are heading to Minnesota with some positive momentum. They will play a quick two-game set with the Twins and then will head West to play four-games with the Giants before returning home. They outscored the Marlins 14-12 during the three games and saw some resurgence in guys like Robinson Canó and Edwin Díaz. Canó finished the series with two homers and hit 7-13 with three RBIs and four runs scored. He is now slashing .251/.295/.392 with six homers and 21 RBIs and an OPS of .687.
On the mound, Edwin Díaz notched his 20th save of the season on Saturday night. Díaz has had mostly mechanical issues this year which has led to his struggles. The only bit of damage from the Marlins was a single from Starlin Castro. With a goal in mind of keeping his mechanic's strong, Díaz is looking to pitch a HUGE second-half for the Mets.
Another Met to succeed in Miami was Jeff McNeil. McNeil homered on the first pitch he saw on Sunday (his 8th of the season) and finished the day with two RBIs. He is now slashing .349/.410/.515 with eight homers, 38 RBIs, and 44 runs scored. His .349 average currently is the best in all of baseball. With no signs of slowing down in sight, McNeil could find himself just the second batting title in Mets history.
What Lies Ahead?
With Monday off, the Mets will travel to Minnesota for a quick two-game set with the Twins. After that, the Mets will wrap-up their road trip in San Francisco before heading home.
In their series with the Twins, the Mets will send Zack Wheeler (6-6 with a 4.69 ERA) and Steven Matz (5-6 with a 4.89 ERA) to take on Michael Pineda (6-4 with a 4.56 ERA) and Martin Perez (8-3 with a 4.26 ERA). They split the series back in April when the Twins were in Queens. The Mets will look to keep it that way with the Twins who have the fourth-best record in all of baseball.
With the Giants, the Mets will look to win the season series. Back in June, the Mets won two out of three when they played in New York. The Mets (who are 19-32 on the road this year) will look to improve that mark against the Giants who currently sit last place in the NL West. The starters for this series are still TBD.
Written By Zach Nau
Follow Zach and TSJ: MLB on Twitter
Photo Credit to the Mets via Twitter
Follow TSJ on Facebook and Twitter