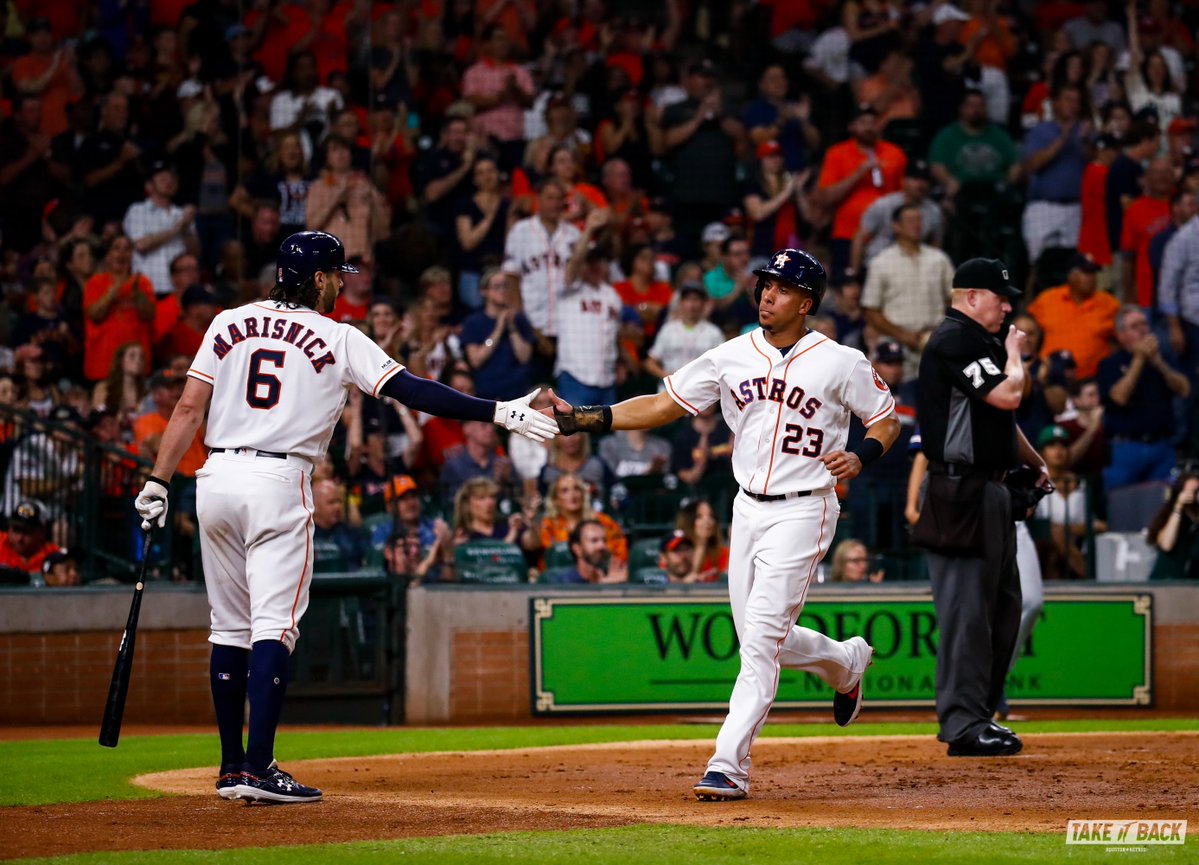 Astros' Marisnick Suspended Two Games
Houston Astros' Jake Marisnick has been suspended two games by Major League Baseball for a violent collision at home plate with Los Angeles Angels catcher Jonathan Lucroy on Sunday. 
In the eighth inning of a tie game, Marisnick tagged-up from third base and crashed into Lucroy, making direct contact with his head while diving for home plate. The run did not count as Marisnick was called out for interference following the crash between the players. Angels medical staff evaluated Lucroy and carted him off the field. The staff later revealed that Lucroy suffered a concussion and a broken nose from the play. 
The game lasted 10 innings resulting in 11-10 win for the Houston Astros. Following the game Angels Manager Brad Amus called for MLB to look into the play. Amus stated, "It certainly didn't look like a clean play."
MLB Ruling
After reviewing the play from all angles, Major League Baseball's chief baseball officer Joe Torre decided to suspend Marisnick for two games and fine him an undisclosed amount. Torre made the following statement: "While I do not believe that Jake intended to injure Jonathan, the contact he initiated in his attempt to score violated Official Baseball Rule 6.01(i), which is designed to protect catchers from precisely this type of collision."
Marisnick's Response to MLB Decision
Marisnick has decided to appeal the MLB's decision of suspension to talk with them more thoroughly about the play. In regards to the play, Marisnick tweeted, "Through my eyes I thought the play was going to end up on the outside of the plate. I made a split second decision at full speed to slide head first on the inside part of the plate. That decision got another player hurt and I feel awful. I hope nothing but the best for @JLucroy20"
Although Marisnick has expressed that he misread the play and is apologetic toward Lucroy he has still received backlash from many. As for Lucroy, he has not commented on the incident so far. 
Written by Mia Hernandez
Follow us on Twitter: T101Sports and T101SportsMLB
Follow the writer on Twitter
Photo credit to Houston Astros via Twitter