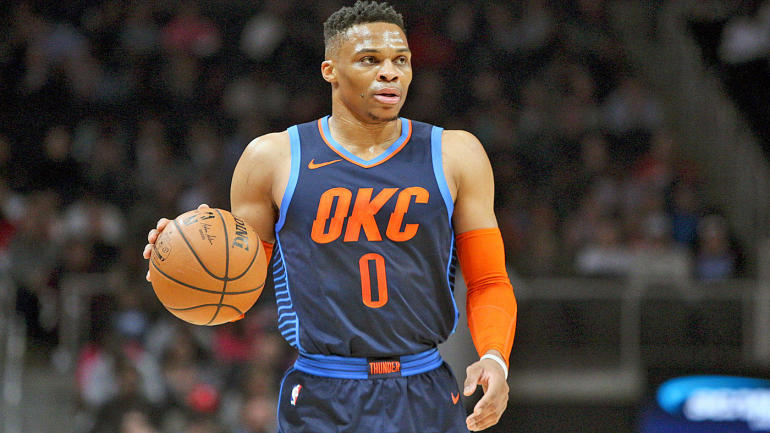 Westbrook Headed to Houston, Reunited with Harden
Oklahoma City trades Westbrook to Houston for Chris Paul and two future draft picks
The NBA continues its superstar shuffle summer with another blockbuster trade. Russell Westbrook will join Houston in a trade that will reunite him with former Thunder teammate James Harden. The Thunder will receive former all-star Chris Paul and two future first round picks. This move marks a total rebuild for the Oklahoma City as they move on from both Westbrook and Paul George. They shed the huge contract that many viewed impossible to move. The backloaded deal will pay Westbrook $47 million in his final year when he will be 33 years old. Houston moved on from the bad soap opera that saw Paul and Harden not get along and become a locker room distraction.
Will Westbrook work in Houston?
Houston was Westbrook's number one choice after the Thunder decided to go into rebuild mode. He was granted his wish, but does he fit in Houston? Many think that his ball dominant game will not fit with Harden who has a similar style. Both former MVPs have excelled being the primary ball handler in their careers. They have not been teammates in years, and when they were with the Thunder together they were not the same players that they are today. The same questions were arose when Houston signed Paul a few years ago.
They figured it out during the regular season but continued to run into the Golden State Warriors in the playoffs that derailed their championship hopes. Houston now feels that the Warriors are vulnerable this upcoming season thanks to the departure of Kevin Durant and injury to Klay Thompson. This move to get Westbrook shows that they are all in for next season and should be a top team in the West. It all depends if Harden and Westbrook can figure out how to be effective playing alongside each other.
Thunder starting from scratch
The Thunder have effectively blew up a playoff contender and are in full rebuild mode. They have lost many superstars over the past years including Harden, Durant, George, and now Westbrook. They can be proud of the times that they have had with a trip to the finals and Westbrook setting personal records the past couple seasons. With the moves from this summer they have set themselves up well for a future rebuild. They own 16 first round picks over the next 8 years, including options to swap picks as well. The rebuild process may not take long as they have done well with their first rounders in the past. This amount of picks will give them leverage to move up in drafts or acquire talent when they feel it necessary.
Thunder GM Sam Presti deserves a lot of credit for the moves he has done this summer. Oklahoma City will not be as good as they have been the past couple of seasons but they still have some talented players on their roster. If they choose to keep Paul, he gives them a veteran leader that has connections with the city. He was their when the New Orleans Hornets were displaced due to Hurricane Katrina. They also nabbed a point guard of the future from the Clippers in Shai Gilgeous-Alexander. The Thunder now have a chance to build another group like the young trio of Harden, Durant, and Westbrook.
Written by Blair Young
Follow Blair and TSJ: NBA on Twitter!
Photo credit to Smashdown Sports News
Follow TSJ on YouTube and Twitter