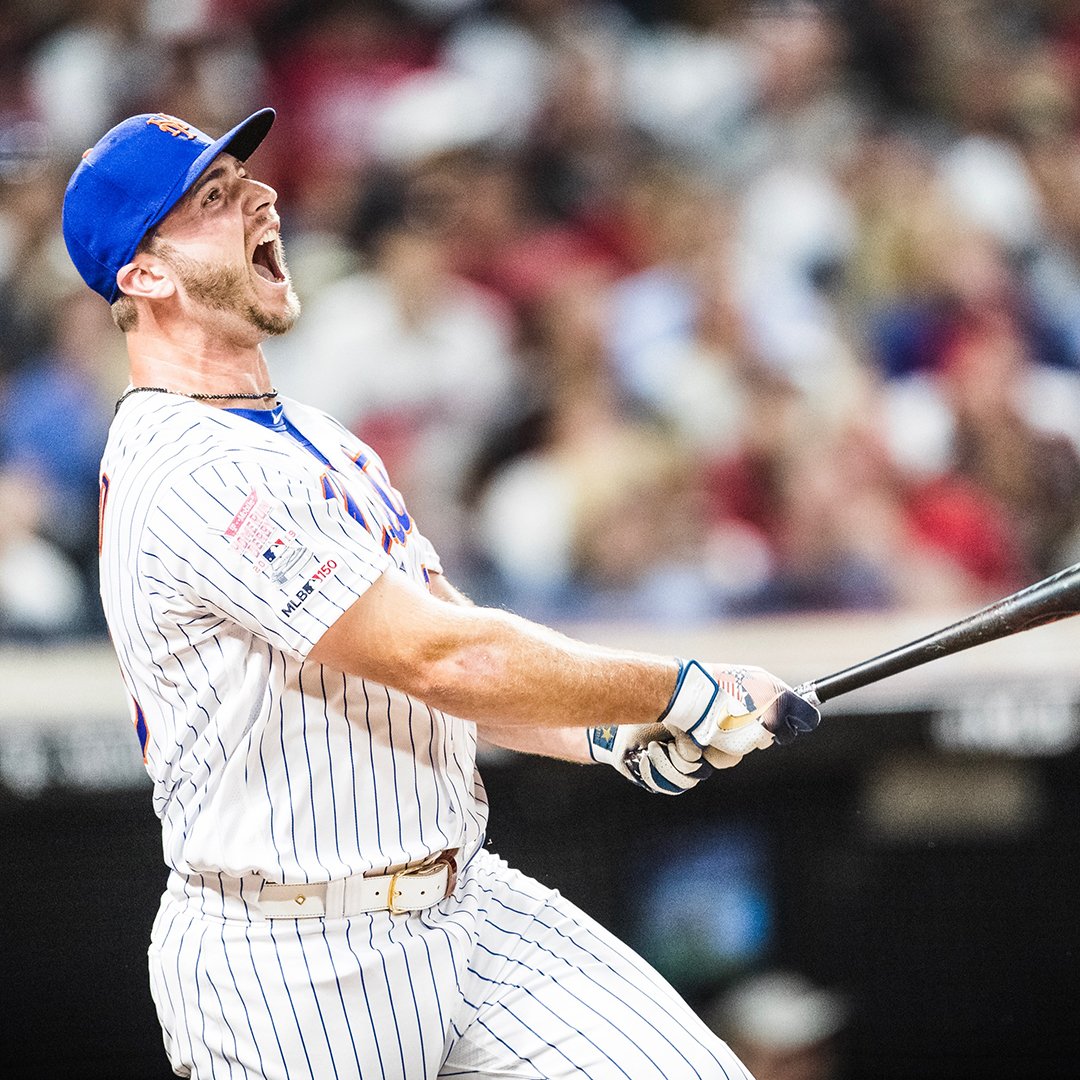 Pete Alonso Is Your 2019 Home Run Derby Champion
Mets fans have not had much to cheer about it 2019, but Pete Alonso finally gave them something to smile about. Alonso put up a spectacular performance to win the 2019 Home Run Derby. He beat out Vlad Guerrero Jr. in the finals by clobbering 23 homers and hit 57 total. Vlad Jr. had 91 total homers to his credit. A spectacular derby it was as Alonso hit "walk-off" homers in each round with a 14-13 win over hometown favorite Carlos Santana in the first round, and a 20-19 win over Ronald Acuña Jr. in the semis. He then did it one last time in the finals to beat out Vlad Jr. 23-22. He is also the first outright winner in Mets history (Darryl Strawberry was a co-champ in 1986). Alonso has said he will donate a portion of the $1,000,000 grand prize to charity.
A Fan's Perspective: Something You Can't Put Into Many Words
As a fan, this was a dream come true to watch (especially with how the first-half played out). When you cheer for a team that sits fourth in their division and 10 games under .500, watching Alonso win the Home Run Derby was an amazin' experience. For many, this may have felt like a World Series title. For others, it was just pure joy watching the face of their franchise put on a show in front of the entire baseball world. Just when he looked done, he found it in himself to get the job done. I know I was jumping up and down getting so excited watching Alonso. After the Derby, Alonso flipped his bat into the air, hugged his pitcher Derek Morgan, and then hoisted the trophy high over his head. He then was given a chain from singer Daddy Yankee and was crowned the Home Run Derby Champ.
Congrats to Pete on being crowned the 2019 Home Run Derby Champ!!!
Written By Zach Nau
Follow Zach and TSJ: MLB on Twitter
Photo Credit to the Mets via Twitter
Follow TSJ on Facebook and Twitter