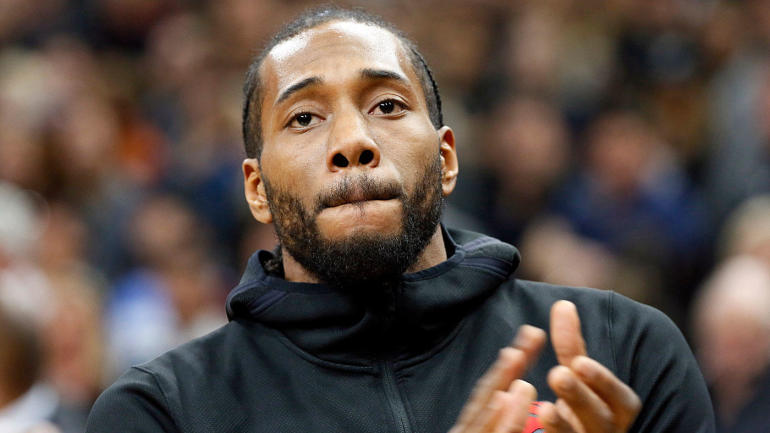 Leonard Chooses Clippers for his LA Homecoming
He will be joined by fellow All-star Paul George as the Clippers make a bid to take over basketball in Los Angeles
For the first time, both Los Angeles teams are making ground breaking moves to make themselves instant championship contenders. Kawhi Leonard was the last superstar level free agent to sign. He had the Raptors and Lakers in limbo the entire week. The Clippers won, by adding Paul George, who they traded for from the Oklahoma City Thunder. They gave up  Danilo Gallinari, last year's first round pick Shai Gilgeous-Alexander and a whopping FIVE future first-round picks.
Leonard Decision Aftermath
This deal marks the end of a bidding war for Leonard and immediately creates another team with championship aspirations. The Clippers have gone all in for winning now, and the Thunder have set themselves up for a rebuild over the next few years. They may be looking to move Russell Westbrook as well. The Lakers on the other hand have used their cap space to fill in a very thin roster with pretty good players. They reached a deal with former all-star DeMarcus Cousins, reuniting him with Anthony Davis from a couple of years ago. The Lakers also brought in Danny Green, fresh of his championship run with Toronto.
Tough for Toronto
Toronto is probably in shock after this decision, but knew the risk when they traded for Leonard last year. Toronto knew that it may be a one year rental, which defiantly worked as they won their first NBA championship in franchise history. Now they have to focus on rebuilding the franchise and must find a way to get younger. They only had two players under the age of 24 last season, which may have been one of the factors of Leonard's departure. The move still has to be seen as a win-win for the franchise, because championships are hard to come by.
New Kings of L.A.?
The Clippers are poised to be not just contenders but may be the favorites out of the west. They will have one of the best defensive teams with the trio of Patrick Beverly, George, and Leonard. Lou Williams will continue to bring his firepower off the bench, and they still have talented players like Moe Harkless, Montrez Harrell, and Landry Shamet. The rotation will feature players like Jerome Robinson, Sindarius Thornwell, Rondney McGruber, and restricted free agent Ivica Zubic. This is the best lineup that the Clippers have had in years, maybe even ever. The battle for Staple Center supremacy should be a good one with the Lakers making big moves of their own.
New Balance of the NBA
This offseason has been monumental for many different teams. The dominance of the Golden State Warriors is over, at least for now. Many teams consider themselves contenders for the title next season. The list is huge with Utah, Portland, Brooklyn, Philadelphia, Miami, Golden State, and both Los Angeles teams making moves to improve their teams. Others like Milwaukee and Houston will still be solid next year. The league will have one of the deepest set of quality teams in recent history. This free agency period as well as the influx of talented rookies will go down as the most influential offseason in NBA history.
Written by Blair Young
Follow Blair and TSJ: NBA on Twitter!
Photo credit to Smashdown Sports News via Flickr
Follow TSJ on YouTube and Twitter