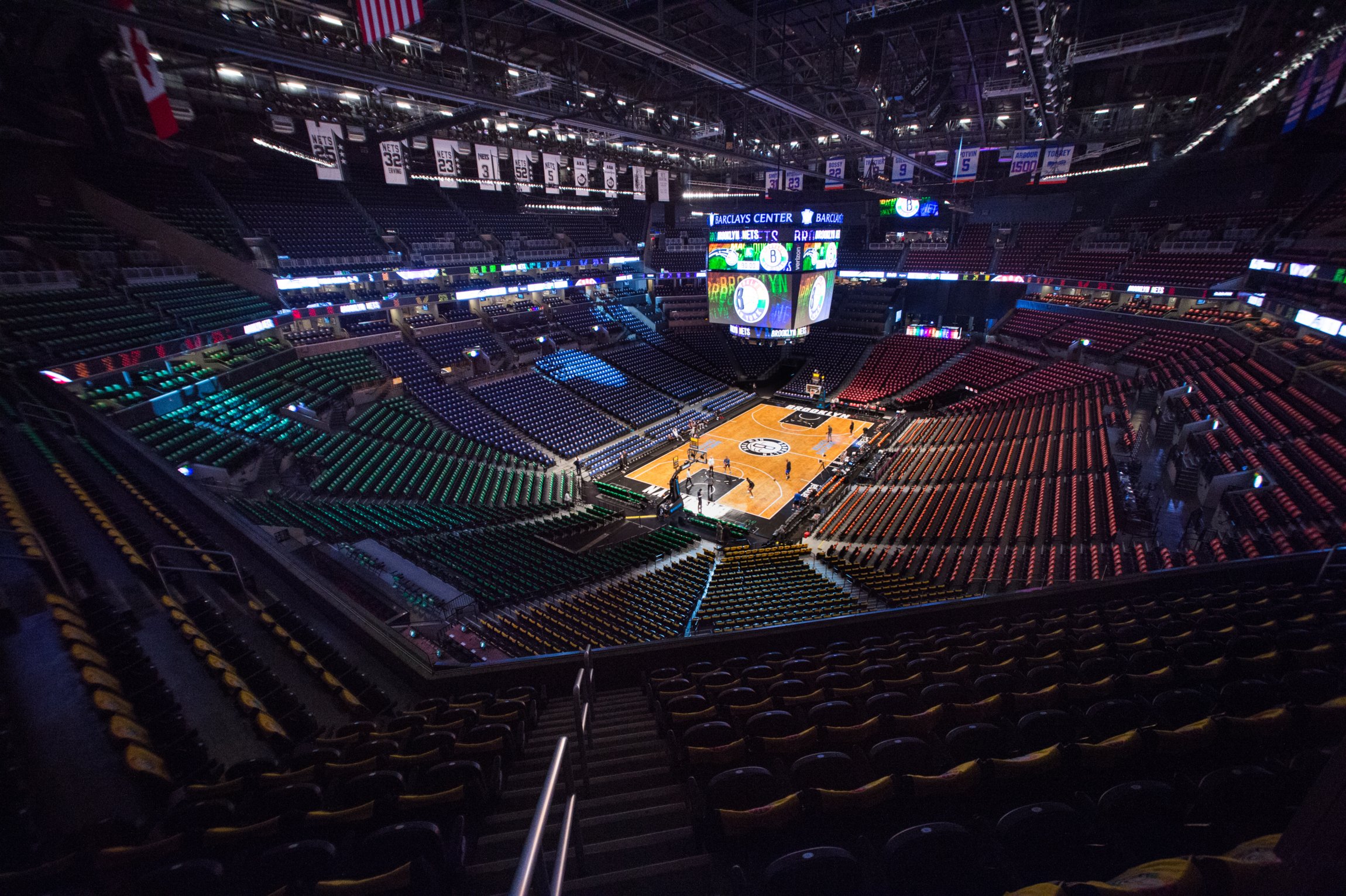 NBA Offseason: Free Agency Frenzy
The NBA free agency period began with a tidal wave of signings on the first day.
No one does free agency like the NBA. This year was a perfect storm of elite players entering the prime of their careers, multiple teams with tons of cap space, and intriguing storylines to help draw interest. The signing period began officially at 6:00 p.m. on Sunday night. By midnight the NBA had handed out over three billion dollars worth of contracts. There were plenty of big names on the move and some decided to stay put. This year's free agency period will go down in history and may change the dynamic of the NBA going forward. Here is a breakdown of the biggest deals of the 2019 NBA free agency:
Is Brooklyn in the house? Without a doubt!
The Nets entered free agency with enough money to sign two players at the max salary. They were not the only team with this luxury, but they were the only ones to fill those roles. The Nets were able to sign Kevin Durant and Kyrie Irving to four year deals of $164 million and $142 million respectively. Now Durant will miss the entire next season recovering from an achilles injury, but Brooklyn fans are ready to be patient. DeAndre Jordan will also join the Nets with a four-year deal ($40 million). Brooklyn can now consider themselves the basketball kings of New York city.
Warriors reloading with splash brothers 3.0
After losing Durant, many expected the Warriors to take a step back next season. They must have missed the memo because they were aggressive to start the offseason. First they resigned Klay Thompson to a five-year $190 million max deal to keep him and Steph Curry together for the foreseeable future. The Warriors next move may have been surprising to some as they completed a sign-and-trade for D'Angelo Russell  for four-year $117 million. They did lose mainstay and former finals MVP Andre Igoudala in a trade to Memphis to be able to facilitate this deal.
76ers making moves in the East
The Sixers had three starters hit free agency at the same time. They knew they couldn't keep them all, so they signed Tobias Harris to a five-year $180 million contract. Then the Sixers went out and grabbed Al Horford to a four-year $109 million deal. Finally they worked out a sign-and-trade deal that sent Jimmy Butler (four-year $142 million) to Miami for Josh Richardson. They have completely reworked their team, and look like one of the best teams in the eastern conference.
Free agency point guard shuffle
The NBA has become a point guard dominated league over the past few years. Teams know that if you don't have a good point, your chances to win are harder. This offseason saw many point guards move to different spots. Irving started the shuffle out by going to Brooklyn, then Kemba Walker filled his old spot in Boston for a four-year $141 million contract. Ricky Rubio is taking his talents to Phoenix with a three-year $51 million deal. Finally Malcolm Brogdon signed with the Pacers in a sign-and-trade worth four-years $85 million. Some point guards stayed put like Patrick Beverly (LA Clippers), Jamal Murray (Denver),  and George Hill (Milwaukee).
Players staying put
There were plenty of players who stayed with their teams as well. Kris Middleton re-upped with Milwaukee for five-years $178 million. Kristaps Porzingis is staying in Dallas with a five-year $158 million deal. Nikola Vucevic agreed to stay in Orlando for four-years $100 million. Harrison Barnes resigned with Sacramento for four-years $85 million. Brook Lopez is staying in Milwaukee as well with a four-year $52 million deal. Finally Jonas Valancuinas will stay with Memphis for three-years $45 million.
Sometimes its better to trade
Portland made a big splash this offseason with a trade and not free agency. They added Hassan Whiteside from the Heat for Myers Leonard, Mo Harkless and future draft picks. This was part of the four-team deal that involved the Butler sign-and-trade. The Pelicans also made a trade that netted them Derrick Favors from Utah for two future second round picks. Utah also made a trade before the draft for Memphis point guard Mike Conley for three players and multiple picks. The Wizards got involved with the Anthony Davis trade to the Lakers by taking three players and picks to help them open up cap space. The Lakers now have enough cap room for a third max player to pair with Davis and Lebron James.
And the rest…
Derrick Rose– Pistons, two-year $15 million. Julius Randle– Knicks, three-year $63 million. JJ Redick– Pelicans, two-year $26.5 million. Terrance Ross– Magic, four-year $54 million. Al-Farouq Aminu– Magic, three-year $51 million. Trevor Ariza– Kings, two-year $25 million. Bojan Bogdanovic– Jazz, four-year $73 million. Thaddeus Young– Bulls, three-year $41 million. Rodney Hood– Trail Blazers, two-year $16 million. Thomas Bryant– Wizards, three-year $35 million. Jeremy Lamb– Pacers, three-year $31.5 million. Enes Kanter– Celtics, two-year $10 million. Ish Smith-Wizards, two-year $12 million.
Written by Blair Young
Follow Blair and TSJ: NBA on Twitter!
Photo credit to BrooklynNets via Twitter

Follow TSJ on YouTube and Twitter