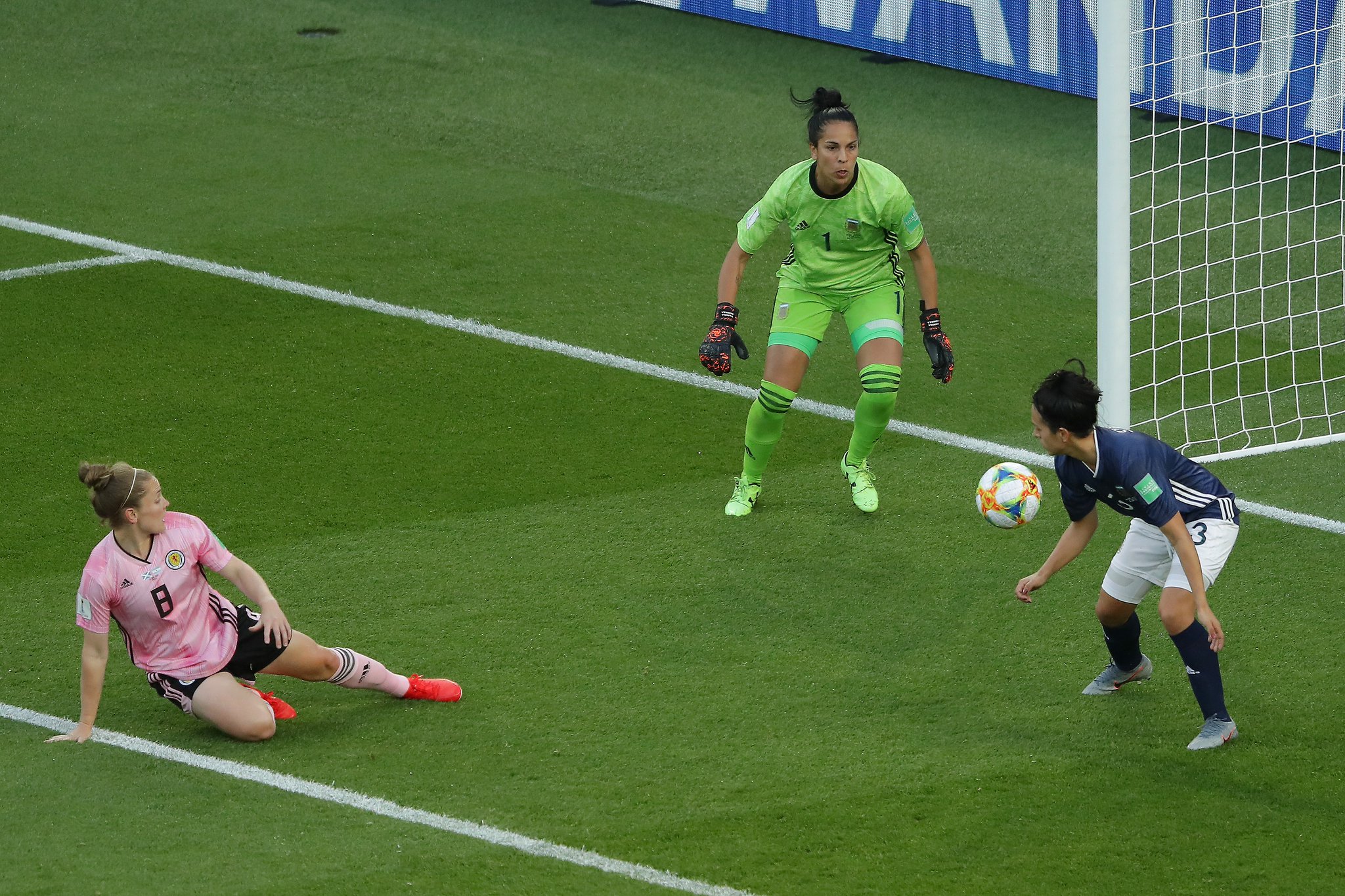 New Penalty Rules Could Lead To Chaos
It's not easy being Scottish. Most of the time it is always raining. The summer lasts barely a week and you have to contend with constant disappointments from the national football team.
Currently our men's team haven't reached a major tournament finals since the 1998 World Cup, 21 years and counting.
I was only seven years old when Scotland reached that World Cup and it is the only time I have seen them at a major tournament finals.
There has been years of heartache ever since and some near misses. The term glorious failure is often associated with Scotland's mens team.
However, the women's side was supposed to be different. They have been getting better all the time. They reached the Euro 2017 finals and qualified for their first ever World Cup finals.
Despite two close defeats to England and Japan in their first two group matches, Scotland still had a good chance of reaching the knockout stages.
A win against Argentina would see them finish as one of the four best third place sides.
Everything appeared to be going to plan. Scotland raced into a 3-0 lead and looked destined to become the first Scotland side to reach the knockout stages of a major football tournament.
But this is Scotland and nothing ever goes to plan. Argentina pulled one back with 16 minutes to go.
Then they got another one just five minutes later. Still Scotland would go through if they could hang on.
However, with minutes to go Argentina were awarded a penalty. Up stepped Florencia Bonsegundo who's penalty was saved by Lee Alexander in the Scotland goal.
However, the referee went to VAR and ordered a retake as Alexander had moved off her line.
The penalty was then scored and it ended 3-3 and Scotland went home.
Never Been Easier To Score A Penalty
A new rule was introduced by the International Football Association Board just before the Women's World Cup.
It means that the goalkeepers must have at least one foot on the goalline when a penalty is taken or if they are jumping at the time of contact, have one foot in line with it.
Encroachment from goalkeepers is nothing new. We have seen many penalties taken where the keeper is miles off his line. But nine times out of ten no decision is made.
But with the introduction of VAR, it is hard to get away with that and we will see a number of penalties be retaken.
So far there has been three instances of this at the Women's World Cup and you would expect to see a lot more in the upcoming season.
Was this the main reason for Scotland going out? No, Scotland should have been able to see out a 3-0 lead with 16 minutes to go.
However, the new rules mean it has never been easier to score a penalty. If you are a goalkeeper how are you to generate momentum to dive left or right. You need to step forward so you are able to pull off a save.
If you are two three metres off your line, I can understand. When you are only off your line slightly it appears to be incredibly harsh.
Already the Premier League have said they will not be using VAR for keeper encroachment at penalties. It will be interesting to see if other leagues follow.
If not you will expect to see plenty of penalty retakes and controversy that the game could do without.
Written by David Coates
Follow David and TSJ: Soccer on Twitter!
Photo credit to FIFAWWC_SCO via Twitter
Follow TSJ on YouTube and Twitter