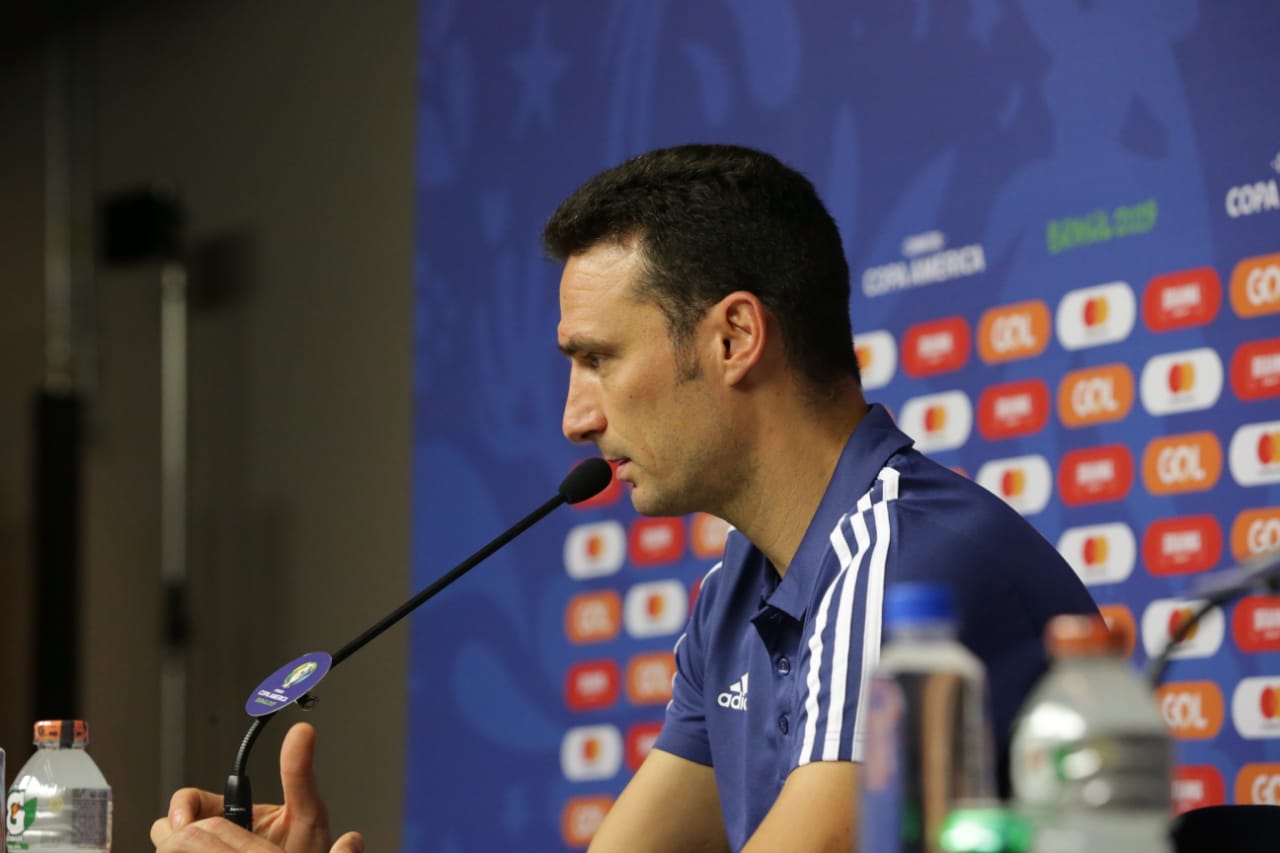 Argentina: Sword Without a Cutting Edge
Lionel Scaloni's Argentina side have got off to a disastrous start in the 2019 Copa America. Led by captain and talisman Leo Messi, they lost their first game against Colombia and drew their second against Paraguay. Considering the Argentine squad on paper, they should be heavy favorites to win the tournament. Such has been the case for about 5 years now. Ever since the haunting loss of the 2014 World Cup final, Argentina have lacked spirit and mental strength. There is no organisation, no intent, no quality and most importantly, no direction to their football. There aren't just one or two problems with the squad. There's a plethora of them plaguing the squad.
Conflict within the Argentina FA
The Argentine Football Association has not been doing so well lately. However, that is putting it very gently. The latest example of it was the friendly against Israel being cancelled before the 2018 World Cup. It caused a lot of political tensions and internal conflict within football associations. This meant that Argentina's only purposeful preparatory game for the World Cup was against lowly Haiti in the sanctity of their capital Buenos Aires. This is just one of the many examples of how the AFA has been a complete mess lately. Another one would be the players' alleged spat with the AFA in 2016. Furthermore, there were the complications of bankruptcy that same year. All the off-field controversies have thus, over time led to disastrous results on the pitch.
Shambolic Defense
The defensive woes for 'La Albiceleste' have been harrowing. There is absolutely no organisation or shape at the back. The defenders are reckless and lazy. They dive into rash challenges and if they push forward they don't hold their line. The fullbacks grossly overcommit and almost refuse to track back. While the defense is solid on paper like the rest of the squad, it is outright bad. Tactically, it is impossible to see what the coach wants from the defenders.
Virtually Non-Existent Midfield
The midfield for Argentina is oftentimes nowhere to be seen in key moments of the game. Other than newcomer Giovani Lo Celso, there is little to no initiative in the middle of the park. There is an endless stream of unproductive possession, back passes and silly ball losses. They seem to enter the opposition half with no clear idea what to do. They try and build pointless attacks which unsurprisingly amount to nothing.
Lazy Attack
Despite being led by the goliath force of Leo Messi, the attack is just unable to score meaningful goals. Absolutely nobody, including Messi can be free from criticism. The attack doesn't press with any intensity. They don't show enough movement on and off the ball. There is no hunger and no proactive play. Messi is undoubtedly the best player for this set of players but even he plays with his shoulders slumped and head down.
Overall Lack of Belief and Inconsistency
This team is oozing with talent. There are world class players in almost every position. However, there are no results. The same players who are world beaters for their clubs, seem to fall flat for their country. Di Maria, Otamendi, and up to an extent even Aguero and Messi. All of them seem to crumble under the pressure. Paulo Dybala shockingly, does not even get any game time. The team is not even a team but just 11 players seemingly trying to win a match on their own. It is painful to watch Argentina play nowadays. Instead of drawing strength from the crest, they fall to their knees thinking about the weight it carries.
Scaloni Woes
Lionel Scaloni is already being blamed by pundits and fans alike. But he cannot be the scapegoat because he has been thrust in-charge of a sinking ship. Although that does not mean he is entirely free of blame. His 4-4-2 is clearly not working. He either over-rotates or under-rotates. Additionally he does not seem to have command over the dressing room. He has to knock sense into his players. As for himself he needs to work on changing things up so that they work. Dybala has to play because this side needs all the freshness and energy it can get.
Scaloni could maybe try out a 4-3-3 formation with Dybala at RW and Messi as a false 9. Even a 4-2-2-2 with Messi and Di Maria as outside CAMs, Lo Celso and Paredes as pivots and a Dybala-Aguero strike partnership could be interesting. This could better utilize the highly potent attack without compromising defensive stability.
---
Ultimately, the players also have to step up and take some responsibility. They need to grab games by the scruff of the neck. They must show more desire and hunger. Argentina need to do what they are capable of. Then they will be destined for tremendous glory. If all continues as it is now, the match is lost before they even set foot on the grass.
Written by Aaryan Parasnis
Follow Aaryan and TSJ: Soccer on Twitter!
Photo credit to Argentina via Twitter
Follow TSJ on YouTube and Twitter