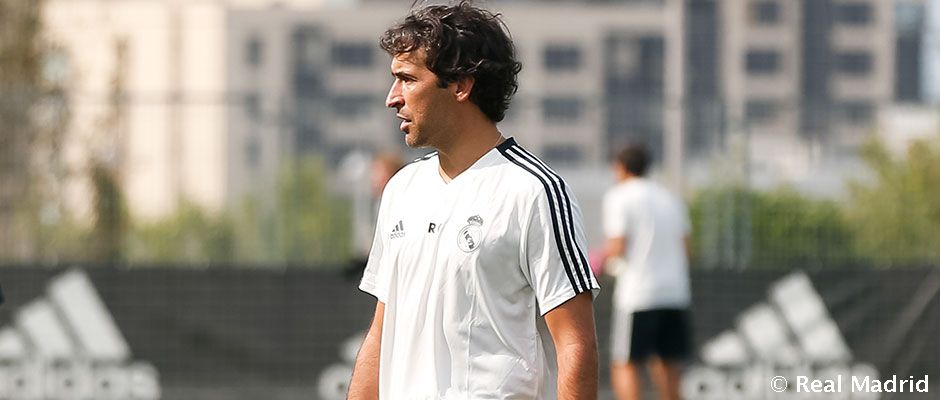 Raul Is Named Coach of Real Madrid Castilla
Real Madrid continue the tradition of former stars receiving the role by naming Raul Gonzalez coach on Thursday.
Despite coaching the U15 side, lacking the licenses to coach Castilla prevented the 41 year old from taking the role earlier. However, obtaining his UEFA Pro License on Friday means the Madrid born man can now coach at any level.
At the moment, Los Blancos have a number of former stars ready for future roles as first team coach. Raul being one. Additional names include Jose Mari Gutierrez who is currently in an assistant coach role at Besiktas.
Likewise, many feel Santiago Solari could receive another opportunity in the future. Although few are likely to surpass the high standards in place by current manager and club legend Zinedine Zidane.
Raul will have the special task of promotion to the second division. Castilla having come close under his predecessor Manolo Díaz but falling to Cartagena in the end.
The former captain will also get to work with 18 year old Japanese sensation Takefusa Kubo. The forward is currently representing his nation in Copa America and will join Castilla ahead of next season.
Written by Chris Cartwright
Follow Chris and TSJ: Soccer on Twitter!
Photo credit to LaFabricaCRM via Twitter
Follow TSJ on YouTube and Twitter