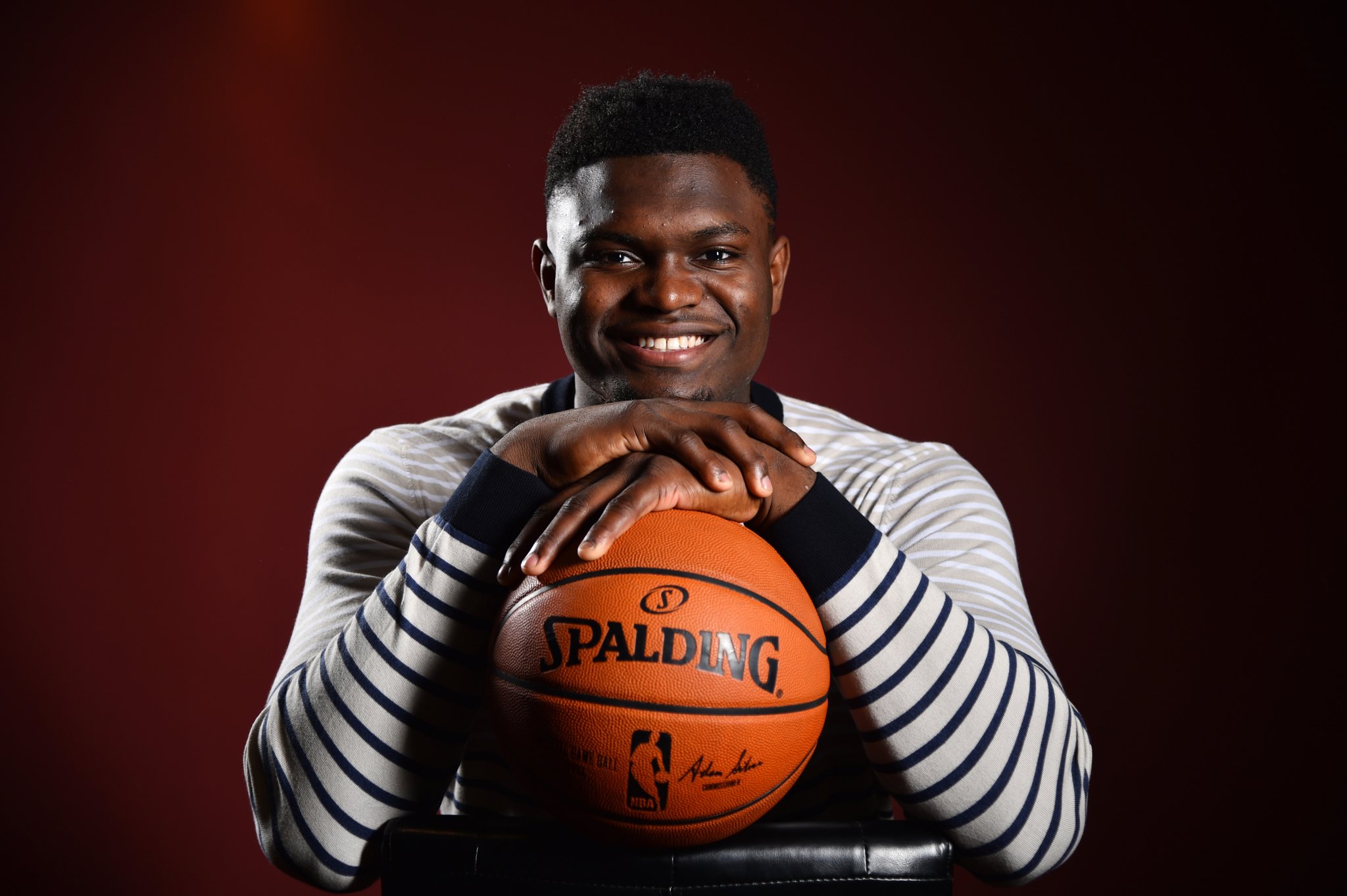 NBA Offseason: 2019 NBA Draft – Mock Draft 11-30
The 2019 NBA Draft takes place Thursday night live on ESPN
The 2019 NBA draft is a dream come true for those lucky enough to make it to the big time. It only consist of two rounds with 30 picks in each. This means for many they will may have to take another path to their NBA dreams. Fred VanVleet is a perfect example of how draft night doesn't always go as planed. Now he is a NBA champion coming off the best series of his life. Now the NBA draft is here and for 60 young men it will one of the best days of their lives. Here is part two of TSJ101sports' 2019 NBA mock draft picks 11-30.
Picks #11-20:
Pick #11 – Minnesota Timberwolves- Rui Hachimura 6'8″ PF/SF-Gonzaga
Minnesota has underperformed the past few seasons but they are not too far away from playoff contention. Hachimura makes the most sense because they have a need for a forward that can score. He is a great athlete that can run the floor well, so should fit in well with the Timberwolves.
Pick #12 – Charlotte Hornets- Goga Bitadze 6'11" C- Rep. of Georgia
Charlotte needs to get younger and bigger in their frontcourt and Bitadze would be a perfect fit. He is an old-school inside banger that thrives on physicality. He would provide an presence and scoring ability that the Hornets lack on the interior. Bitadze is also is one of the best rebounders in this draft.
Pick #13 – Miami Heat- Nassir Little 6'6″ SF- North Carolina
Little came to North Carolina as one of the best high school players in the country. He did not live up to they hype, mainly because the upperclassmen ahead of him. Miami will see him as young player with a huge amount of potential. He help start the post Dwayne Wade era in Miami. He is a two-way, three and D player that the NBA is looking for now a days.
Pick #14 – Boston Celtics- PJ Washington 6'8″ PF- Kentucky
Washington is does lack size for power forward but is very strong with broad shoulders. He may not be a perfect fit for Boston, but they may be going through some significant roster changes in the next few weeks. He will be a solid NBA player that would be a good building block or even trade bait going forward.
Pick #15 – Detroit Pistons- Keldon Johnson 6'6″ SG/SF- Kentucky
Johnson should be one of three Wildcats to be drafted in the first round. He is an athletic wing that can do a lot of things well, including shoot from 3-point range. He would fit well with the Pistons who need more shooters to surround Blake Griffin and Andre Drummond.
Pick #16 – Orlando Magic- Romeo Langford 6'6″ SG- Indiana
Another high school standout, Langford is an athletic two guard that can score at will. This would be ideal for the Magic who have drafted their front-court of the future in the past couple of drafts. He was a projected early round pick but after shooting under 30% from three his stock fell. He could be a steal if his outside shot develops into NBA average.
Pick #17 – Atlanta Hawks- Brandon Clarke 6'8″ PF- Gonzaga
It will be surprising if Atlanta keeps all three of its first round picks, but if they do Clarke would be another piece to add to a young core they have. He is an athletic shot blocker that does lack size for a power forward. He is also turning 22 this year so he is a little old for a first round pick.
Pick #18 – Indiana Pacers- Bol Bol 7'2″ C- Oregon
The son of former NBA big man Manute Bol, Bol has size and exceptional skill for a person his size. Unfortunately, durability has been a issue for him, he only played eight games for the Ducks last season. The Pacers have had a history of developing big men and would not have to rely on him for big minutes thanks to Miles Turner.
Pick #19 – San Antonio Spurs- Mfiondu Kabengele 6'10" PF/C-Florida State
Kabengele has used the pre-draft period to boost his stock significantly. He has a unique skill set for a big man, shown by leading the Seminoles in scoring last season despite coming off the bench. He also has great genes being the nephew of Hall of Famer Dikembe Mutumbo.
Pick # 20 – Boston Celtics- Tyler Herro 6'6″ SG- Kentucky
The Kentucky freshman may be the best young shooter in this draft. He showed he was more than a 3-point shooter in his only year at Kentucky.  This may be another rebuilding pick for the Celtics as they face total team reconstruction. Herro will fit the profile as a three point threat for Brad Stephens offense.
Picks #21-30
Pick #21 – Oklahoma City Thunder- Kevin Porter 6'6″ SG/SF- USC
Strong wing player with a NBA ready body, the Thunder would use this pick to find some help on offense outside their two stars. Porter has patterned his game after James Harden, and often looks like him on the way to the basket.
Pick #22 – Boston Celtics- Cameron Johnson 6'8″ SF- North Carolina
Johnson will be the first senior to come off the board. It's unlikely that the Celtics keep all three of their first round picks but this may be the one they end up keeping. He is a NBA ready shooter who will contribute on offense immediately.
Pick #23 – Memphis Grizzlies- Bruno Fernando 6'10" C- Maryland
The Grizzlies are a team in rebuild, and with Jonas Valanciunas hitting free agency, Fernando is the best center left with first round talent. He is not ever going to be a star but he has the strength and build to become a good defender and rebounder.
Pick #24 – Philadelphia 76ers- Nickeil Alexander-Walker 6'5″ SG- Virginia Tech
A versatile guard with a good three point shot, Alexander-Walker has made a name for himself with his high basketball IQ. Would be a great replacement if the 76ers lose Jimmy Butler.
Pick #25 – Portland Trailblazers-Matisse Thybulle 6'6″ SG/SF- Washington
One of the best defender in this draft, Thybulle would be a perfect fit for the Trailblazers. He is another older senior but for Portland it wont be a problem as they consider themselves contenders after last years trip to the Western Conference Finals.
Pick #26 – Cleveland Cavaliers- Ty Jerome 6'5″ PG- Virginia
Although they picked a point guard in last years draft, Jerome would offer the Cavs some depth at that position. He has ideal size for a point guard. Jerome also brings championship pedigree and is a efficient scorer and passer.
Pick #27 – Brooklyn Nets- Eric Paschall 6'7″ PF- Villinova
Paschall will be a stretch four that will be a prototypical glue guy for the Nets. He plays with a high motor and can hit a jumper pretty efficiently. Perfect fit for the Nets especially if they lure some big name free agents this summer.
Pick #28 – Golden State Warriors-Nicolas Claxton 6'11" PF/C- Georgia
The Warriors may lose all three of their centers that played minutes in this years playoffs. Claxton is a long, athletic big that fits Golden State's system. He has also seen his stock rising steadily in the pre-draft process.
Pick #29 – San Antonio Spurs-Luka Samanic 6'11" PF- Croatia
The Spurs got this pick from the Kawhi Leonard trade last summer. They have had a long history of making good if not great international picks so this one is a no-brainer. Samanic is very athletic for his size and would fit well into Popovich's system.
Pick #30 – Milwaukee Bucks- Dylan Windler 6'7″ SG/SF- Belmont
The Bucks were one of the best 3-point shooting teams last season. With Kris Middleton opting out of his contract Windler would offer some insurance. He is one of the best shooters from deep in this draft and would fit the team's scheme.
Written by Blair Young
Follow Blair and TSJ: NBA on Twitter!
Photo credit to NBA via Twitter

Follow TSJ on YouTube and Twitter