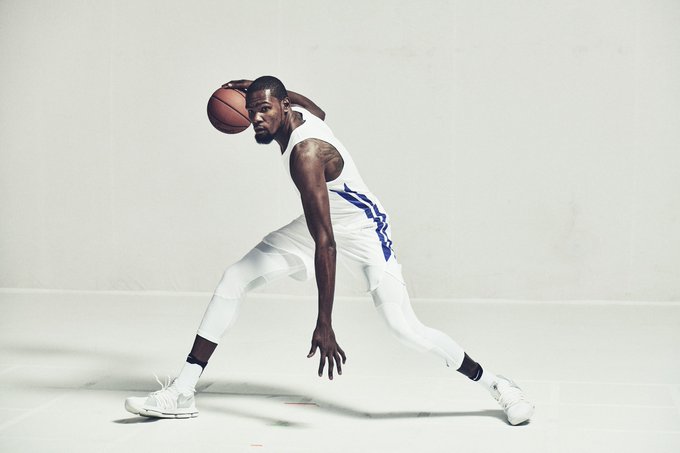 New York Knicks Offseason: NYKD
Offseason Guide for NYK
Not only did Kevin Durant's achilles take a massive beating, but so did the hopes and dreams of Knicks fans everywhere. We hoped that Durant would be the legend to lead us back to greatness immediately in the 2019-20 season. However, now that KD is likely out for the entirety of next season, those plans will need to be put on hold. Or do they? Here is an offseason guide for NYK as both free agency and the draft approach within the coming weeks.
Sign KD (or any Top, Healthy Free Agent)
Just because he is hurt does not mean that signing KD is off the table for New York. They can easily offer him the same four year max contract they were planning on offering him if he was healthy. Now though, they'll have to accept forfeiting a year of his playing time. Adding Durant to the roster while hurt still makes plenty of sense. The Knicks and The Garden need a hero. Signing Durant now will guarantee them a star player on their roster and could attract free agents to New York in the coming years. Or they can make a hard attempt to lure NBA Finals MVP Kawhi Leonard. Any star free agent would bring the same excitement to the Knicks that a healthy Durant would.
Take on Expiring Contracts
The Knicks have roughly $70 million in cap space, enough to sign two max free agents this summer. Now that their top free agent target is hurt, it would be no surprise to anybody if the Knicks signed multiple average players. Unfortunately, these players won't help them contend without a leading superstar. Throwing away this cash at players that would not benefit the Knicks in their current state of the NBA. It's better that they utilize their cap space to take on expiring contracts. They can collect first rounders to add to an already impressive number of young talent and future picks.
Don't Make Bad Decisions
The Knicks are in a perfect spot right now to set themselves up for the future. With all of their available cap space, they can be set for the next couple of years if all goes right in free agency. But even if they strike out on free agents, there is still plenty of hope. They have a nice core of young talent already on the roster and a top 3 pick in the Draft who can come into the organization and contribute immediately. While not making any bad decisions sounds simple for any team, when it comes to the Knicks it is oxymoronic. Everybody knows the Knicks have and will have a tendency to spend this summer. But by sitting out and holding onto their assets, good fortune can come out of that as well.
Written By Avi Nat
Follow Avi and TSJ: NBA on Twitter!
Photo credit to Alaska Air via Twitter
Follow TSJ on YouTube and Twitter