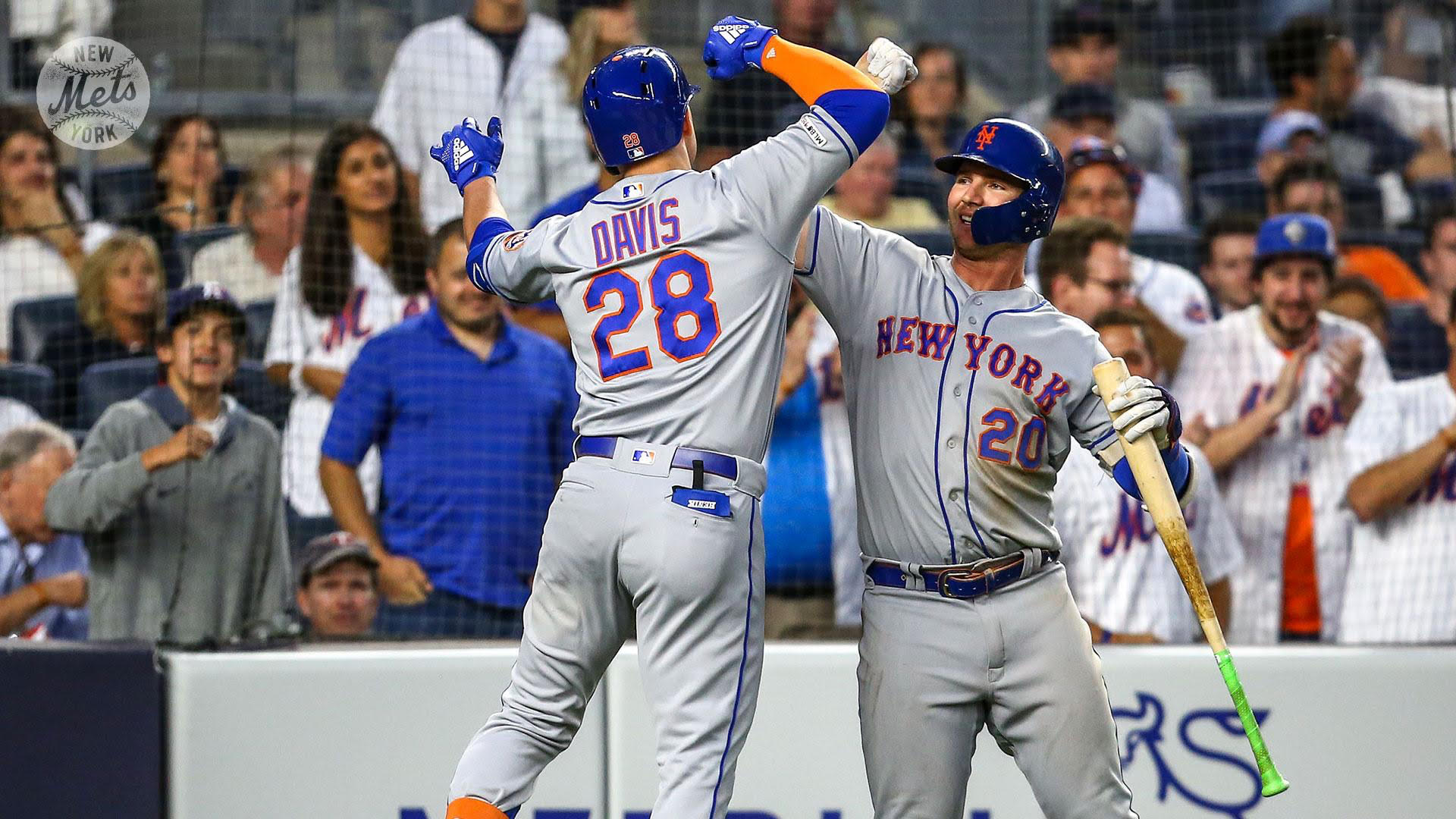 Mets Set For Tough Stretch Through All-Star Break
After splitting round one of the Subway Series, the Mets have a tough stretch to get to the All-Star break. They will face-off against five different times against teams that are all .500 or better. These teams include the Cardinals, Phillies, Braves, Cubs, and Yankees. The Mets will look to pounce on their opportunity as they only sit 5.5 GB in the NL East and 4.5 GB for a Wild Card spot.
How Do The Mets Look Against These Teams?
The Mets haven't been the best against teams .500 or better this year. They are currently 13-20 on the year against said teams. In addition, through these 24 games, 13 of them are on the road. On the road in 2019, the Mets are just 14-23 while they are 19-11 at Citi Field. These games will be a great test to see if the Mets are for real in 2019.
When Brodie Van Wagenen said, "Come Get Us", a lot of optimism grew among fans. Those words right now look to be haunting the Mets. However, neither Brodie, Mickey Callaway, nor the team seemed to be worried right now. Mickey said the team is just one hot stretch away from taking off. They are currently only one game under .500 and are 5-5 in their last 10 overall. At this point back in 2015, the Mets were just three games over .500. They are not that far off from their magical run back in 2015, and if fans remember, they were in a lot worse position back then. They still have plenty have time to get back in the race.
Predictions
It is pretty obvious the Mets are going to need a winning record over these next 24 games to prove what they got. Realistically, with key pieces eventually returning soon from injury, I can see the Mets going 15-9 over these next 24 games. Does it sound really far-out? Maybe so, however, the Mets have a great lineup going right now, and the rotation has been solid. If the bullpen can keep everything in order, I have no doubt the Mets can have a great stretch into the All-Star break.
Written By Zach Nau
Follow Zach and TSJ: MLB on Twitter
Photo Credit to the Mets via Twitter
Follow TSJ on Facebook and Twitter