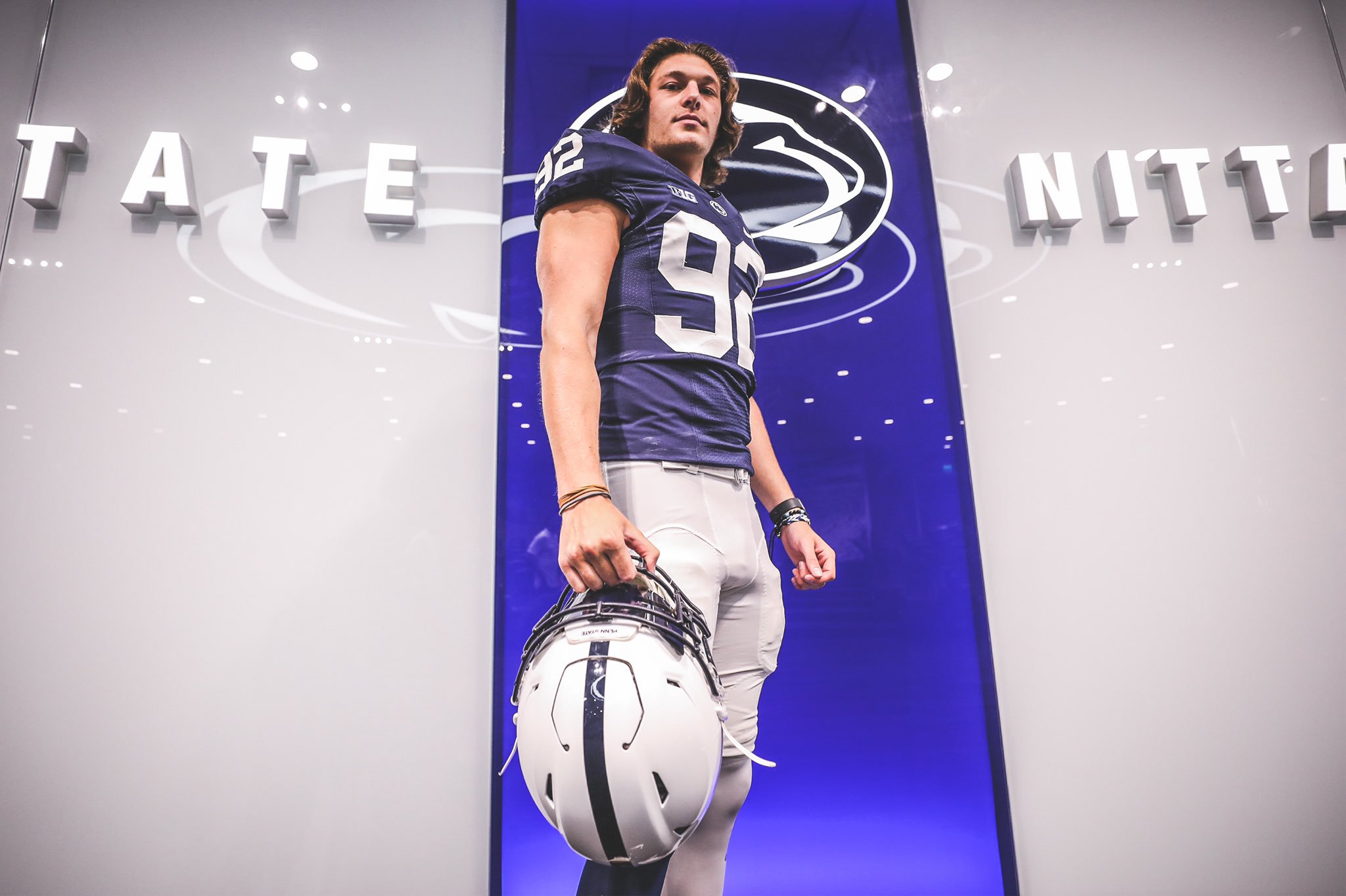 Jordan Stout Commits To Penn State
Penn State football gains a commitment
Penn State will have extra leverage to its special teams unit for this upcoming season. Former Virginia Tech walk-on punter/kicker Jordan Stout commits to Penn State. On the other hand, some folks raise the question if Stout will be immediately eligible for this coming up season. The reason being, in the past the NCAA has prevented transfer from being eligible to play right away.
However, due to a recent change in NCAA rules. Stout will be immediately eligible for Penn State this coming season due to the fact that via a new rule a walk-on can be immediately eligible if they're being offered a scholarship which Penn State is offering Stout.
Jordan Stout Background
Jordan Stout is a Red-shirt Sophomore from Honaker, Virginia. Meanwhile, in 2018 Stout finished fourth in the FBS (football bowl subdivision) with a touch-back percentage of 84.5. To put the percentage into numbers, 60 of his 71 kickoffs were a touch-back.
How Does Stout Commit Factor In Penn State Special Teams
This is a question that everyone is asking. Every Penn State football fan knows that Penn State has a prized kicker in Blake Gillikin. As a result, the commit/transfer of Jordan Stout offers Penn State some leeway when it comes to flexibility in special teams. For a number of reasons this commit is great. Since Stout is a red-shirt sophomore, Stout still has three years of eligibility remaining.
Interesting Battle
Interestingly enough, there are other kickers on the Nittany Lions special teams besides Gillikin. One guy in particular that Stot will challenge is sophomore Rafael Checa. Last season, Checa did show great leg strength. However, a number of Checa's kickoffs did go out of bounds which in turn, showed some inconsistency.
Likewise, Penn State has another position that Stout maybe able to take over as well once Gillikin leaves after the 2020 season since Stout was listed as both a kicker and punter. Additionally, Stout should compete with Jake Pinegar for the placekicking job in 2019.
Conclusion
Jordan Stout commits to Penn State. The addition of Stout gives Penn State some great flexibility when it comes to special teams and the fact that Stout has three years left give coach James Franklin some insurance for the long hall.
Follow us on Twitter T101Sports and T101SportsCFB
Written by Tom Johnston
Follow the writer on Twitter
Photo credit to Jordan Stout via Twitter