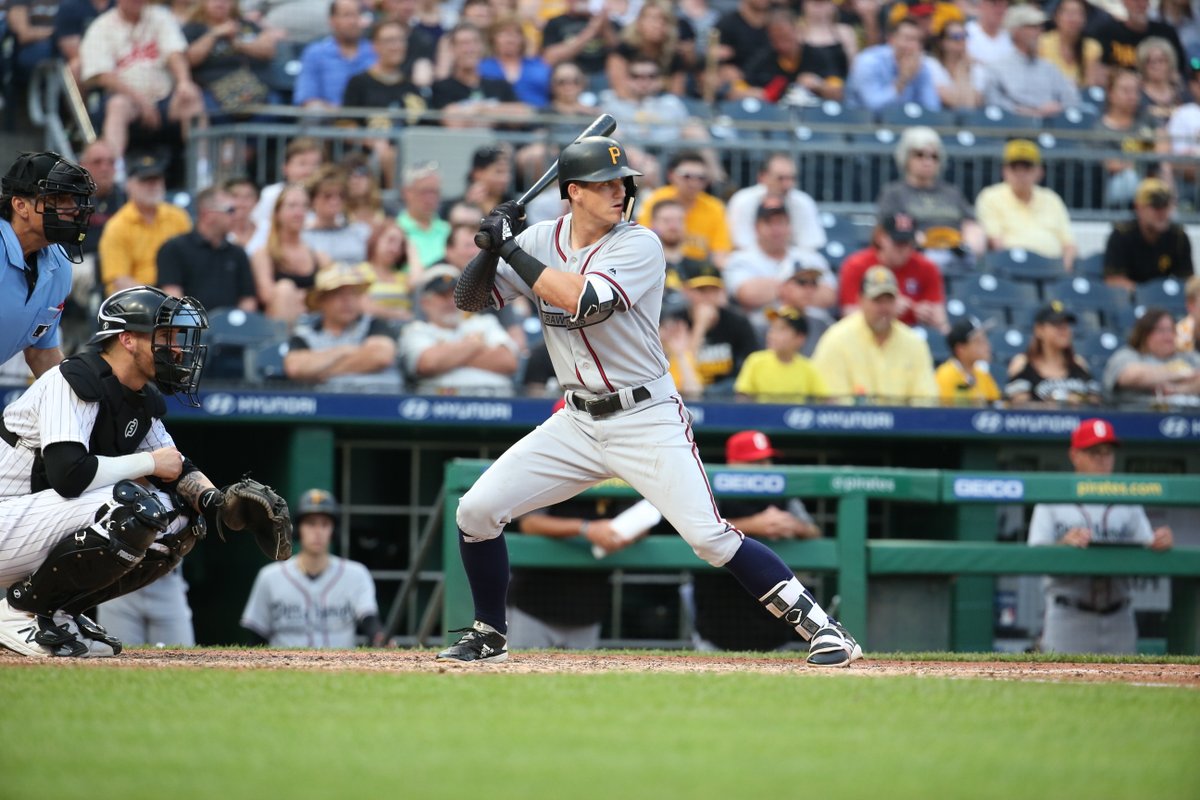 Pirates Lose In Extra Innings In Hard-Fought Game Against The Brewers
The Brewers edge Pirates in a tough game Saturday evening at PNC by a final score of 12-10 in 13 innings. Both teams had surges of offense in specific innings that contributed to the final score.
How The Entire Game Went Down
After Milwaukee sent the first two batters to the plate in the first inning, the Brewers were up 2-0. Furthermore, then came eight batters in and the Brewers were up by four runs. On the other hand, the Pirates found themselves down by five with no one out in the third inning. By the time it got to the third, the Brewers were leading 5-0. The Pirates would storm back in the bottom half of the third inning and score four runs. As a result, the Pirates were within one.
In the first couple innings, the Brewers got two separate home-runs to combine for a three-run lead. In the top of the second, Brewers hitter Orlando Arcia hit a two-run blast and that was followed in the top of the third by a solo shot by Mike Moustakas. When it came to the bottom of the third, Pirates Elias Diaz would knock his fourth double of the season. As a result, the Pirates would score three and be down by one the score would stand at 5-4. In the bottom of the fifth, Jose Osuna would blast a two-run homer-run to make it 7-5 in favor of the Pirates. In the top of the sixth inning, however, Christian Yelich would knock his 22 home-run out of PNC Park (it was under review).
Home Run After Home Run
In the bottom of the eighth inning, Starling Marte would hit a three-run home run to put the Pirates ahead 10-8. Unfortunately, the Brewers Keston Hiura would drill a two-run homer and the Brewers would tie the game 10-10. After a bullpen exhaust for both teams, the top of the 13th inning proved to provide the lethal injection the Brewers needed to put the game away as Orlando Arcia would knock his second home-run.
Conclusion
For the Pirates, winning the finale tomorrow and splitting this series is on their agenda. They can't afford to lost three of four to the Brewers this early in the season. On the other hand, the Pittsburgh Pirates haven't had much success against divisional opponents thus far. In fact, the Pirates have faced the Reds the most out of their division.
Follow us on Twitter T101Sports and T101SportsMLB
Written by Tom Johnston
Follow the writer on Twitter
Photo Credit to Pirates via Twitter