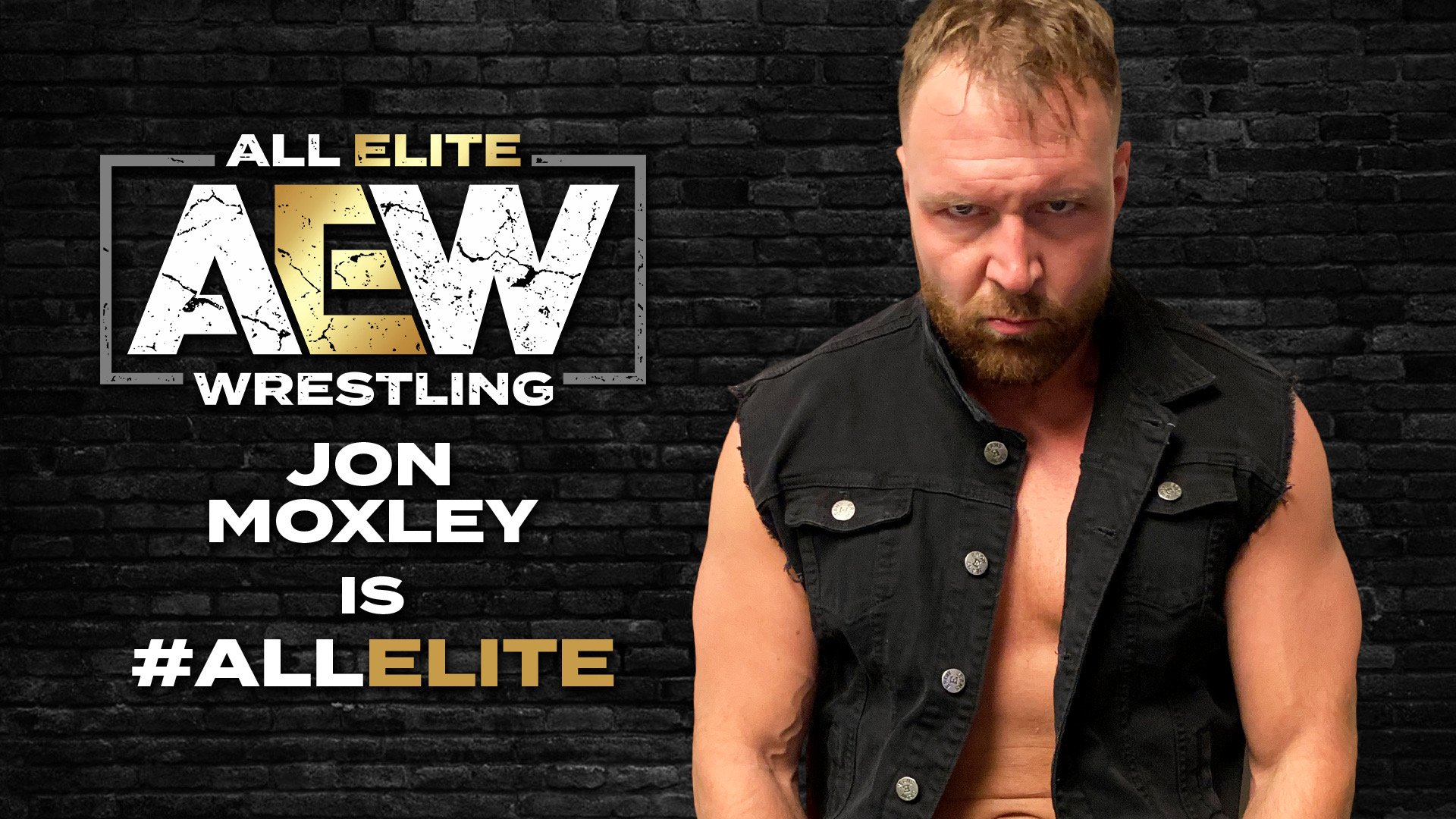 Toning Down The Hype On AEW
AEW Wrestling Has Arrived
From the minute that the Casino Battle Royale kicked off the first ever All Elite Wrestling Show, fans were already in a frenzy. The opening bout of AEW Double or Nothing signified that a new era in professional wrestling had arrived. The hype heading into the show was through the roof. Even a gimmick match like a battle royal delivered more in ring quality than some weeks worth of WWE programming.
The Build Up
Many die hard fans have been waiting since All In for the big launch of a new promotion in North America to challenge the juggernaut that is WWE. The rumors swirled for months that Jim Ross and Chris Jericho were planning something big for a renegade promotion. This was fueled even more after the success of All In and the announcement that Cody, the Young Bucks, Hangman Page, and Kenny Omega all expected to be free agents and high on the priority list for the new startup.
After months of build and vignettes being shown on the YouTube Series " Being the Elite", the announcement was made in early January 2019 that the wrestling world had been waiting for. The announcement of All Elite Wrestling took the wrestling world by storm. Already aligned with this new product were the 3 members or SoCal Uncensored, Christopher Daniels, Frankie Kazarian, and Scorpio Sky. This only served to bolster an already potentially deep roster.
Big Announcements
At their first press conference it was announced that the fans long wait would come to an end on May 25, 2019 at the first ever AEW Pay Per View titled Double or Nothing. Appearing at the show would be a pantheon of wrestling talent headlined by the rematch of Alpha vs Omega pitting Chris Jericho against Kenny Omega in a rematch of their Wrestle Kingdom classic. Other stars including Brit Baker, Nyla Rose, Sammy Guevara, MJF, and Cima made the press conference exciting but that was just the beginning. Former WWE superstar Neville, now going by the name PAC, appeared to challenge Hangman Page. Kenny Omega was interrupted by the debuting icon Chris Jericho. Even the tag team division saw an injection of life as the Lucha Bros showed up to challenge the Young Bucks.
The Lead Up
As the time grew near for Double or Nothing, speculation ran wild as PAC would bac out of his scheduled match due to creative differences. Rumors would begin to swirl about the possibility of WWE stars jumping ship to AEW including Sasha Banks, Dean Ambrose, Tye Dillinger, Luke Harper, and others. There was a buzz in the air as die hard fans calculated the flight time between CM Punk's MMA commentary duties and a surprise appearance in Las Vegas.
Delivering on the AEW Promise
For any true wrestling fan, AEW Double or Nothing went off like we all hoped. From the Battle Royal to the final Dirty Deeds on a giant poker chip, the show had all the excitement Monday Night War fans wanted. The matches were quality. Even the battle royale had incredible in ring action. Virtually all of the matches has amazing high spots and well designed maneuvers. There were a few matches that could be considered match of the year candidates. The Young Bucks tore the house down with the Lucha Bros. Cody and Dustin put on an emotional masterpiece for the masses. Jericho versus Omega was solid. The arrival of Dean Ambrose, reverting back to his original independent persona Jon Moxley, made the night an over the top success not only with his appearance but by setting up his first program with Kenny Omega.
The Initial Response
Fans flocked to social media to pronounce AEW the new king of wrestling. They lauded the quality of the matches and drew comparisons to WWE's product at every turn. Fans truly felt that they saw an amazing show and they were thrilled that a new alternative had arrived. Cheering for the downfall of WWE was at an all time high. After WWE Raw on Monday Night, fans again went for blood on social media. The inclusion of an AEW mention by Sami Zayn added even more fuel to the fire.
Time for Reality
Now for a dose of the truth. Was AEW Double or Nothing an incredible show? For a first time Pay Per View on a new brand, ABSOLUTELY! Did they deliver some of the best in ring work in North America? ABSOLUTELY! Do they clearly have a product die hard fans have been waiting for? ABSOLUTELY! Are they in any remote way a threat to anything tangible in WWE? ABSOLUTELY NOT!
WWE is a global phenomena. We are not simply talking about in ring work. There is a movie studio, music company, and merchandising that puts Disney on alert. They have more than one billion dollar deal on the table and have prime time established shows on both USA Network now and also on FOX starting in October. They have 4 brands and global tours drawing millions of fans each year. Their is a writing team, that gets trampled by Vince McMahon's insane last minute booking changes, who put together countless hours of programming each and every week.
Some Comparison
Many people like what they saw in AEW but what did the numbers really show? All Elite Wrestling just brought in 200,000 Pay Per View Buys for potentially the most sought after show in recent history. They sold out in four minutes. They had their show streaming on various services. In total, they reached an estimated 1 million people with their first offering.
Let's compare those numbers to what WWE does on a "BAD" week. WWE Raw drew its lowest ratings of all time in April bringing in ONLY 2.12 million viewers. Smackdown ONLY drew another 1.8 million viewers the same week. When you include the Main Event, NXT, and WWE NXT UK viewership on the network, you have roughly 4.5 to 5 million views per week on the worst week in WWE history. WrestleMania ONLY drew in 1 million views/ppv buys. Even "Total Bellas" brought in 400,000 homes for one of their lowest weeks of all time. That means Total Bellas combined with Total Divas and Miz & Mrs. took in more viewership than all of AEW's initial success.
The Real AEW Story
This is not to detract from anything AEW has done. As a die hard fan, it is such a refreshing product. One could argue that they may end up being the true wrestling fan's favorite weekly program. Unfortunately reality has to kick in at some point though. WWE is not marketing their product to you and I. They are not selling T-Shirts and Merchandise for fans like us. They are geared towards the other 4 million viewers they get every week. If the entire AEW fan base left the WWE viewership, they would still have 4 times the viewers that AEW does. That will never change. They have more in place that makes them virtually indestructible.
AEW is what it is. It is an incredible alternative to WWE programming. It is home to some of the most gifted superstars a wrestling fan could dream of watching. Let us be honest though. It is not really all that different than Ring of Honor, Impact Wrestling, or even Lucha Underground other than the production value due primarily to their billionaire backer Tony Kahn. AEW is an alternative for US! The die hard, watch every minute of every possible company, YouTube scanning, indy show supporting, replica belt collecting, WrestleCon going, New Japan worshiping fans who are tired of the lazy and insane booking of WWE. That being said, there is no threat and WWE is light years ahead even if they continue to deliver garbage matches and 2 hours of talking every Monday night.
Let us just love and appreciate AEW for what they are. No true wrestling fan wants to see any company fail even if it is the "Evil Empire" of WWE. We should all just enjoy the ride and take in as much of the sport that we love as we anxiously await ALL OUT!
What are your thoughts? Comment Below!
Social Media
Don't forget to follow us on Twitter:
@T101Sports and @T101SportsWWE
You can also talk to me, the writer:
@FroWrestling on Twitter
Also, check out the Fro Wrestling Podcast at:
YouTube, Spreaker, Stitcher, and on iTunes.
Photo credit to AEWWrestling via Twitter