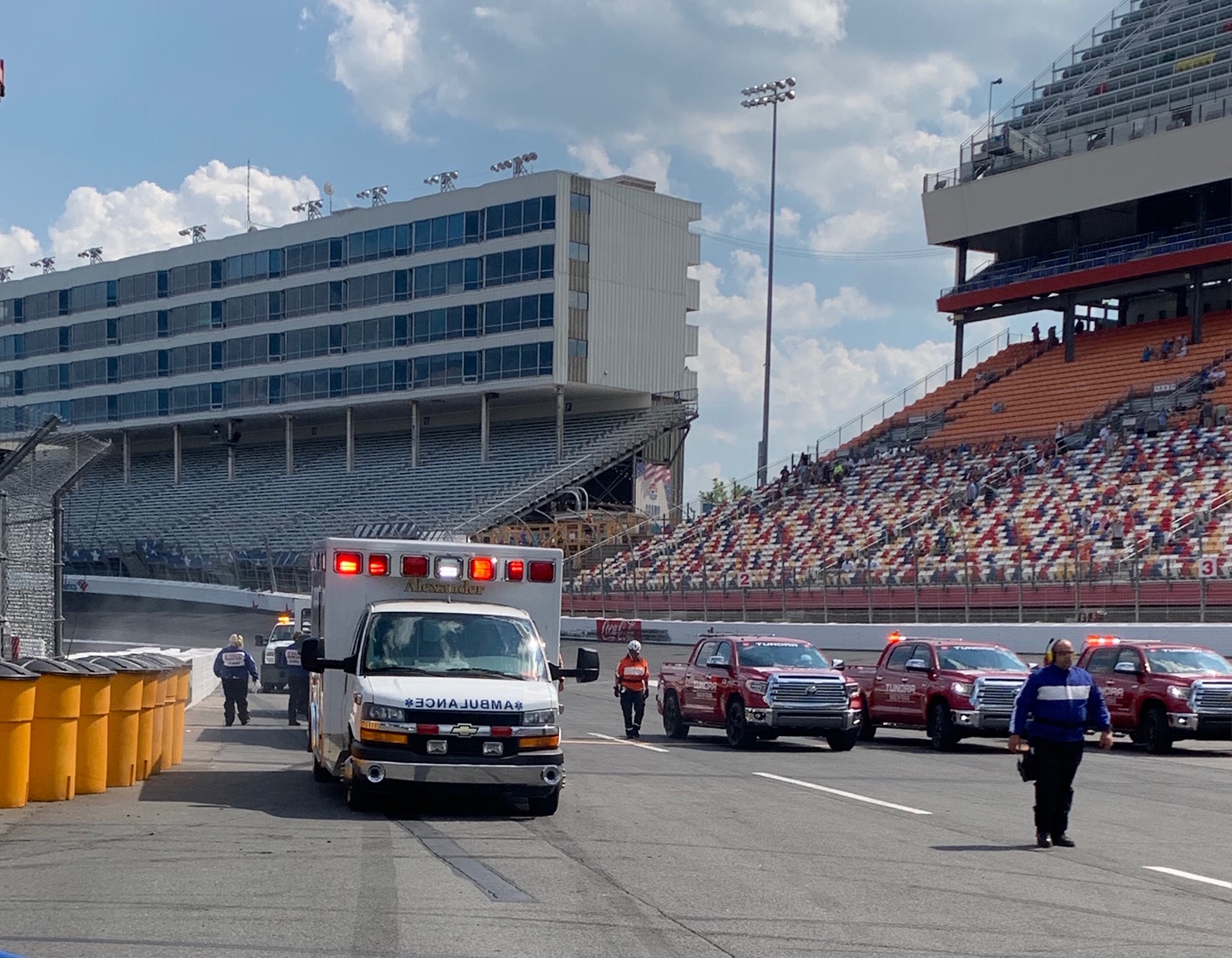 Drivers Explain How Unseasonably Warm Heat Will Affect The Coca-Cola 600 Marathon Race
There's no question that Sunday's Coca Cola 600 will be one of the hottest in history. With temperatures upwards of 95 degrees, drivers will have an even longer and more grueling 600 miles ahead of them. When TSJ101Sports writer Noah Lewis asked drivers about the heat, answers were fairly unanimous.
Ricky Stenhouse Jr
"For us, it's all about staying mentally focused," Ricky Stenhouse, Jr. said. "When it does get hot physically, you could get a little bit drained and some could, as we use the term, fall out of the seat. Basically, when that happens those drivers aren't hitting their marks. Not as sharp as what they were when they're hydrated and ready to go. When you get dehydrated, your reaction time gets slower."
Stenhouse also mentioned that he looks forward to hot races. "For me, I think it's ideal. I feel like I put a lot of training effort in the gym every week to be prepared every weekend. I'm looking forward to it being one of the hotter 600-mile races that we've ever had. I think that will play into my favor as a driver." The number 17 Roush-Fenway Ford Mustang wil roll off 9th in Sunday's 600 mile event
Daniel Hemric
Rookie Daniel Hemric will be making his first appearance in NASCAR's longest night. When asked about his concerns, Hemric was confident. "The good thing about the weather is that it's the same for everybody," said Hemric. "It's just one of those things where all your training and everything you go through for the weeks leading up to the races makes you feel like you've done the right things to put yourself in position for those moments. This will definitely be the kick start of the hot part of the year. But it won't get much hotter than this week."
In his second career Charlotte start, the Kannapolis native will start 10th. It will also mark the first time the number 8 has raced full-time at CMS since 2008. Hemric in particular has been one of the fastest cars throughout the past 2 weeks at Charlotte. He won the pole and was up front in the All-Star Open race, and was fastest in second practice.
"Drivers aren't the only thing that gets hot when the temperature gets up there," said Hemric. "It's parts and pieces, the heat takes a toll on everything. But we're prepared as best we can be and hopefully we can hold it out."
Xfinity Series Drivers Comments On Excessive Heat
Following yesterdays Xfinity Series race, NASCAR dispatched many ambulances to pit road. Because of the numerous complaints of heat exhaustion, a few drivers went to the Charlotte's infield care center. One of the biggest names to do so was 3rd-place finisher Jeffrey Earnhardt.
"It was hot man, it was some hot grueling racing," Earnhardt said after leaving the care center. "I didn't help by knocking the fence down and knocking crush panels out. It meant a lot to me that I wasn't going to lay down. Having Officer Sheldon on the car meant a lot to me. I wanted to make him proud so I wasn't about to lay down on the job. Hopefully, he's up there smiling down on us about our run." Earnhardt's car was paying tribute to a recently deceased Mooresville Police Department officer.
9th-place finisher Austin Cindirc shared a similar stance as Stenhouse. "It's just a build up for what's coming," said Cindric. "If you're not ready for this, you're not ready to drive. I love it, I love every bit of it. I'm tired and worn out and need to rehydrate but I'm happy to be doing what I'm doing today."
So who will stand the test of time in tonights 600? Find out by catching all the action at 6:00 PM EST on FOX.
Be sure to follow us on Youtube and Twitter.
Written by Noah Lewis
Be sure to follow the writer on Twitter.
Photo credit to Noah Lewis via TSJ101Sports.