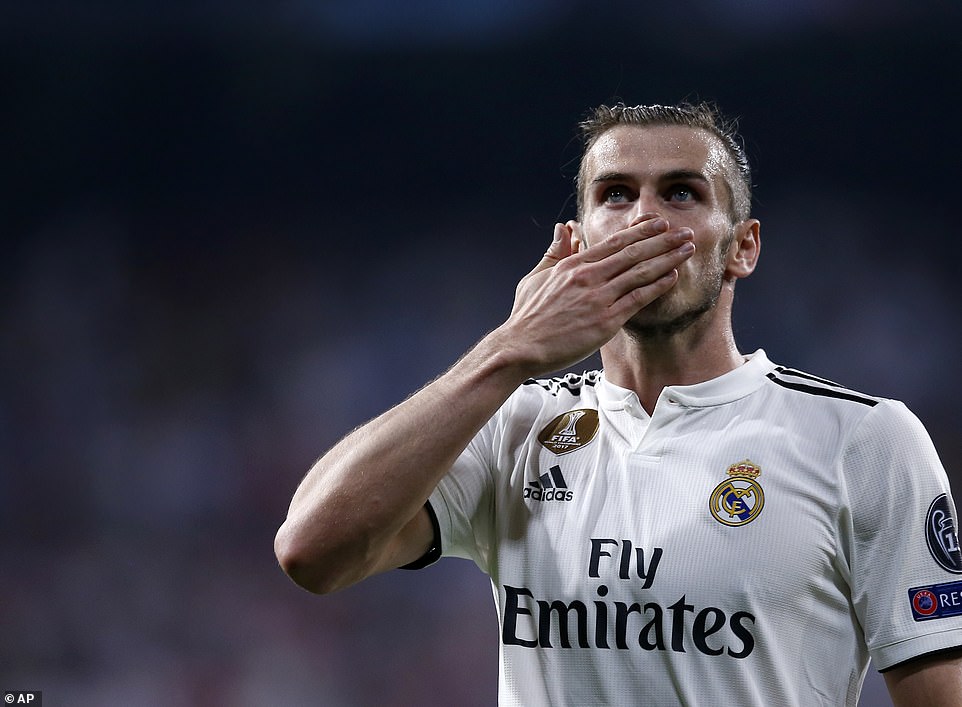 Madrid Rejects Would Place Top 4 In Most Leagues
Real Madrid under coach Zinedine Zidane are on schedule for an overhaul of it's dressing room come summer. The thirteen time UCL champions have endured a nightmare season that saw them finish third domestically.
Not to mention crashing out of the Copa del Rey and Europe in the same week.
More importantly however, Los Blancos 68 league points means that it is the furthest they have ever finished behind bitter rivals and champions Barcelona.
Change is inevitable in the Spanish capital. Major change.
An Exodus
Of course, perhaps the most important change of all took place already. Namely, the hiring of Zidane as coach.
The Frenchman has an idea of the team he wants to begin next season with, and club president Florentino Perez is keen on giving the coach what he asks for.
As a result, quite a few current squad members are expected to exit the club. As well as several players returning from loan failing to have made an impression.
Some names are less known, but the majority expected to leave the Spanish capital in the summer are world class players capable of starting for almost any club.
While a few should find themselves loaned out, others will go on permanent deals to their new homes. Regardless. the amount of quality footballers leaving the current European champions is notable.
Perhaps enough to finish in the top four of Europe's big leagues as a starting eleven.
Quality Options
In goal Keylor Navas, loyal defender the white's goal as they won back to back UCL trophies will make way for Golden Glove winner Thibaut Courtois.
Undoubtedly, the 32 year old will have no shortage of admirers requesting his signature. Furthermore, his experience at the top level for club and country makes him an ideal goalkeeper for Europe's biggest teams.
Perhaps the biggest name though is Gareth Bale. The Welshman's horrendous relationship with his coach sees him leave Madrid without an opportunity to even say goodbye to the fans.
Similarly, Dani Ceballos is incompatible with Zidane. The talented midfielder is still only 22 years of age. Once sought after by Barcelona, there is no telling where he will land as he attempts to revive his career.
Elsewhere, Mateo Kovacic and Martin Odegaard are set to return from loan. The midfielders, currently at Chelsea and Vitesse respectively are likely to head back out right away. As well as defender Theo Hernandez.
While Kovacic and Theo are finishing up unremarkable seasons, Odegaard is the biggest highlight of Dutch football after Ajax's amazing run in Europe.
Interestingly, the Norwegian may find himself loaned out to Ajax since the rumor is that Real still wish to keep him for the future.
Meanwhile, Kovacic and Theo despite their undeniable talent will almost assuredly join James Rodriguez out the door of the Santiago Bernabeu.
The Colombian star completes his two year loan to Bayern Munich and finds himself right back where he left off. Namely, in a Madrid squad where Zidane doesn't want him.
Despite winning the 2014 Golden Boot in Brazil and enjoying a successful first season in Spain. Since 2015, the 27 year old has been barely average in club football.
Points To Prove
Joining these popular names out of the club are a number of quality squad members. Although not known to be on the level of their teammates, most are valuable assets.
Borja Mayoral and Raul de Tomas are young strikers with bright futures while Mariano may finally show his potential by joining Marcelino's Valencia.
Likewise, Real Madrid products Oscar Rodriguez, Jesus Vallejo, Alvaro Tejero and Marcos Llorente are all on the radar of several big clubs.
Furthermore, many feel Llorente deserves to stay in the capital and battle Casemiro for his position.
Once an exciting prospect, Lucas Silva is a forgotten man at the club. Nevertheless, the Brazilian midfielder remains on contract and shows occasional signs of quality at his home club of Cruizero.
That leaves Nacho Fernandez. Born and bred in Madrid, the reliable defender is a fan favorite. However, several bad performances and the arrival of Eder Miliato from Porto is a blow to the Spaniard's minutes.
Should he choose to take his talent elsewhere, whoever signs him will gain a top defender proven domestically and internationally.
Regardless of where they end up in 2020, the players set to exit the Bernabeu would make a hell of a team had they made up a starting eleven.
The winners from Real Madrid's trophy less season are the clubs who secure their signatures.
Follow us on YouTube and Twitter
Written by Chris Cartwright

Follow me on Twitter
Photo credit to Mila Kunis Kunis via Flickr