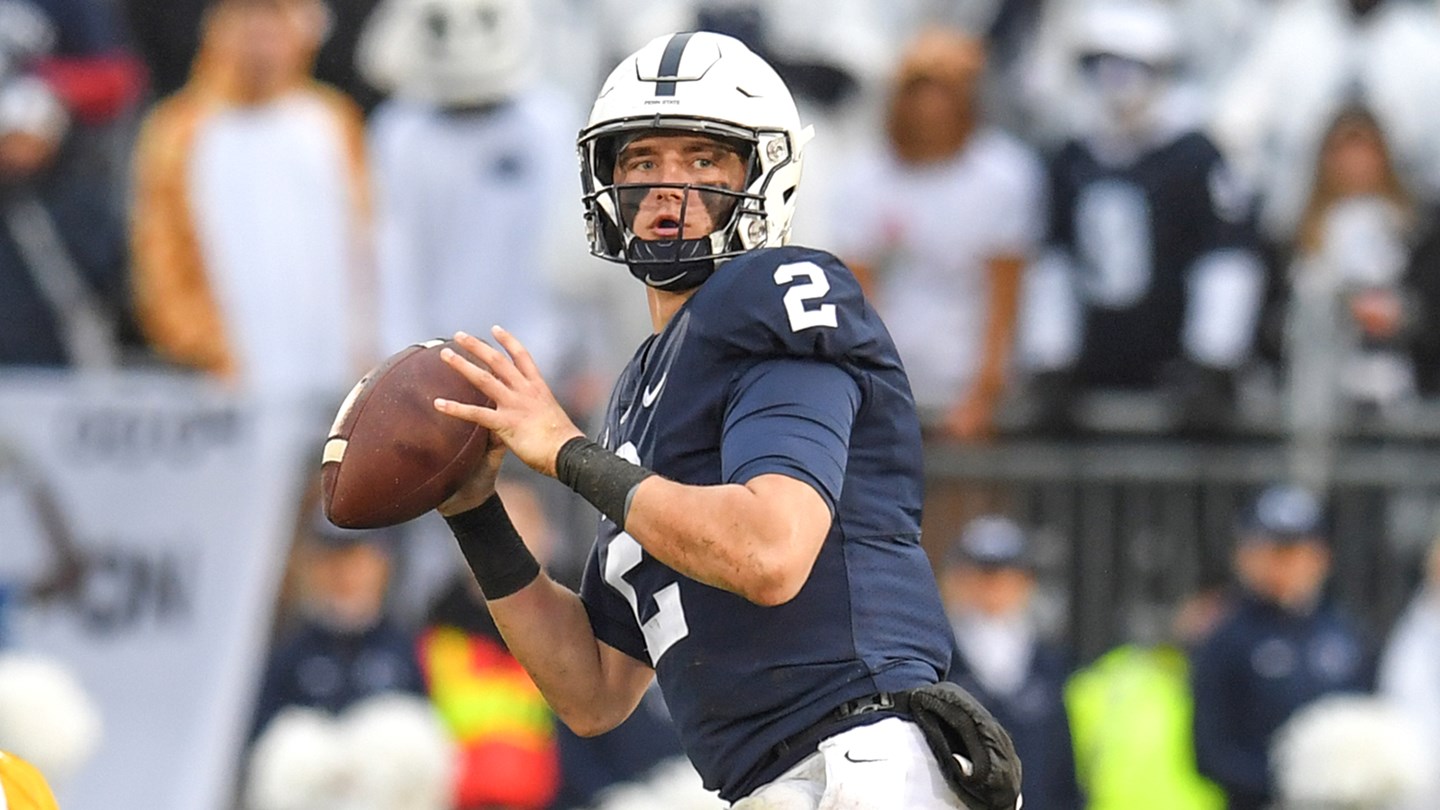 Tommy Stevens Transferring from Penn State
The speculation is over, Tommy Stevens will transfer from Penn State and head to Mississippi State for his final season of college football eligibility.
How The Decision Came About
All of spring practice saw red-shirt freshman Sean Clifford have the first-team reps. However, when it came to the Citrus Bowl, many fans wondered why Tommy didn't make the trip. Furthermore, what fans and the media realized was Tommy Stevens had a injury that needed surgery and James Franklin and company kept it a secret from the media (like always).
From what coach James Franklin has said was since Stevens missed all of spring practice due to the injury. The staff hasn't had the time to thoroughly dive through everything and name a starting quarterback. Additionally, what that means is that Stevens and company would have to wait until August for a starter to be named. Stevens couldn't afford that to happen.
Tommy Stevens Career At Penn State
Stevens leaves the Nittany Lion football program ranked No. 8 on the quarterback rushing yardage list with 506 yards. Additionally, Stevens is tied for eighth at Penn State in career rushing touchdowns by a quarterback with eight. Unfortunately, Stevens didn't appear in every game during his time at Penn State. Likewise, Stevens did achieve something that Clifford nor Trace McSorley did and that was having a 100-plus rushing yards and three rushing touchdowns in a game.
Outlook For Penn State Quarterback Position
The question is what's next for the quarterback position at Penn State. Well, I can tell you is Clifford is in line to be named the new starter at quarterback. That's evident considering the time he has had in practice with reps and getting his body in shape. It's also evident considering he's the next guy on the depth chart that is due.
On the other hand, there is a backup in Will Levis. Likewise, Levis has not had the opportunities that Clifford had this past season. As a result, such experience is connecting on the longest pass in Penn State football history when Clifford threw a pass to Daniel George for a 95-yard touchdown against Kent State.
Sean Clifford Background
Clifford is a five-star recruit from Cincinnati, Ohio. He's classified as a Junior academic wise but has college football experience as a Sophomore. As young as he is, Clifford has broken many Penn State program records. Besides his 95-yard touchdown pass to Daniel George, Clifford has Broke the longest play from scrimmage record, which was four different 92-yard efforts. If you ask me, he's for sure ready for the job. James Franklin is more than likely going to give him the starting role.
Follow us on Twitter: T101Sports and T101SportsCFB
Written by Tom Johnston
Follow the writer on Twitter
Photo credit to HailStateFB via Twitter