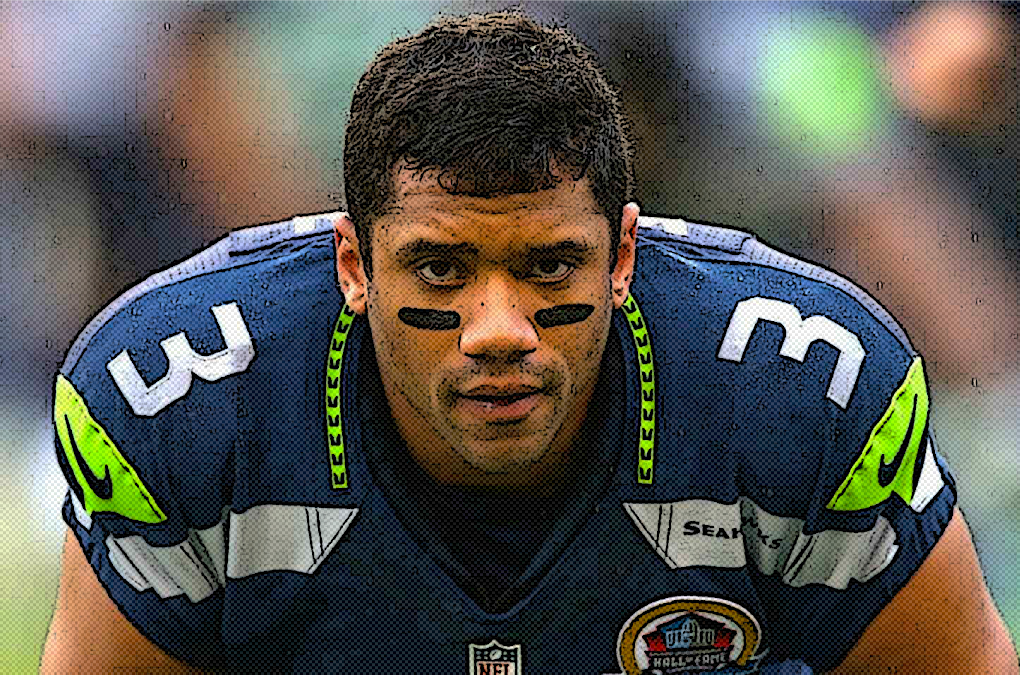 Examining the State of the Seattle Seahawks Moving into the 2019 Season
Everything and nothing has changed for the Seattle Seahawks, which is par for the Pete Carroll course. Since the close of their 2018 postseason run, Seattle has moved slowly and quietly, for the most part.
Seattle Front Office Moves
Pre-Draft
Before the 2019 opening bell, the Seahawks signed several players to the practice squad and reserve contracts and hired a new strength and conditioning team along with some assistant position coaches.
Immediately afterward, they re-signed K.J. Wright (LB), D.J. Fluker (G), Mychal Kendricks (LB), and Neiko Thorpe (CB). Additionally, they signed Mike Iupati (G) from Arizona, Jason Myers (K) from Jacksonville, former Seahawk Cassius (DE) Marsh from San Francisco, and Nate Orchard (DE) from Kansas. Orchard was later released in May.
2019 NFL Draft
During the draft, Seattle traded defensive end, Frank Clark and their 2019 84th overall pick to the Kansas City Chiefs. In return, the Seahawks acquired the Chiefs' 2019 29th overall pick and their 92nd overall pick along with a 2020 second-round pick.
With 11 selections in the 2019 NFL draft, Seattle doubled down on both their offense and front seven.
Their first two picks from the draft brought in new defensive talent, while their third pick in the draft took the top wide receiver available in DK Metcalf. After Metcalf, Seattle selected two more WRs as well as a running back and guard. On the other side of the ball, the Seahawks picked up two linebackers, a free safety, and a defensive tackle.
Post-Draft
Two days after the draft, Seattle traded for tight end, Jacob Hollister, from the New England Patriots with the price tag of a 2020 seventh-round pick. The Patriots signed Hollister in 2017 after going undrafted. In his two years in New England, he recorded eight receptions for 94 yards and had a 50% catch rate.
Before signing some of their drafted rookies, Seattle also acquired a handful of undrafted talent. This group included two cornerbacks, WRs, and DTs, along with a single quarterback, running back, strong safety, and guard. The QB, Taryn Christian, was later waived along with TE, Mik'Quan Deane.
On May 9th, Seattle parted ways with WR Doug Baldwin and safety Kam Chancellor. Baldwin and Chancellor had both been drafted by the Seahawks and had been on the squad since 2011 and 2010 respectively. Both failed their physical examinations according to Seattle. Since terminating Baldwin, the WR has insinuated that he will be retiring from the sport but hasn't officially announced.
On that same day, Seattle signed DT, Al Woods, formerly of the Indianapolis Colts.
Quarterback Qualms
After being drafted in 2015, Russell Wilson signed a four-year contract with a fifth-year option that would have taken him through the 2019 season. In the four years, he was under that contract, his base salary was $700,000, $12.342 million, $6.34 million, and $15.5 million, not including any signing bonuses.
At the beginning of April 2019, Wilson set a deadline for the Seahawks to give him a new contract rather than exercising the fifth year option. Wilson set the deadline for April 15th.
In that fifth year, Wilson was set to make a base salary of $17 million and $6.2 million from the signing bonus. Optically, the demand for a new contract along with a deadline to boot didn't fair well for Wilson, but in the end, was effective. News broke after midnight of the deadline that Seattle and their QB had come to an agreement.
Russell Wilson and the Seahawks reached agreement on a 4-year, $140 million in new money extension that includes a $65 million signing bonus, per source. https://t.co/SgsxgNIqli

— Adam Schefter (@AdamSchefter) April 16, 2019
Under his new contract, Wilson's average salary will be $35 million and will become an unrestricted free agent in 2024, with a potential out in 2023 after four years. The contract marked the largest signing bonus, total guarantees, and highest average paid contract in NFL history.
Seattle Seahawks 2018 Recap
The Seahawks finished the 2018 regular season with a 10-6 record earning a playoff appearance. In the Wild Card round against the Dallas Cowboys, Seattle lost 22-24. At their bye week in Week 7, Seattle sat at 3-3. Then, after an overtime loss to the San Francisco 49ers in Week 15, Seattle won their final two games against the Kansas City Chiefs and Arizona Cardinals.
By season's end, they finished second in their division behind the Los Angeles Rams. Seattle also finished sixth in points scored, and 11th in points allowed. Measured in yards, the Seahawks' offense and defense ranked 18th and 16th respectively; quantifiably mediocre.
In the 2018 season, their player with the highest approximate value was LB Bobby Wagner. Seattle had the top run game in the NFL (yards per game) with three RBs averaging over 4.5 yards per attempt.
The Seattle Seahawks were ranked 1st in rushing yards per game in 2018. They had four players who averaged over 4.5 yards per attempt, with 20 or more attempts.

Chris Carson, RB (4.7)
Mike Davis, RB (4.6)
Rashaad Penny, RB (4.9)
Russell Wilson, QB (5.6)

— Lauren Phillips (@LaurenP_52) May 15, 2019
Their receivers fell short of their ground game counterparts; all of Seattle's receivers failed to meet the 1,000-yard season mark, Tyler Locket coming the closest with 965 yards. Behind him was Doug Baldwin (618), David Moore (445), and TE Nick Vannett (269).
A New Era
With a lacking receiving core, DK Metcalf will be a sight for sore eyes, if he can stay healthy. His health concerns are substantial after missing several games in college due to injury. However, if he can perform at the level Seattle expects, it could be a fundamental change to not just Seattle but their division.
Baldwin's absence will be felt on the field, and even with the duo of Metcalf and Lockett, Seattle will need a more to take home a Vince Lombardi Trophy. Keeping their backfield together and healthy will also be a top priority to both protect Wilson and give the passing game some more room to breathe.
The Seahawks' dominant defensive days seem to have closed after the departures of Richard Sherman and Michael Bennett. Chancellor is the final page of that now past era. It's yet unknown if their draft and free agency acquisitions will be enough to rebuild their defense to keep Seattle's offense out of "catch-up" mode.
What is known, is that Wilson's new contract steeply constricts Seattle's future ability to sign and keep talent. Seattle's dead cap, from just Wilson's contract, will be $78.28 million, $52 million, $39 million, and $26 million in the first four years.
Seattle is not the only team in the NFC West gunning for glory. After losing in the Super Bowl, the Rams are focused to return. Behind them, are the San Francisco 49ers who will have their franchise quarterback, Jimmy Garoppolo, returning healthy, along with the Arizona Cardinals with newly minted NFL rookie, Kyler Murray.
While Arizona is far from making a deep postseason run, the 49ers are one signing away from being a threat, and the Rams show no signs of slowing down. If Seattle can't take the division with the current talent they have, their path to acquiring more will be tricky. However, not re-signing Russell Wilson was clearly not an option. What also isn't an option is putting the weight of the team's success solely on his shoulders.
The same model of all Wilson and a few supporting roles hasn't worked and won't work. The Legion of Boom is finished, but a new one could be assembled. Only time will tell.
Written by Lauren Phillips
Follow Lauren and TSJ: NFL on Twitter!
Photo Credit to David Cross via Flickr
Follow TSJ on YouTube and Twitter