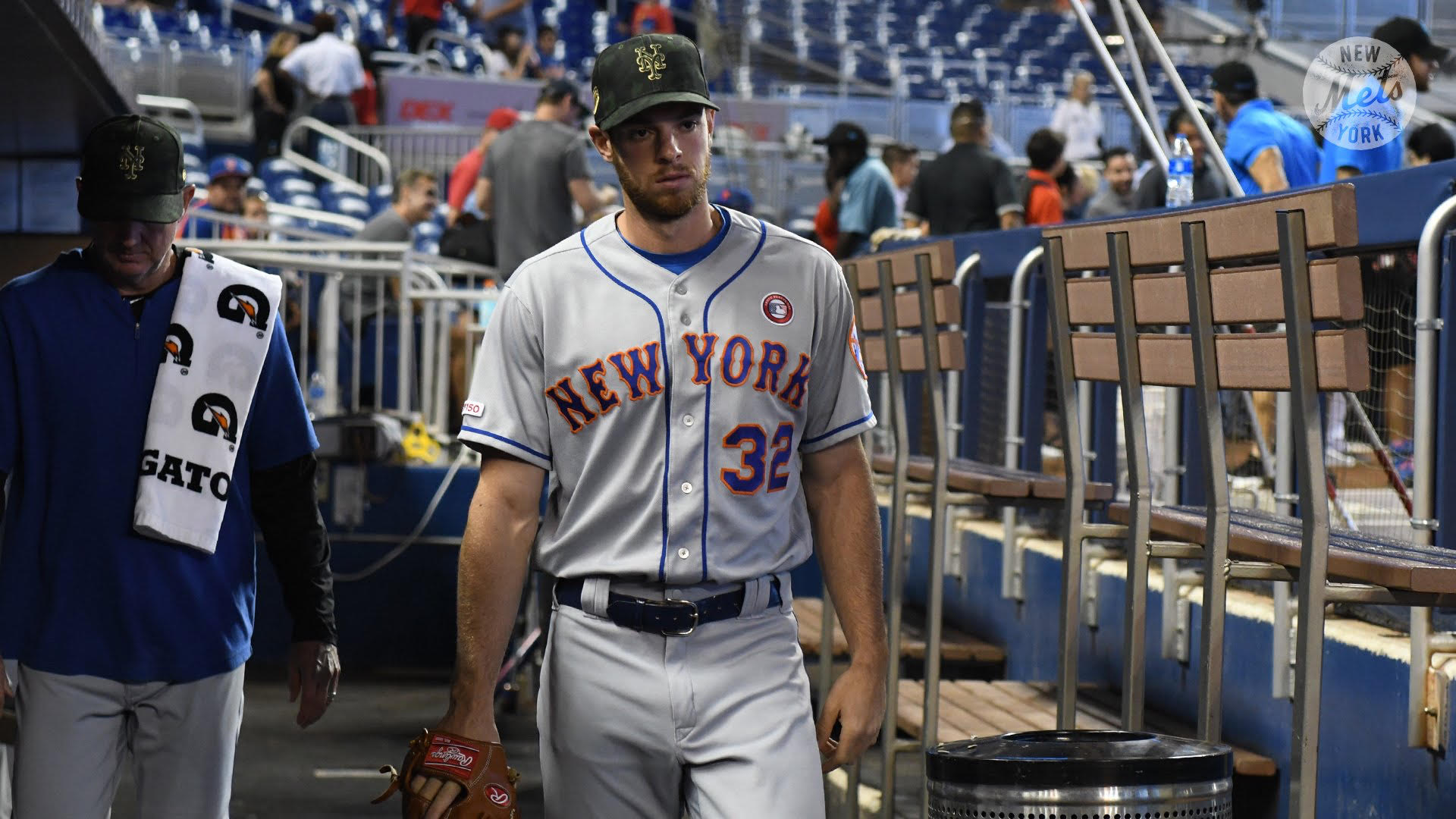 Mets Weekly Wrap-Up #8: Mets Lose Their Fifth Straight
After being swept by the Marlins, the Mets losing streak now stands at five games. Their record is now 20-25 and they sit 4.5 GB in the NL East race. The offense continues its struggles as their pitching has continued to keep them competitive each and every day. Does the issue stand with Mickey Callaway, the players, or is it the Mets front office?
Mickey Callaway
It's hard to put all of the blame on Mickey Callaway. However, he does share part of it. Part of Mickey's job is to hold his players accountable, and so far, we haven't seen much of that. This weekend was a great example of this. Robinson Canó had another instance today where he did not run out a ball, and grounded into yet another double-play. Again, Callaway felt it wasn't necessary to bench Canó. We have yet to see this "fire" from Callaway since he was hired from the Mets. You rarely see him argue and rarely seem him get ejected. The players like Callaway as their guy as do the Mets front office. It may happen, but I don't really expect Mickey to be fired in the near future.
The Players
A lot of the blame does lie on the players. Simply put, they are professional baseball players. There has to be some self-accountability. Sure there is some blame with Mickey and the front office, however, the players also share part of it. They have to perform to their level and it's hard to blame that solely on one person. In my eyes, someone needs to step up. Whether it's Canó, Pete Alonso, or whoever it may be, someone needs to step up and lead the way for this team. They are starting to look dead and have no energy. The team needs someone to give them that spark and get things turned around.
Mets Front Office
For years, the Mets front office has not been a fan-favorite. The Wilpons and first-year GM Brodie Van Wagenen are under some scrutiny over the roster. Brodie started the year saying "Come Get Us." Now it looks more like "Come Beat Us." However, this offseason the Mets did make some good additions to the roster that just simply haven't panned out, yet. Nothing will change in terms of the people in the Mets front office, but many wonder how much of the blame falls on them.
What To Look For This Week
This week will be a huge stretch for the Mets. They return home for four games with the Nationals and three with the Detroit Tigers. The offense needs to wake up for the Mets to get back in the playoff race. We're back in 2015 with the Mets offense looking like absolutely nothing, yet hopefully, we will look for the same fairy-tale ending.
Follow Us On YouTube and Twitter
Written By Zach Nau

Follow the Writer on Twitter
Photo Credit to the Mets via Twitter