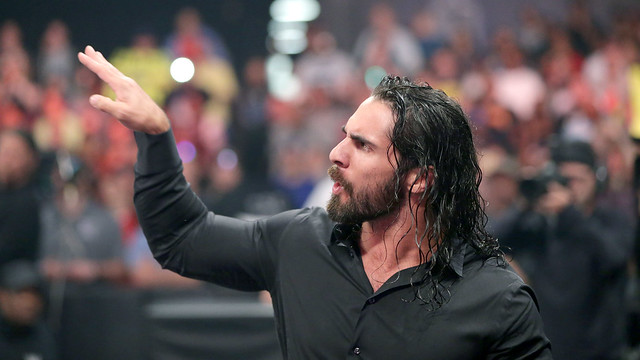 Seth Rollins and Becky Lynch Confirm Dating Rumors
Okay, but like, finally. Honestly, anyone who has a pair of eyes already knew that "The Man" was dating…the other man. Well, except for the fangirls or fanboys of either party, who couldn't fathom the idea that their "fave" was off the market. Although exactly when they began dating isn't for certain, rumors began to surface following WrestleMania weekend. During that time, Seth Rollins and Becky Lynch were seen together during the 2019 Hall of Fame induction ceremony. And they sure looked to be close.
Becky finally dropped a major clue following a playful Twitter exchange with WWE Hall of Famer, Beth Phoenix. The exchange began with Becky posting a photo of herself and her RAW and SmackDown Women's Championship belts. After a few shots back and forth, Beth asked, "wait, are we involving our men now?" Becky then replied with:
"Let me ask him…@WWERollins ?
And the sound of hearts breaking around the world could be heard if you tilted your head to the left at just the proper angle.
Seth finally piped up, publicly sharing a very intimate picture of himself and Becky.
View this post on Instagram
Seth Rollins has had quite a messy past as far as relationships go, although maybe he's grown a little since then. Who can forget when his ex-fiancée, Leighla, shared some pretty risqué photos of Rollins with his side chick, former NXT Superstar, Zahra Schreiber? And, even more recently, Seth's long-winded relationship with the beautiful Sarah ended just a few weeks before 'Mania.
Looks a little…peculiar, given his 'rep.
Hopefully, Seth and Becky can make this work.
Social Media
Cheers to the Men of WWE finding true love!
Follow us on YouTube and Twitter
Written by Ashley Sweetly
Follow me on Twitter
Photo credit to Ahmed P1 via Flickr