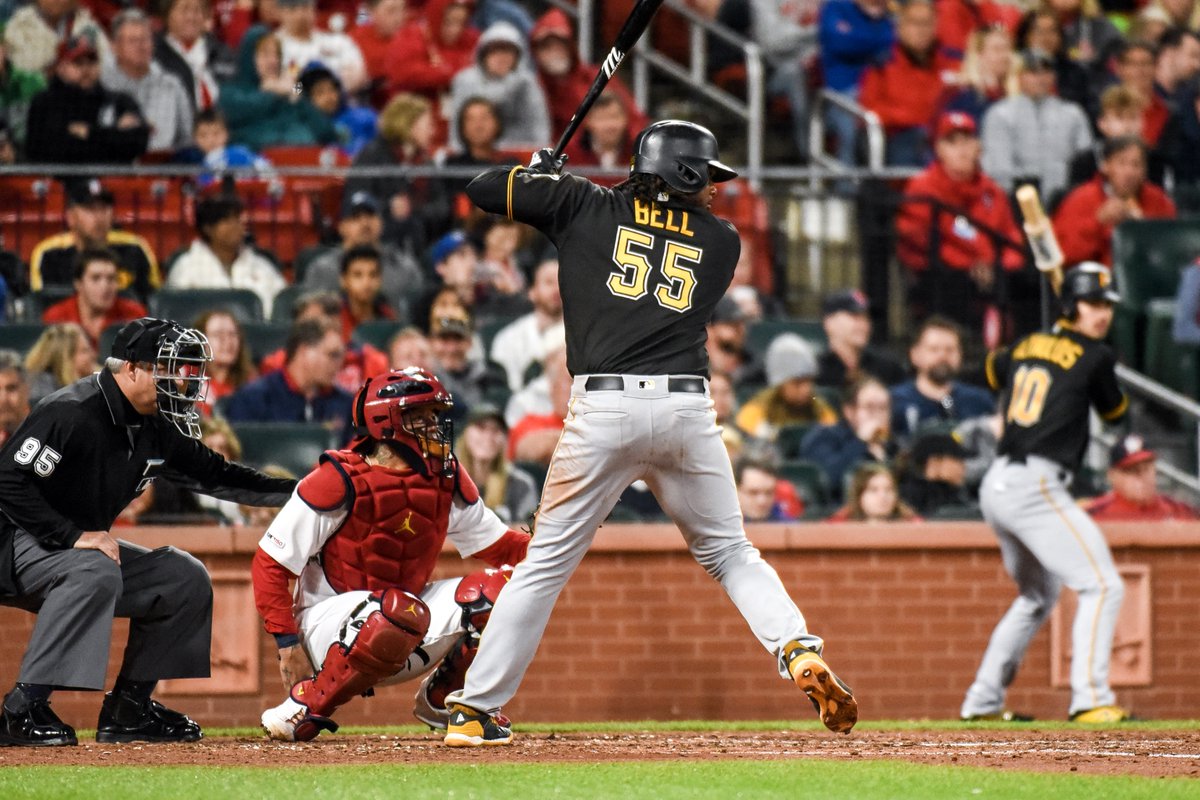 Pittsburgh Pirates Start Road Trip Strong
The Pirates began this current road trip off to a rocky start. They got trounced Thursday night before taking the next three games. Pittsburgh Pirates start road trip strong.
Current Road Trip
The Pirates are in Arizona where they'll take on the Diamondbacks for a three-game series. Following that series, the Pirates will travel to San Diego where they'll play four more before coming back to PNC Park. The Pirates took three of four from NL Central rival St Louis Cardinals.
Series Against The Cardinals
The series against the Cardinals was eye-opening to say the least. After Thursday night's throttling by the Cardinals 17-4, the Pirates would win the next three games with two subsequent 2-1 scores and Sunday's 10-6 give it all you got victory.  The Pirates showed resilience all weekend long, which factored into getting some of the stretch plays down the line.
The pitching for the Pirates showed up at times in this series when needed. However, Joe Musgrove showed that even though as of late he has been the Pirates' best pitcher, Thursday's outing got the better of him. Musgrove only threw three innings, allowing six hits, eight earned runs and five walks along with three strikeouts. It was by far one of Musgroves' not-so-good starts with the Pirates. For the Cardinals, Michael Wacha pitched five and 2/3 innings for the Red Birds on Thursday. On the other hand, Wacha allowed nine hits, four earned runs, one walk and struck out two. The Pirates took Friday and Saturday's game by identical 2-1 scores. Trevor Williams got the start Friday and went seven innings, allowed nine hits, one earned run, one walk and five strikeouts.
On Saturday, Jordan Lyles threw six solid innings allowing one hit and one earned run, with three walks and six strike outs. On Sunday one specific player, Josh Bell, stole the show in front of his mother in attendance in Saint Louis. Bell hit a two-run double in the top of the first inning. In the top of the seventh inning, Bell hit a three-run homer. Frazier later doubled.
Next the Pirates travel to Phoenix where they'll play the Arizona Diamondbacks in a four-game series.
Photo Credit to Pirates via Twitter
Follow us on Twitter: @T101Sports and T101SportsMLB
Written by Tom Johnston
Follow the Writer on Twitter