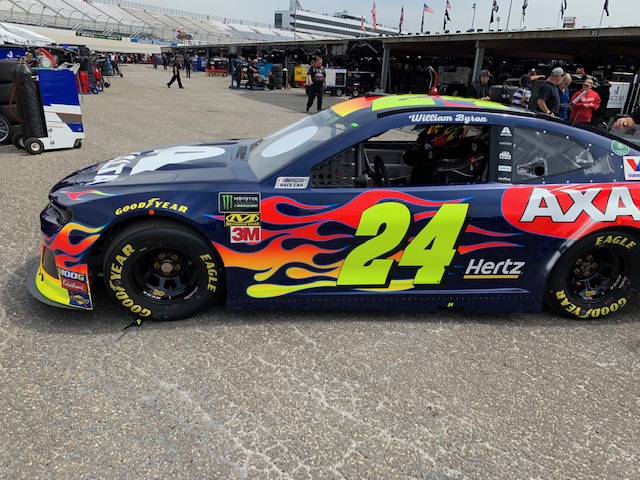 Hendrick Motorsports Craving More Success In Kansas
It's no secret that one of the biggest teams in NASCAR has had many recent struggles. With the addition of 3 new drivers since 2015, Hendrick Motorsports may finally be turning a corner. Coming out of the race in Dover, three of HMS' drivers were able to score a top 10. Young Alex Bowman even managed to match his best career finish of 2nd for the second straight week.
"It would be better if we had a trophy, right?" Bowman told NASCAR.com. "But we needed this, for sure. Talladega is a speedway and it's a lot of luck involved. But to come here, in my opinion, the hardest race track we go to and to run like that from the back of all things was pretty special.  I'm just proud of everybody at Hendrick Motorsports for all the improvement we've made over the last year or so and we're going to keep it going."
Looking Toward Kansas
As we now head into Kansas Speedway, we have to look back to the most recent 1.5-mile track. During the race weekend at Texas Motor Speedway, Hendrick Motorsports swept the first 3 starting positions. Though they didn't take the win, Jimmie Johnson finished 5th and William Byron finished 6th.
"I think it will," William Byron told TSJ101Sports when asked if the success at Texas will carry over to Kansas. "Kansas is going to be really high grip, not a lot of off-throttle time. I think it will definitely translate to Kansas by being very similar to Texas."
To add to their recent momentum, Hendrick Motorsports historically has very good stats at Kansas. They are currently the winningest team there with 7 wins.  Jeff Gordon and Jimmie Johnson both have 3 apiece, and Chase Elliott holds 1 as the most recent winner at the track.
A win at Kansas for either Bowman or Byron would also hold added significance. Not only would it be their first career win, but it would also lock them into next week's All-Star Race.
Tune in tonight on FS1 at 7:30 PM EST to find out if HMS can find victory lane yet again.
Be sure to follow us on Youtube and Twitter.
Written by Noah Lewis
Be sure to follow the writer on Twitter.
Photo credit to Noah Lewis via TSJ101Sports.