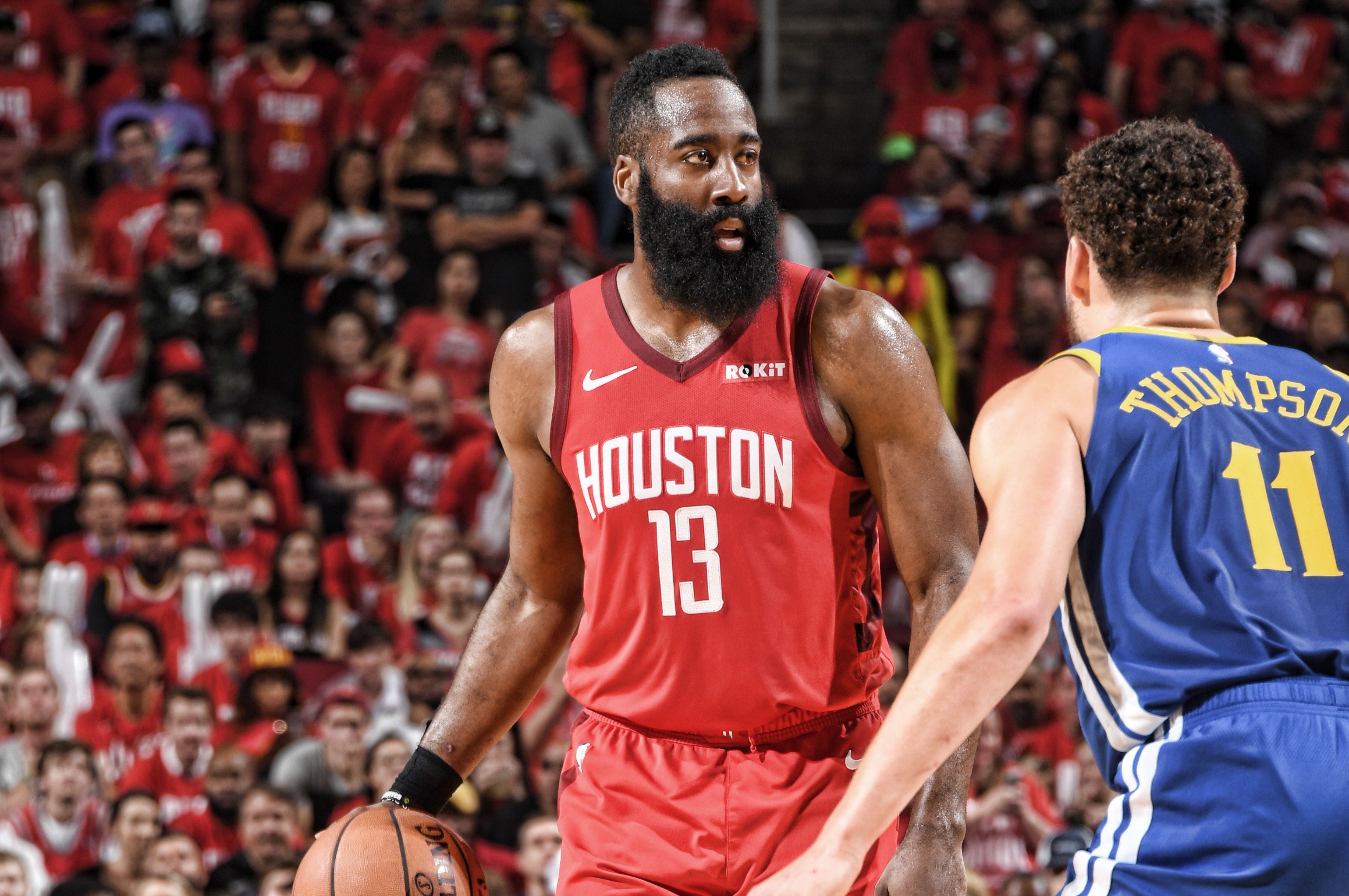 NBA Playoffs Recap: Week Four Heating Up
The playoffs are in full swing, with conference semifinals becoming must see television.
The second round of the NBA playoffs have been entertaining, with most games being highly competitive. Three out of four series are currently tied at two games a piece. There have been a few blowouts, and even a four overtime instant classic between the Nuggets and Trailblazers. This round has been marked by physical play and superstars stepping up to the plate. Here is a recap of the conference semifinals so far:
Toronto Raptors vs Philadelphia 76ers tied at 2-2
After losing the home court advantage in game two, the Raptors have come back to tie the series. Now it is a best two out of three with the Raptors having two games at home. After the 76ers took game three with ease in a 21 point blowout, many were concerned that it may be over for Toronto. Thanks to the performance of Kawhi Leonard this in game four, the Raptors now look to be in control of the series. Leonard is averaging 38 points, 9 rebounds, and 4 assist per game, and has shown that the Raptors investment in him was well worth it.
On the other side, Jimmy Butler has carried the Sixers, averaging 23 points, 8 rebounds, and 6 assist. Joel Embid has been battling injuries and illness and has been inconsistent. Some games he is the best player on the court, and others he is a non-factor. He is only averaging 18 points, well below his season average. This series may come down to which superstar shows up for the 76ers. If Embid returns to form they have a chance. If not, we can expect Leonard to carry his team to the next round.
Milwaukee Bucks lead the Boston Celtics 3-1
Giannis Antetokounmpo has been one of the hardest player to stop in these playoffs. He is dominating the Celtics, averaging 30 points and 12 rebounds a game. The Celtics have had a hard time keeping up with the Bucks offensive attack. Ever since the Celtics game one win, they have given up 120 points per game to the Bucks. This lack of defense is surprising for Boston, who has been successful in the past due to their defensive prowess. The Bucks role players have been the difference in most of those games.
Pat Connaughton and George Hill have combined to score 22 points per game off the bench. Boston's second unit has not been the same since losing Marcus Smart before the playoffs. Gordon Hayward has not been the player Boston needs him to be since signing him away from Utah. Kyrie Irving started this series hot, but has really struggled from the field since then, only shooting 37%. He has been a non-factor from 3-point range, only making 6 out of 25 shots from deep. The Bucks look to close this series out at home on Wednesday night on TNT at 8:00 p.m.
Denver Nuggets vs Portland Trailblazers tied at 2-2
This series has been one of the most exciting in recent memory. It has produced the game of the playoffs with the four overtime thriller that saw both teams play their heart out. Portland took that game thanks to a few clutch shots from reserve Rodney Hood. The Nuggets did not waiver and responded with a huge game four victory, despite four starters playing over 48 minutes, including 65 by Nikola Jokic, in game three. Jokic has established himself as one of the best in the NBA, almost averaging a triple double with 27 points, 13 rebounds, and almost 10 assist. Damian Lillard has led the Trailblazers in points but has struggled from deep only shooting 25%.
C.J. McCollum has been Portland's mvp this series, averaging 26 points per game. He has been the go to player in clutch time. Jamal Murray has done the same for Denver, he has developed into a legit star, after his inconsistent play during the previous series. He is also averaging 26 points per game, including 34 in game four. This series has been ultra competitive and probably will go the distance. The Nuggets own the home court advantage and it would be their second straight seven game series if it makes it that far. Lillard will have to return to form that he established in the Oklahoma City series if the Trailblazers hope to advance. Enes Kanter has been a pleasant surprise for Portland, averaging a double-double, despite playing with an injured shoulder. This series may come down to who wins tonight's ever important game five. Historically, the winner of this game goes on to win the series 82% of the time.
Golden State Warriors vs Houston Rockets tied at 2-2
The rematch of last year's western conference final has been the most competitive of this years playoffs. The average margin of victory has been only five points. The battle between superstars Kevin Durant and James Harden has not disappointed fans of both teams. Each is averaging 36 points and has been equally hard to stop. Harden has continued his domination despite suffering a gruesome eye injury in game two. Draymond Green swiped across Harden's face and caused the injury, but has been a key factor in this series, averaging a double-double and 8 assist per game. For Houston, Eric Gordon has elevated his game and has been the second leading scorer this series.
The wild card in this series has been the play of Stephen Curry. He has struggled shooting from all areas, including a embarrassing missed dunk at the end of game three. His lack of three point shooting has been surprising, considering he may be the best shooter the NBA has ever seen. He is currently shooting 26% from deep, well below his career 44%. If he doesn't get back his sharp shooting then it may be trouble for the defending champs. Each team has won their games at home, so home court advantage may decide the victor in this series. These games have been must see television, and it wouldn't be surprising if the eventual NBA champion comes out of this series. The next game is on Wednesday on TNT at 10:30 p.m. live from Oakland.
Follow us on YouTube and Twitter
Written by Blair Young

Follow me on Twitter
Photo credit to HoustonRockets via Twitter