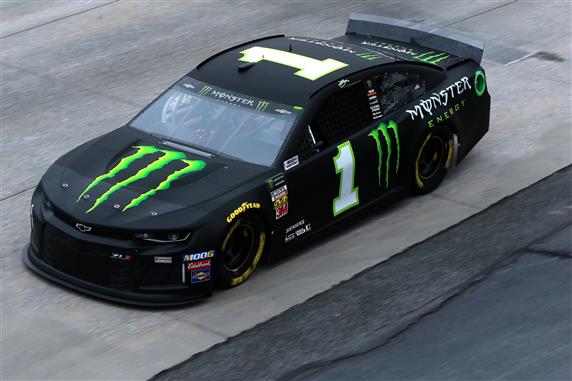 Some Drivers Feel Speeds Are Too High At Dover
The topic of discussion in the NASCAR garage today are the speeds of the Cup Cars.  With a brand new racing package making its Dover debut, drivers have become vocal on their concerns of Sunday's race.  In today's only Cup Series practice, Kurt Busch put down a lap that was over 10MPH quicker than last years pole.
Kyle Busch was among the first of drivers to express his concern of today's speeds.  When asked what too fast looked like he replied, "You pretty much know as a driver what too fast is. If you have a problem here now with the speeds we're carrying through the corners, it's going to hurt. It's really going to hurt. The faster you go, the harder you're going to hit the wall."  He was then asked if we were approaching the danger zone here, "No question."
Another driver asked his opinion about today's speed was defending Dover winner, Chase Elliott.
"We get paid to go fast so let's go fast I guess.  It's not fun hitting something real hard, certainly when you do it at these speeds.  It definitely is physical for sure and I think this is going to be a very very physical race on Sunday.  It's fast, is it too fast?  I don't know.  Like I said this is our job, we sign up for it and it is what it is."
Other drivers to comment include Ty Dillon, Michael McDowell, Alex Bowman, and Austin Dillon.  Ty Dillon was not only concerned with the danger of the speeds, but with the overall way the cars will race. "I think it's not a good speed, at least for a race.  I think it's going to be tough to put on a good race.  But we're all going to go out here and try to put on a good race.  If something out of your control happens and you hit the wall at these speeds in qualifying, we're getting in the danger of people getting hurt.  I don't think its a very smart thing."
For Comments From Other Drivers At Dover Check The Link Below!