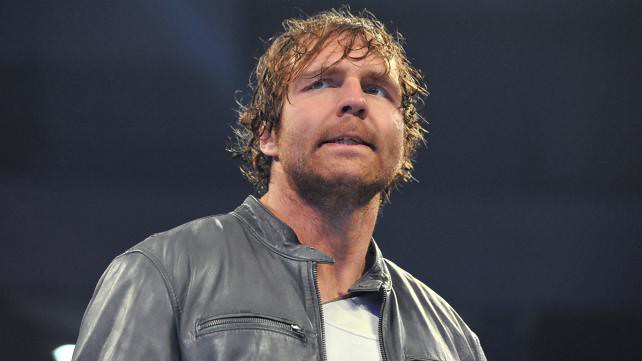 Jon Moxley, f.k.a. Dean Ambrose, Drops a Symbolic Video via Twitter
Great balls of fire, what is going on?! Very early into the day today, Jonathon Good, f.k.a. Dean Ambrose, a.k.a. Jon Moxley, releases a cryptic video very clearly displaying his return to his Moxley alter ego.
After Jon left WWE, many wondered if this meant the return of his Moxley persona. Well, it seems more likely than ever now that he is back.
The Story at Hand
You wanna set the wrestling community on fire with anticipation and excitement? Then this is exactly how you do it.
WWE's official Twitter account sent the wrestling world into shock when they tweeted out that Jonathon Good (Dean Ambrose) would not be re-signing with the company after his contract expires. Many though this to be part of a story line, but it is now clear Dean is no longer with the organization.
Before Dean's farewell match, fans already speculated the return of his CZW persona, Jon Moxley. Moxley is a gritty, intense brawler with a taste for barbed wire and blood sport. This kind of character is obviously too graphic for a PG audience (just watch almost any match he is in online), so many wish Moxley stays away from WWE in fear of being watered down.
Fear no more, because Moxley is apparently back and ready to take the wrestling world by storm once again. The video above is full of symbolism (being chased by a big dog trying to get him to stay, wink wink), but most importantly contains lots of hype for Moxley moving forward. Many want Moxley to show up in AEW to help lead them into a promising future and have many dream matches with Jimmy Havoc and Kenny Omega. Others say Impact Wrestling is the place to be so we can all witness a reunion between Moxley and Sami Callihan. Wherever he ends up will definitely get a huge boost in viewership from fans waiting to see what he's up to next.
What will happen next for Jon Moxley? It might be too early to tell for sure, but we can only hope he's up to no good just like he was over a decade ago.
Social Media
Moxley (v): to totally screw up a situation or action
Follow TSJ101Sports on Twitter: @T101Sports and @T101SportsWWE
Follow me, the writer, on Twitter: @JordanPiekarski
photo credit to Tiffany Windham via Flickr