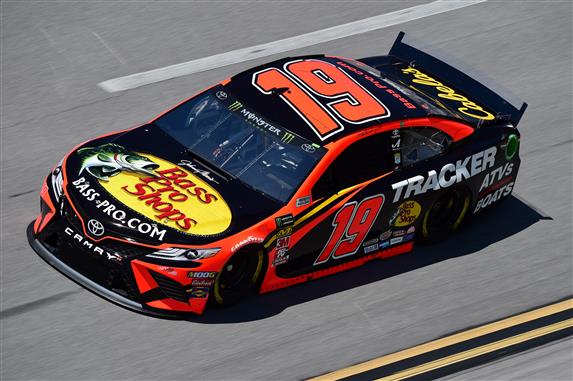 Martin Truex Jr. Still Searching For His First Superspeedway Win
Martin Truex Jr. is coming into Talladega as the most recent winner in the Cup Series. Just a few weeks ago he was finally able to check winning at a short track off of his list. Now as NASCAR head's to the second superspeedway race of the season, he'd like to check that off as well. There is no question that it would be significant for him.
"Well, it feels awesome," Truex Jr. told TSJ101Sports on how it felt to finally win at a short track. "Honestly, to finally get that first win not only on a short track but here at Richmond, at a track where we've been so strong the last couple seasons and led so many laps and had some real, real heartbreakers, some that were really tough, some really tough losses. Sometimes those things are — they're hard to get through, but they make you stronger and make you appreciate the good days."
Martin Truex Jr's Superspeedway Troubles
Appreciating the good days is something Martin would love to do at a place like Talladega, but recently he hasn't been able to. In his 28 starts at the Alabama track, he's responsible for 2 top 5s and 8 top 10s. His average finish is 21.3 and he also has 13 total DNFs. In his last 5 races at the track, he has only finished one with a 23rd place result.
At Talladega's sister track Daytona, things don't get much better for Truex Jr. In his 28 starts at the world center of racing, Martin has 2 top 5s and 4 top 10s.  His average finish is 22.1 and DNF count is 7. In recent finishes, he has come closer than before scoring 2nd twice in the last 7 races. His most heartbreaking of those was the photo finish with Denny Hamlin to win the Daytona 500 in 2016.
With superspeedway racing being such an unknown,  may have to ride on momentum to help score his first win.  There is no doubt that he will be giving it his all this weekend.  Tune in Sunday on FOX at 2 PM EST to find out if he gets the job done.
Follow the writer:  twitter.com/noah_lewis1