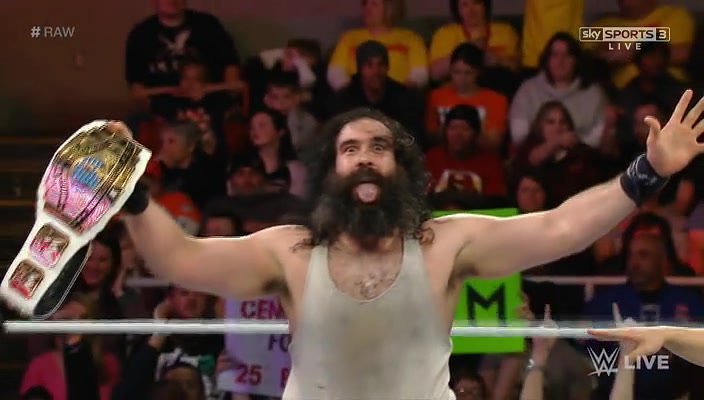 Luke Harper Asks For His Release from WWE
Just in case you thought things were going to turn around for WWE in the coming times, it seems several Superstars are not happy with their current state. Tye Dillinger, Hideo Itami, TJ Perkins, and Nick Miller have all been released from WWE recently. Now, it looks like another person is on their way out. Luke Harper took to Twitter this afternoon and told his followers he is asking for his WWE release.
The Story So Far
Jon Huber, better known as WWE's Luke Harper, is asking for his release from WWE. According to Harper, it is a difficult decision on his part, but he feels it's best for him as a performer. It appears there are no ill feelings towards anyone in WWE.
Harper is a former WWE Intercontinental and SmackDown Tag Team Champion. He made his debut in NXT alongside Bray Wyatt as a member of the Wyatt Family. Harper would go on to eventually split from Wyatt and perform on his own for several months. Following memorable feuds with Randy Orton, Bray Wyatt, and AJ Styles, Harper would join his old tag partner, Eric Rowan, and create the Bludgeon Brothers stable. Following an injury hiatus after SummerSlam 2018, Harper only recently resurfaced during the World's Collide tournament this year. He did have a brief "blink and you'll miss it" appearance in the Andre the Giant Memorial Battle Royal at WrestleMania 35.
Many fans believe Harper should've gotten a bigger singles push during his feud with Randy Orton and Bray Wyatt. Harper, for a larger wrestler, has proven in the past he is capable of keeping up with the smaller, faster wrestlers he shares the ring with. His ladder match with Dolph Ziggler at TLCS 2015 is regarded as one of the best matches of that year.
Where Harper goes from here, nobody is really sure. People are already assuming he'll make the jump to All Elite Wrestling, but that's where everyone wants their favorites to go to these days. So, until he makes a move, we won't know what will come of Luke Harper yet.
Social Media
Will write for any kind of incentive…
Follow me, a pretty average writer, on Twitter: @JordanPiekarski
Photo credit to Luke Harper and WWE via Twitter