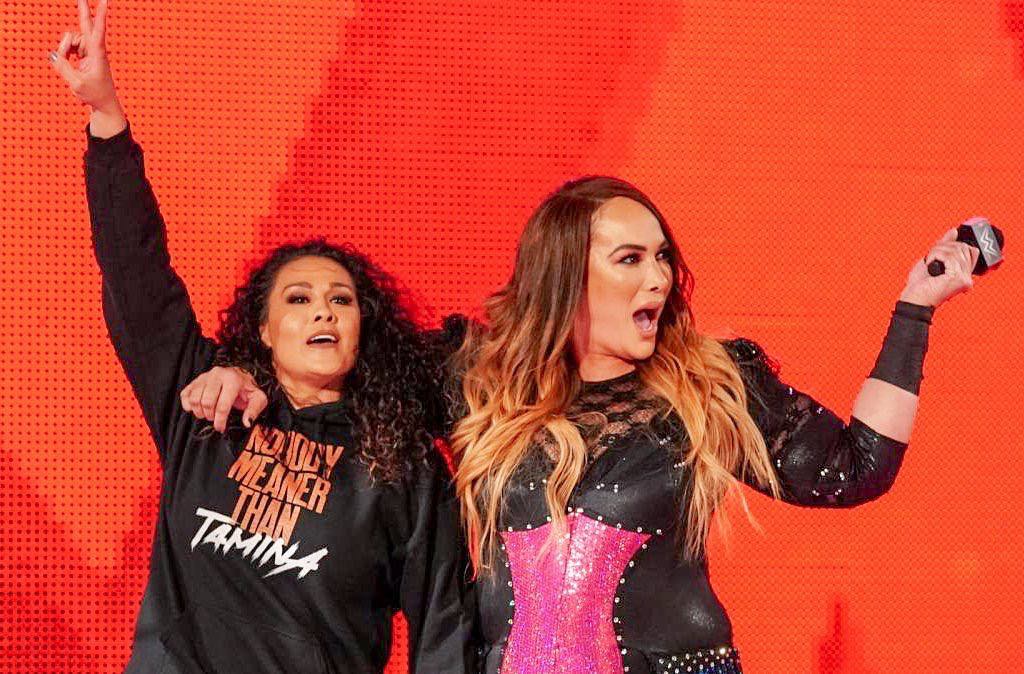 Nia Jax is Currently Sidelined with a Knee Injury
Nia Jax, being called a female version of Andre the Giant by Vince Mcmahon, is now been sidelined from her nagging knee injuries started from last year. She will be undergoing surgery soon. She herself confirms the injuries on her official Twitter account saying:
"Some of you may or may not know, but I will be out of action for a little while. Unfortunately, I have been pushing through some pain over the last year due to injuries in my knees and I will be undergoing surgery to repair both of my ACLs. I'm grateful to everyone who has supported me! Thank you! Xoxo Nia"
"Unsafe" worker of 2018!?
Nia has been given the one being "unsafe" worker in the ring by fans and some wrestling critics on Twitter. Currently, she is respobsible for injuring a total of 6 co-workers like Charlotte Flair, Bayley, Zelina Vega, Ember Moon, R-Truth ( Yes, during  Men's Royal Rumble entrance), and Becky Lynch. Current Champion Becky Two Belts's injury was the most noticeable and left her with a bloody face. But anything can happen in the WWE. Like the company said the hazards are real.
The Divas of Doom (D.O.D) is no more?
Tamina (the daughter of late great Jimmy Snuka) came back from injury after suffering a torn rotator cuff; joining forces with Jax and what could be an unstoppable tag team in women's division. But they only beat The Boss 'n' Hug Connection (Bayley and Sasha Banks) on Raw, and lost twice in chasing the tag team titles.
TSJ101 family would like to wish Nia Jax a successful surgery and a speedy recovery and hope to see you back in the ring dominating again soon.
But why decide to take the surgery right after losing the fatal four ways match on Wrestlemania 35?
Nia Jax might have another reason behind the surgery: TSJ Writer Thoughts!
Nia is a plus-size model and nobody her size won't work with injuries just to lose all the time. She and Tamina may be hoping the company will push them as a dominant heel tag team by winning the inaugural Women's Tag Team titles and beat up everyone who gets in their way. But she may also be in the same line with Bayley and Sasha Banks, who are reportedly frustrated with the company decision for giving the titles to The IIconics at Wrestlemania 35.
This may or may not be true, and is solely my guessing! So I hope it's not true because sooner or later WWE will follow WCW footsteps.
What do you think? Leave a comment below.
You can follow us on Twitter:
And follow the writer:
Photo Credits to Nia Jax via Instagram