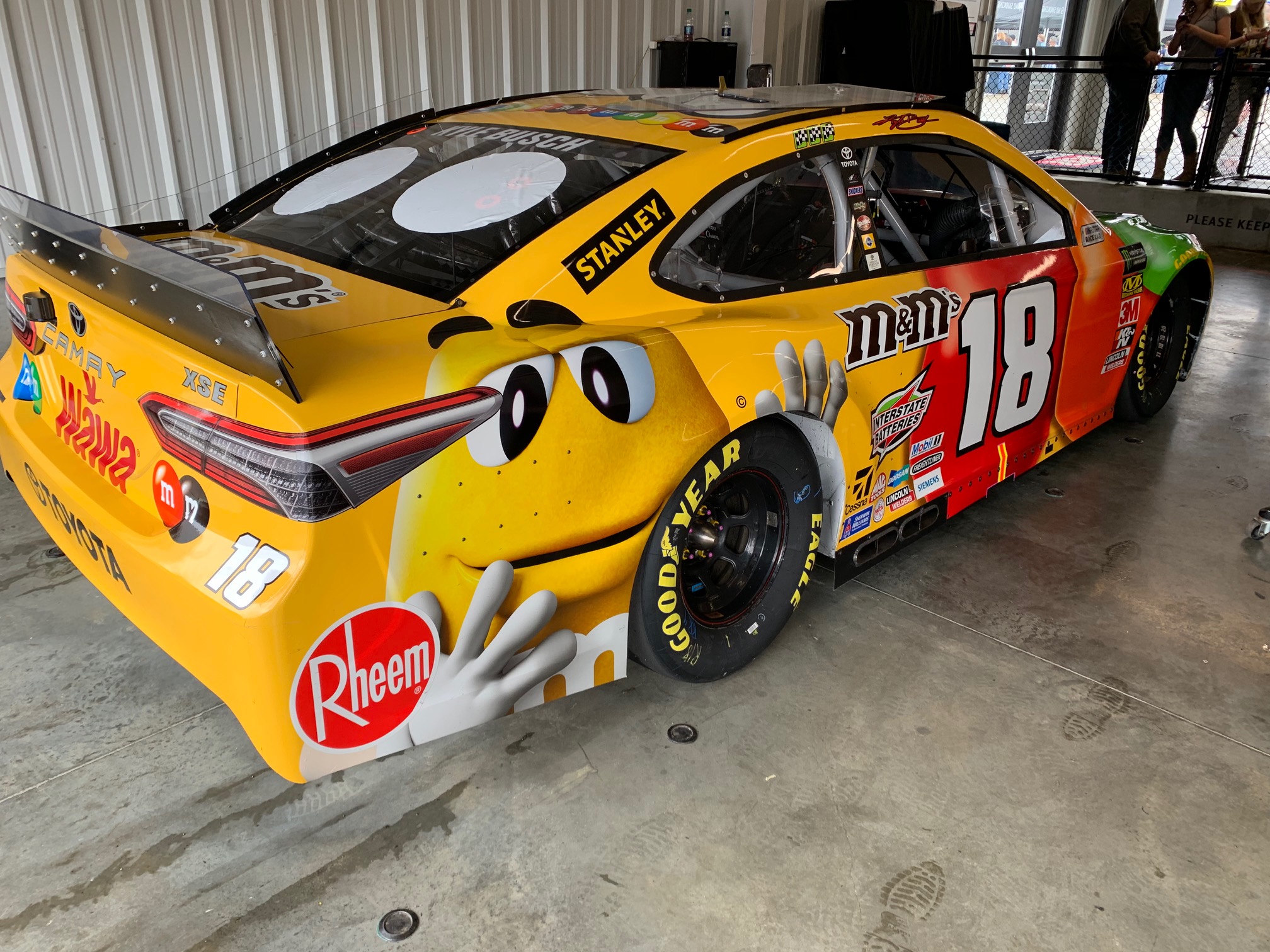 Kyle Busch Seeking 3rd Straight Richmond Win
There is no surprise that Kyle Busch is currently holding the top spot in the NASCAR Cup Series. With 3 wins already this season, he heads into Richmond looking for his 4th. After a sweep of both races last season at the Virginia track, he remains the favorite this year.
If Kyle scores the victory this weekend, he'll not only win again, but also join an elite group in Richmond history. Hall of Famers David Pearson, Richard Petty, and Bobby Allison have all claimed three wins in a row at the short track. With that kind of history on the line, Kyle is a strong contender to get it done.
When asked if stats like that give Kyle extra motivation, he told TSJ101Sports it does not. "No, I don't need any more motivation to try to win," said Busch. We've got plenty of motivation to win. It obviously is cool to have opportunities like that when you do win and are successful. Of course, if we can win 3 in a row here to match names like that who are certainly the godfathers of our sport that have built it to what it is today, would be pretty cool."
Kyle Busch's Richmond Stats
When it comes to historical stats, Kyle Busch looks great at Richmond. In his 27 NASCAR Cup starts he's responsible for 6 wins. With those wins are an average start of 12.7 and an average finish of 6.9. Kyle's also been able to claim 17 top 5s and 20 top 10s.
Additionally, this racetrack is significant to Busch in the Xfinity Series. Back in 2004, he scored his first ever win in the series at Richmond. Since 2004, he's won 5 more Richmond Xfinity races, most recently in 2016.
Can Kyle win 3 in a row tonight at Richmond?  Catch all of the action at 7:30 PM on FOX.
Follow the writer:  twitter.com/noah_lewis1