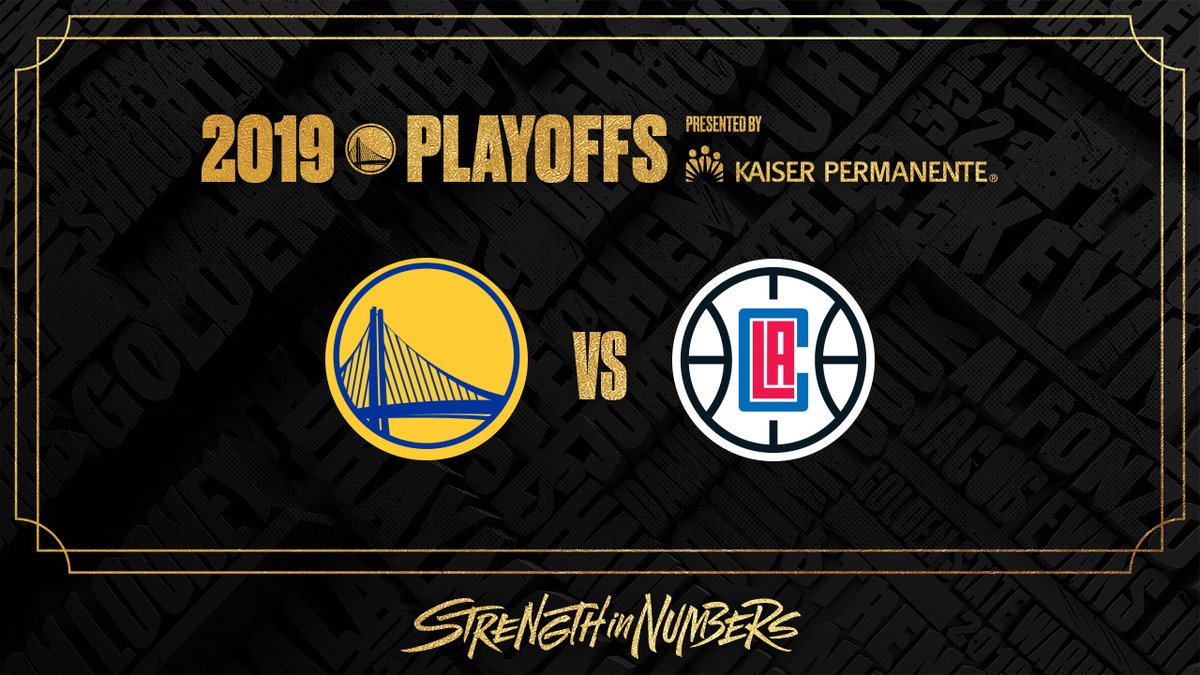 The Warriors Prepare For The Clippers
The Warriors have finished the 2018-2019 season with a record of 57-25. The record might not look as good on paper in comparison to seasons past, however, the two most important things that the Warriors aimed to achieve have come to fruition. The Warriors managed to not only finish as the top team in the Western Conference, but they have also clinched home-court advantage throughout the playoffs. They also nearly completed the insurmountable task of finishing the regular season with a virtual clean bill of health. Stephen Curry suffered a mild sprain in his right foot in the second to last game of the season. He is expected to play tomorrow after having three days of rest.
One thing the Warriors will not have is home court advantage versus either the Raptors or Bucks — that is if they were to face either of these two Eastern Conference powerhouses in the NBA Finals. Which leaves us to ask the question of how susceptible they could be without the support of Roaracle Arena. The Warriors wish to finish strong and capture their seventh NBA title prior to moving into The Chase Center this fall. This could very well be the toughest road that these Warriors have faced thus far.
Will The Warriors Get The First Round Sweep?
Golden State is heavily favored to win this series, and many predict a first-round sweep. The Warriors own a 3-1 record versus the Clippers this season. Also, Demarcus "Boogie" Cousins will be motivated to take part in his first playoffs of his career. Does L.A. have a chance of pulling off the upset?
Let us look at a few key factors:
One topic that has loomed over the Warriors this entire season is free agency. Will the pending moves of Kevin Durant, Klay Thompson, and DeMarcus "Boogie" Cousins serve as a distraction? Although this has caused for some tense moments particularly between Durant and Draymond Green, Golden State as a unit has done a pretty good job of keeping these matters behind closed doors.
Another question to be answered is will the Warriors overlook their first-round opponent. We are well aware that there is a very strong chance that the Warriors will face their toughest opponents of the entire playoffs in the second round. That is if the Houston Rockets defeat the Utah Jazz. If the Warriors break their focus and get caught overlooking the Clippers, it could definitely leave them more vulnerable to defeat. Something else to consider is the matchup between Steph Curry and Patrick Beverly. Beverly's offensive game might leave much to be desired but, from a defensive and psychological standpoint, he might very well have an advantage over Curry. Will Steph be able to tune him out and lead his team past the Clippers? You will have to tune in Saturday night to ABC to find out!
Follow us on Twitter: @T101Sports @T101SportsNBA
Follow us on YouTube
Photo Credit
@warriors via Twitter