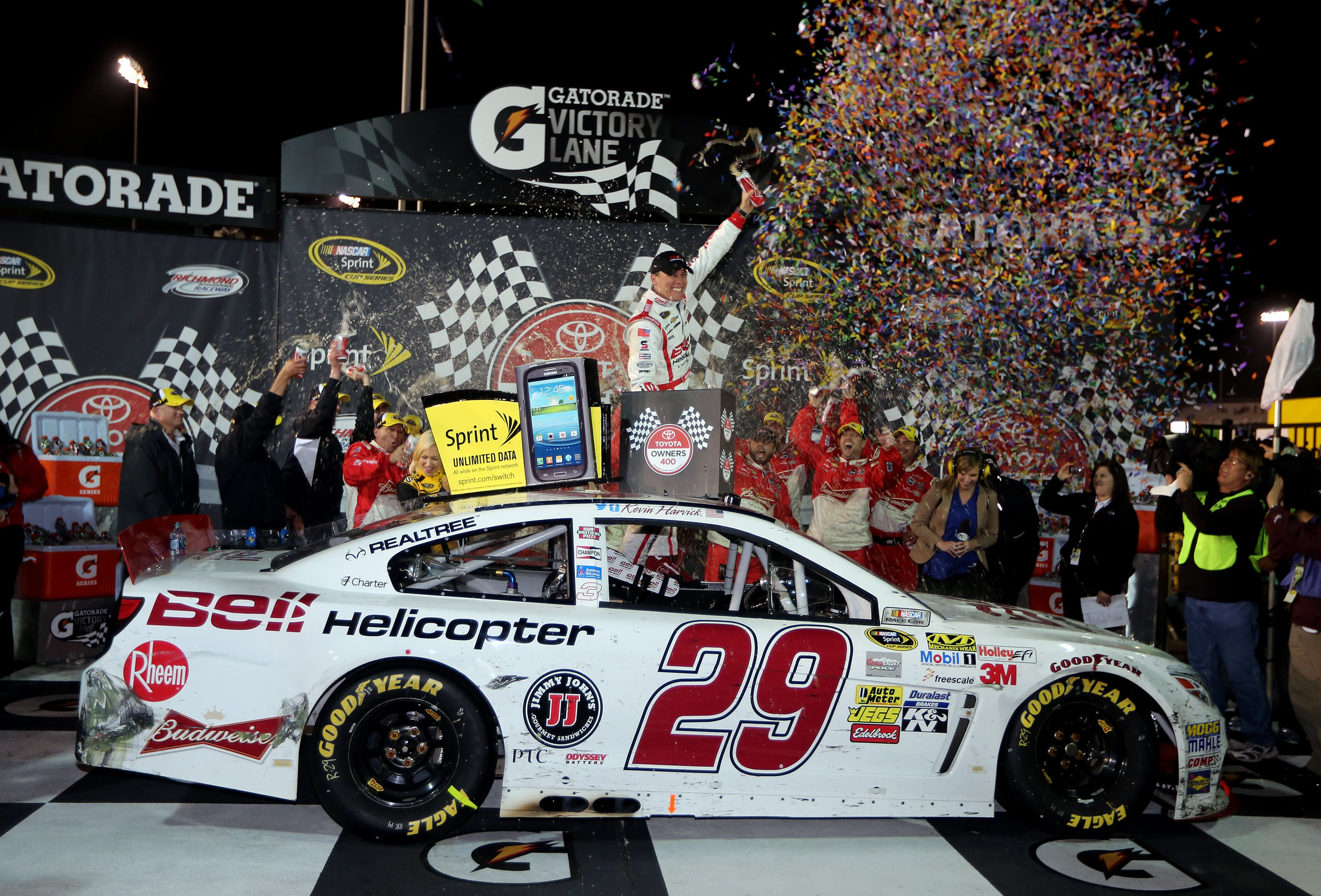 Can Happy Harvick, 4 Team Return to Winning Ways at Richmond?
8 races into the 2019 season, Kevin Harvick and the 4 team are still winless. Only once in the last 5 seasons have they remained defeated this far into a campaign. According to Harvick, they have not had race-winning speed so far this season. However, the 4 Mustang was strong in Bristol. With the recent uptick in performance, can Happy Harvick stand a chance at taking another win at Richmond Raceway?
Happy Harvick's History at Richmond
In 36 career starts at Richmond Raceway, Kevin Harvick has 3 wins. He also has 14 top 5s, 23 top 10s, and 1109 laps led at The Action Track. In spite of these strong numbers, Happy Harvick has yet to win at Richmond with Stewart-Haas Racing. Harvick's most recent Richmond victory came in the 2013 spring race, which was his last season at Richard Childress Racing. Since joining SHR however, Happy Harvick has only finished worse than 10th one time at the Virginia 3/4 mile track.
Outside of Atlanta and last week's Bristol race, the 4 team and Kevin Harvick have lacked speed to lead laps and contend for wins. Of course Bristol's results for the 4 come with an asterisk, due to Happy Harvick being penalized for failing prerace inspection. Despite the infractions, Harvick raced his way back onto the lead lap and finished 13th at Bristol. Had Happy Harvick retained his starting position, he would have likely contended against Busch for the win.
Has the 4 team turned a corner in performance? Potentially, but they need to have an uneventful weekend up until the green flag in order to properly execute a race. If the 4 can make it through practice and qualifying without issue, then expect them to be strong on Saturday night. Happy Harvick has not won at Richmond Raceway in 6 years, that trend may just change this weekend. Tune in Saturday to the Toyota Owners 400 to see if Happy Harvick can wheel it back into Richmond's victory lane.
TSJ101NASCAR will have 2 reporters on-hand at Richmond, so be sure to follow along at @T101_NASCAR, @PeterStratta, and @Noah_Lewis1.
Photo credit to Sarah Bundy via Flickr.