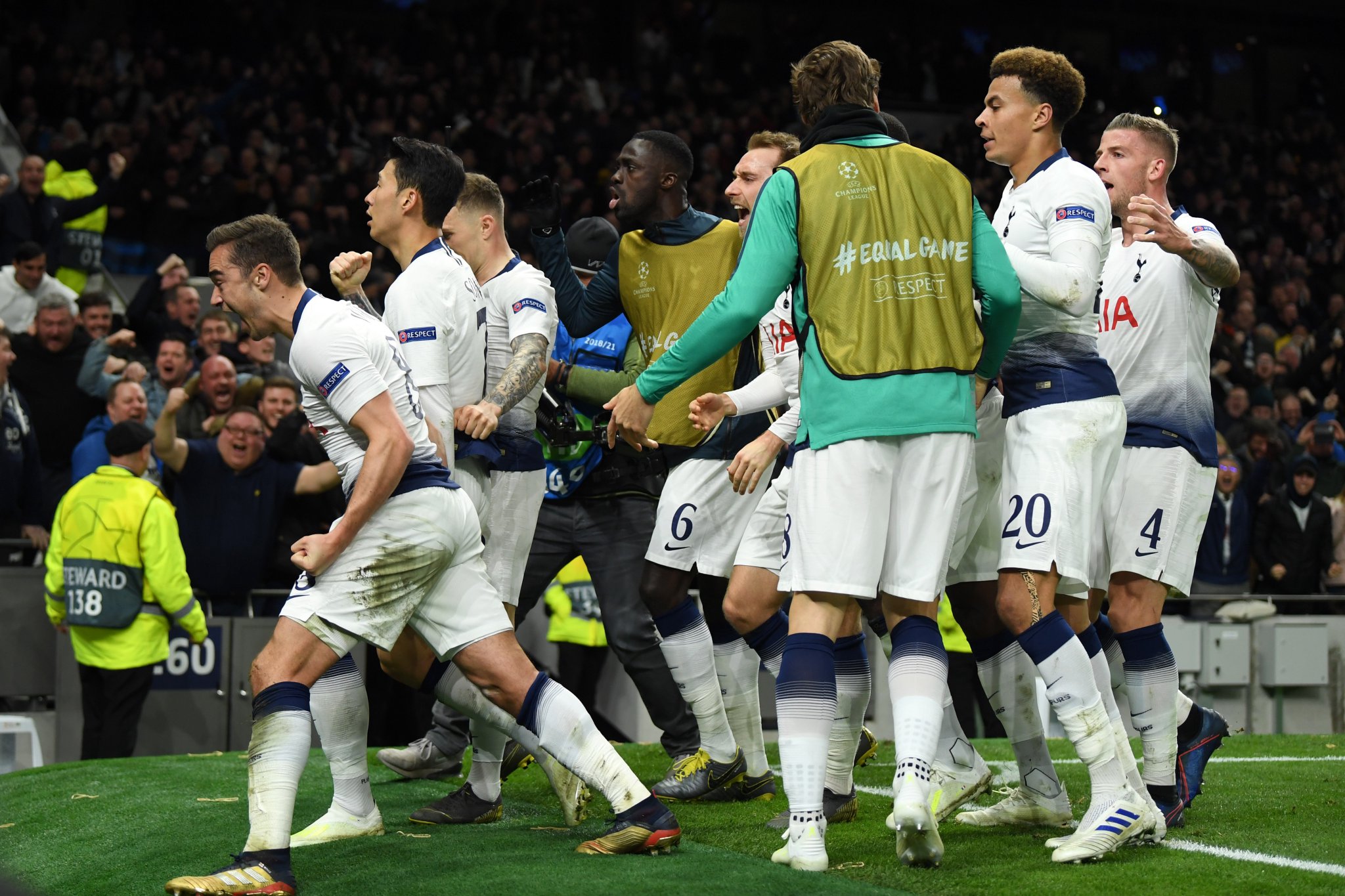 Super Son Saves Spurs
Every couple of years we get to witness a team that will be remembered as one of the best of all times. In recent years, Manchester City have rose to that discussion. City are in the midst of going for the quadruple. In their paths will stand Tottenham. They will have to face Spurs in the Premier League also. However, today is all about Champions League. A spot in the semi-finals is on the line for these two Premier League powerhouses.
Welcome Home
Creating a dominant home atmosphere is something not done over night. However, beating Manchester City in a Champions League play in a brand new stadium would steer you in the right direction. Unfortunately for Tottenham, Danny Rose wouldn't get his side off on the right off committing a handball in the box. Big time moments are for big time players. The captain and the world cup winner Hugo Lloris would come up with a big save to keep his team alive. The chess match continued throughout the game as Tottenham nullified City's explosive wingers. Spurs would be dealt a major blow when Harry Kane would be forced off with a left ankle injury. That setback would prove to set up a major comeback. Spurs would rally as Heung-Min Son come through with the clutch home goal. Tottenham would withstand City's rally and get that crucial home leg victory.
Not Done Yet
It is impossible to win the victory unless you dare to battle. Tottenham brought the battle to Manchester City and put them on notice that this will be no easy walk in the park. Before today, Spurs had not beaten City 2016. The home goal will be crucial carrying over to the second leg when Spurs travel to Manchester what will surely be a hostile environment. Pep will have to make adjustments for the second leg in order to keep hopes alive of winning the quadruple. Spurs may be without Harry Kane, but Pep saw today that will be no small task. The second leg will take place next Wednesday with a spot in the semi-finals on the line.
Follow us on YouTube and Twitter
Photo credit to Tottenham via Twitter