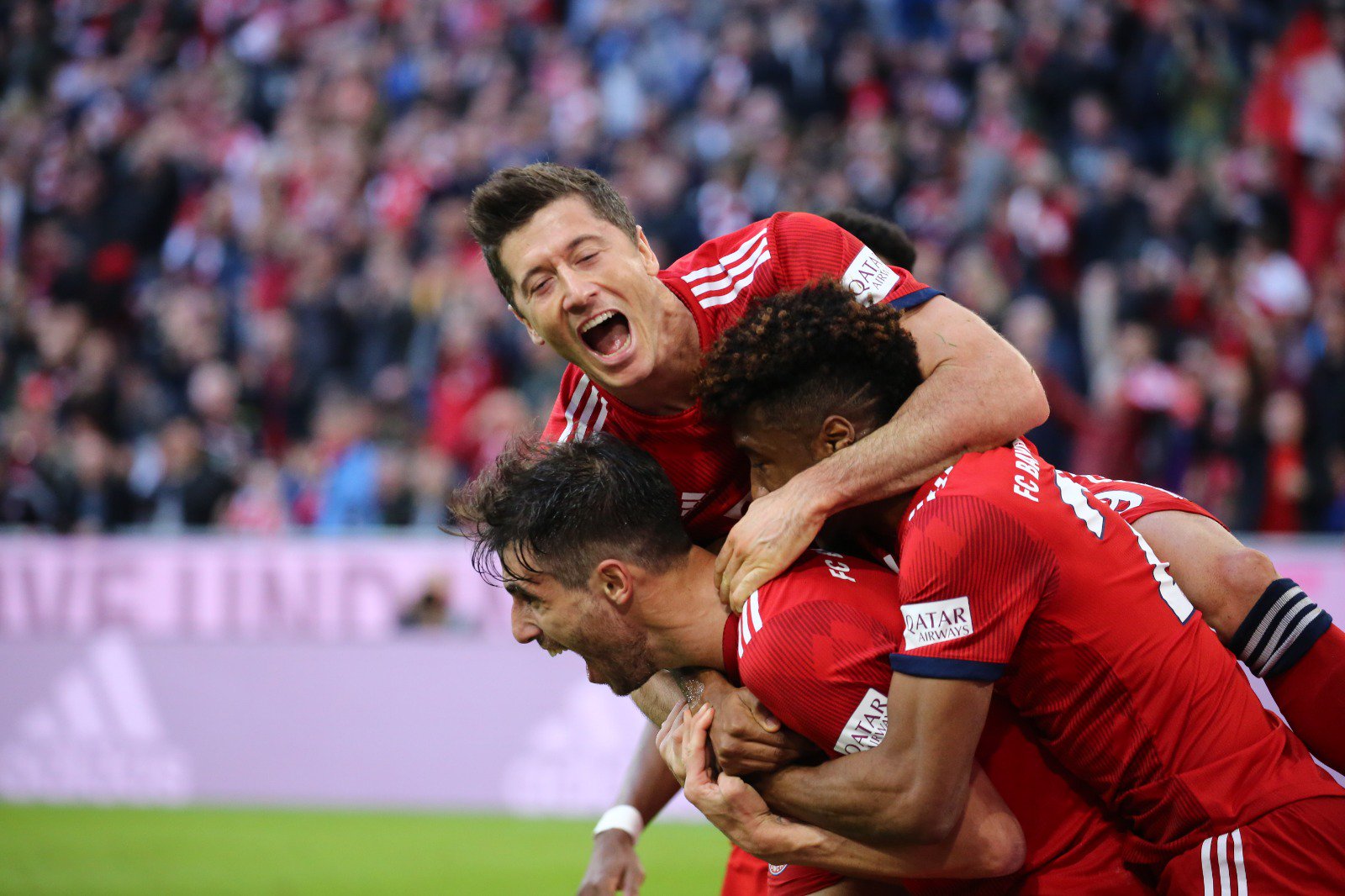 Bayern Overwhelm Dortmund
Pressure can burst pipes or it can create diamonds. Dortmund stroll into Munich today with a rickety two point lead on the defending champions. Bayern have reigned supreme in Germany with a firm grasp on the league since 2011. Dortmund took care of business back in November, which has contributed to this lead they have enjoyed for the majority of the season. With only six matches remaining after today, a win today for either side would be an essential step towards grabbing the Bundesliga title. 
Heart Of A Champion
Dortmund began today's game wanting to prove that their title run should not be considered fool's gold. Lucien Favre's team high pressure would create early struggles for Bayern's back four's play out of the back. Mahmoud Dahoud's early chance off the counter attack however would be Dortmund's one and only bright spot from today. Bayern would show quickly and often why they have not taken their foot off Bundesliga dominance over the last six years. The two ex-Dortmund players, Mats Hummels and Robert Lewandowski opened up the scoring. Lewandowski would show off his class chipping the goalie and volleying it one time to double the home team's lead. Javi Martinez and Serge Gnabry would add two more to see Bayern cruise to a four-goal lead to end the half. Lewandowski would net his brace in the second half, as Bayern would not look back.
All Business
Borussia Dortmund had their pipes burst all over Munich today. Bayern proved today who still is big brother in the league. With the win today, Bayern take control of the top spot in the Bundesliga. Bayern will travel to Fortuna Düsseldorf looking to continue their winning ways. The defending champions look to make it seven straight titles as the campaign winds down as they sit on top. Dortmund will look to regroup as they host Mainz next weekend. The title race is still not over, but what looked to be Dortmund's season, just got a lot harder to fulfill.
Photo credit to Bayern Munich via Twitter