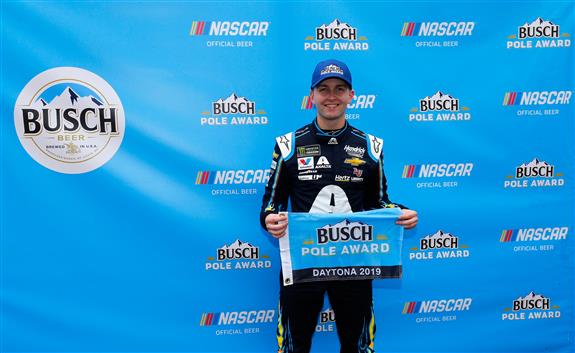 William Byron Begins To Find Much Needed Success
From a very young age, William Byron shot up through the ranks of NASCAR. At the age of 21, he now is competing in his second season driving the #24 car for Hendrick Motorsports. After a mediocre first season that still lead to the Rookie of the Year award, the 24 team seems to be making up some ground.
One major change this season for Byron is his crew chief. In his first season, he had Darian Grubb calling the shots from the pit box. Now as 7-time championship crew chief Chad Knaus takes the helm, things seemed to have improved almost instantly. In this year's Daytona 500, the two were able to claim the pole and lead laps. Following that weekend however, things seemed to have fallen off for Hendrick Motorsports as a whole until Texas.
Last weekend at Texas Motor Speedway, Hendrick Motorsports appeared to gain some ground on the competition. Jimmie Johnson was able to claim the pole with Byron starting in second. In the race, William was able to lead laps and would go on to tie his career-best 6th place finish. Now as we get ready to race in Bristol, Byron was again able to claim a second-place starting spot. This time he hopes he will be the driver pulling into victory lane.
William Byron's Bristol Stats
In only two Cup Series races at Bristol, William has an average finish of 20.5 and average start of 8.0. With so many changes over the off-season and within the past few weeks, these stats may not mean much. Byron has also made it clear that his main goal is practicing how to get into a rhythm at Bristol.  With over 100 laps run in first practice, he may have just found it.
Tune in to the Food City 500 on Sunday to find out if William Byron can finally claim his first victory.
Follow the writer:  Twitter.com/noah_lewis1