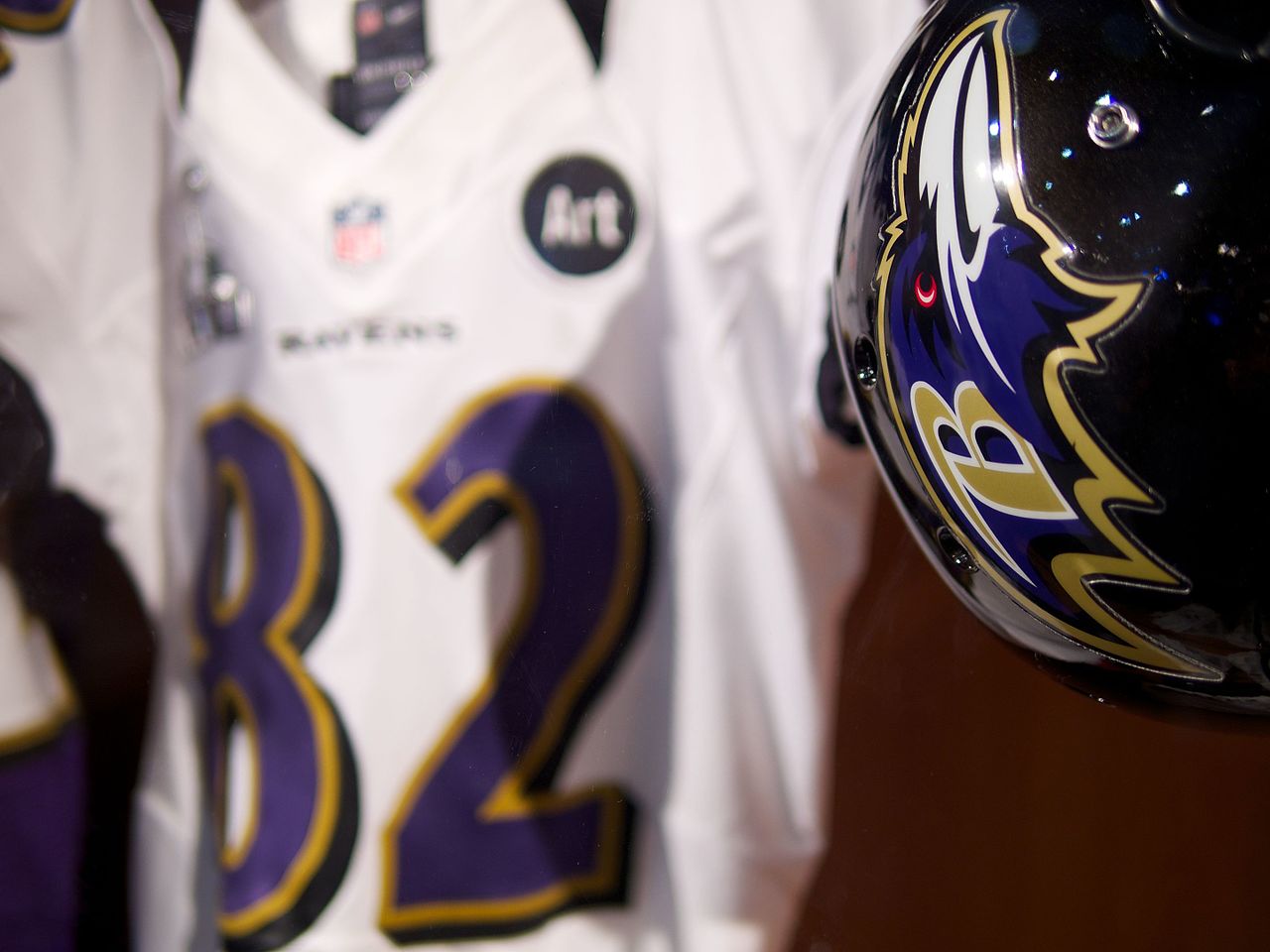 Will the Baltimore Ravens Find a Way to Fill the Wideout Depth Chart Before Day 1?
Here we are, once again: the Baltimore Ravens are in the thick of the 2019 NFL offseason and are, once again, needing to address the wide receiver position. Approaching the 2018 NFL season, the Ravens acquired five wide receivers, including signing veterans Michael Crabtree, Willie Snead, and John Brown. While free agency played a big role, Baltimore also used the 2018 NFL Draft to build the position. The Ravens managed to nab wideouts Jaleel Scott and Jordan Lasley in the 4th and 5th round, respectively.
With Baltimore making a drastic shift to a run-heavy offense midseason, the wide receiver corp didn't have much of an opportunity to make an impact. Only one receiver on the roster (Willie Snead) managed over 60 receptions in 2018 for Baltimore. The result was Baltimore letting Michael Crabtree and John Brown go after just one season. This leaves Baltimore with a depleted depth chart approaching the 2019 NFL Draft.
The Ravens – once again – have a major need at wide receiver. Current depth chart:
1. Willie Snead
2. Chris Moore
3. Jordan Lasley
4. Jaleel Scott
5. Quincy Adeboyejo (ERFA)

— Mike Clay (@MikeClayNFL) February 25, 2019
What's Next?
Baltimore's gameplan as far as bolstering its receiving corps for the upcoming season is fairly obvious at this point. Ravens GM Eric Decosta is banking on success in the 2019 NFL Draft. The Ravens will likely draft multiple receivers, giving guys a chance to compete when OTAs begin. Assuming that Baltimore trades back in the first round, they will have more than enough swings at the position.
So, is Baltimore doomed at the receiver position? Not exactly. The roster still has potential and Baltimore has a young group of guys who have a huge opportunity to develop this offseason. However, Baltimore will need these things to go well if they want production from the position.
What Needs To Go Well
Chris Moore Must Embrace a New Role
In his three-year NFL career, Chris Moore has accumulated just 490 yards and four touchdowns. Additionally, Moore has never managed over 20 receptions in a single season. Having been buried in the Baltimore depth chart throughout his career, Moore hasn't had an opportunity to showcase his skills as a wideout.
Tough to be optimistic about a guy who is going into his fourth year and hasn't shown any signs of production? Ravens fans remain high on Moore because he has shown his athleticism in other facets of the game. Moore was a high impact player for the Ravens special teams unit in the 2018 NFL season. As a result, Moore will be given all the opportunity he needs to showcase himself as a guy who can help out the Raven offense.
The Wideout That Baltimore Drafts Must Be "NFL-Ready"
Simply put, Baltimore can't afford to draft a "project" at the receiver position. We can go on all day about Baltimore's history of drafting receivers — it hasn't been pretty. Aside from wide receiver Torrey Smith, the Ravens have completely whiffed on receivers in the draft.
However, Baltimore can't afford to screw up this time around. Flopping at the receiver position this offseason will leave the Ravens in rough shape. Failure to secure a valid wideout will result in a depth chart that is one injury away from being historically mediocre. That would leave only one glimmer of hope for the Ravens going into the 2019 NFL season.
Jordan Lasley and Jaleel Scott Must Kindle Competition with Each Other
The drafting of Jordan Lasley and Jaleel Scott weren't exactly the most well-received moves for the Ravens. Scott is 6-foot-5 and has the incredible jump ball ability that a guy of his stature should have, but he lacks NFL-caliber athleticism. At the NFL Combine, he posted a 4.56 forty-yard dash and an underwhelming three-cone time.
On the other hand, Lasley is more of a true athletic player, one that provides a great contrast to Scott's body type. Lasley showcased great potential his junior year, posting 1,264 yards and nine touchdowns in just nine games. However, Lasley lacked consistency as a pass catcher at UCLA. Lasley had 21 drops in his final two seasons. This resulted in a mediocre 16% drop rate for the receiver. Additionally, Lasley has dealt with many off-field issues at UCLA.
The hope is that the two receivers can somehow bring the best out of each other. Baltimore would like to see some production out of one of these guys, but that won't happen if Baltimore doesn't apply some pressure to the young wideouts soon. This could be all the difference between a successful sophomore season for quarterback Lamar Jackson and tough-sledding for the Baltimore passing game. Luckily, a recent acquisition in Seth Roberts should spark a fire in both of these guys to push to remain on the roster post-training camp.
Photo Credit
Featured image courtesy of Austin Kirk via Wikimedia Commons
Follow Khadeem on Twitter at @ReachingGod and TSJ's NFL Department @TSJ101SportsNFL
Subscribe to get the latest news from TSJ at the TSJ 101 Sports TV YouTube channel!