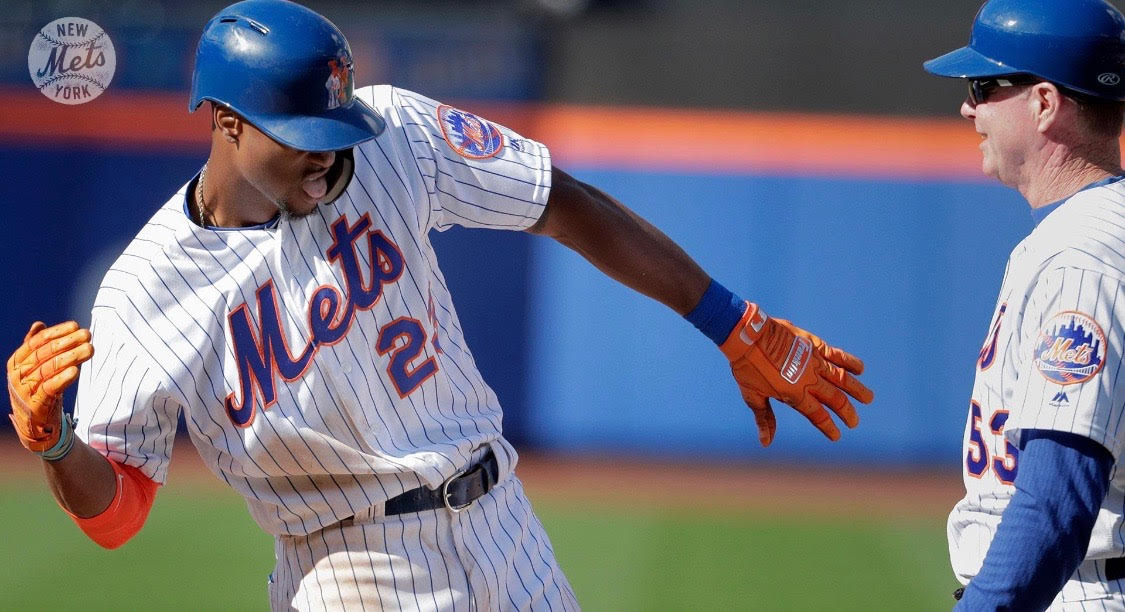 Mets Power Way To Huge Comeback Win Over Nationals
The Mets offense powered their way to a huge comeback win over the Nationals earlier today. Issues with the bullpen in the final few innings added a little bit of drama for the Mets. However, the Mets offense woke up again in eighth as they added three runs to take the lead over the Nationals. They will look to win the series tomorrow afternoon as they send Zack Wheeler to the mound to take on Max Scherzer.
Game Recap
Both sides remained quiet until the fourth inning. J.D. Davis launched a solo shot (his first homer as a Met) to give the Mets the early 1-0 lead. Ryan Zimmerman would get the Nationals on the board with an RBI single in the sixth inning that scored Anthony Rendon. The Mets would answer right back in the bottom half of the innings as J.D. Davis crushed his second of the game, and Michael Conforto clobbered his first of the year. The Nationals would cut the Mets lead in half in the top of the seventh after the speedy Victor Robles scored from second on a passed ball. Anthony Rendon would eventually tie it with a solo homer and Wilmer Difo would give Washington the lead with a two-run homer of his own.
After the Mets bullpen struggled the previous two innings, the offense came to life in the eighth inning against a weak Nats bullpen. Rookie-slugger Pete Alonso hit his second homer of the year (and his first at Citi Field) to chip away. In the very next at-bat, Robinson Canó hammered his second homer of the year to make the game 5-5. After a Michael Conforto double, Keon Broxton came in and hit an RBI single to score Conforto. His first RBI as a Met was huge as it gave the team a 6-5 lead in the eighth. After all that, Edwin Díaz would come in a notch his fourth save of the season and another Mets win.
Matz Looks Sharp In Second Start Of The Season
In his second start of the season, Steven Matz was great for the Mets. The southpaw went five innings allowing no runs on two hits with four walks and eight strikeouts. Matz no has a 0.87 ERA to start the season. He is starting to finally look like the dominant lefty the Mets were waiting for. Matz will make his next start on Thursday as the Mets take on the Atlanta Braves.
Follow Us On Twitter:
Site: @T101Sports
Department: @T101SportsMLB
Writer: @zach_nau
Photo Credit to the Mets via Twitter