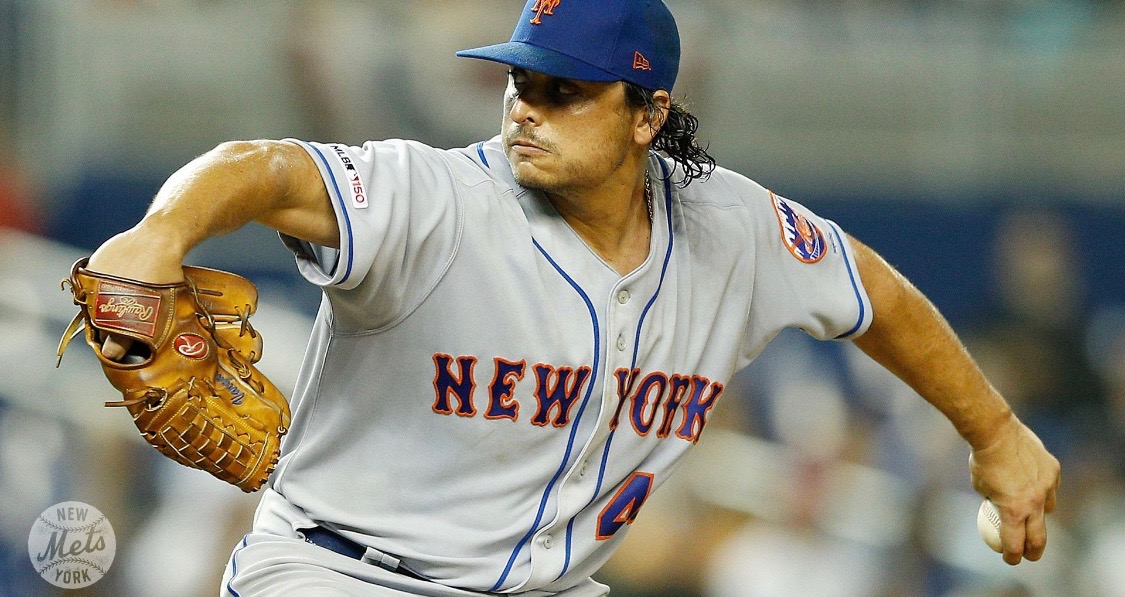 What To Expect From Mets Starters After First Time Through
After last nights victory against the Marlins, the Mets have gone through their starting rotation for the first time all year. Of course, their first start of the year is no indication of how they will perform the rest of the year, however, fans should have a rough idea of what the Mets rotation is going to look like this year.
Jacob deGrom
The reigning NL Cy Young winner had a strong showing on Opening Day. As the game went on, deGrom began to settle in and become more dominant over the Nationals. In his Opening Day start, deGrom went six innings allowing no runs on five hits while he struck out ten. If anything, Mets fans can expect a repeating dominant performance from their ace in 2019.
Noah Syndergaard
In his first start of the year, Thor earned a no-decision against the Nationals. He went six innings allowing four runs on seven hits while he struck out seven. Not an awful start to the year for Syndergaard but we have seen better from him. Expect a bounce-back start as he faces Washington again in their home opener on Thursday. The current Nationals roster is slashing .241/.274/.388 against Syndergaard. With that, Thor should have an edge over the Nats, especially with playing in New York.
Zack Wheeler
It should be no secret to anyone that Zack Wheeler is the key to the Mets success in 2019. After battling injuries the past few years, Wheeler will look for a full healthy season. In five innings of work in his first start of the year, Wheeler allowed four runs on six hits with seven strikeouts. He found himself throwing 95 pitches in those five innings. Should Wheeler be able to keep his command, he certainly has the stuff to be huge for the Mets this year.
Steven Matz
Mets fans have seen glimpses of how dominant Steven Matz can be but have yet to see it in full season. Matz lasted 5 1/3 allowing one earned run on six hits with three strikeouts. This was a great sign for Matz and Mets fans to see. Matz is not a strikeout pitcher which is not a bad thing. He gets outs in other ways (primarily with ground balls i.e. his GB% in 2018 was 48.8%) that allow him to be efficient.
Jason Vargas
The biggest question coming into the year was Jason Vargas. No one really knew what they were going to get out of him. Vargas went five innings in his first start of the year allowing two runs on eight hits while striking out two. If Vargas can continue to do this the whole year, the Mets should have no worries about him. He worked his way into trouble on a few occasions but worked his way out of it to keep the Marlins in check.
Overall Expectations
Overall, the Mets rotation looked great the first time through. The biggest thing for the Mets staff is to stay healthy. Assuming they can stay on the injured list, the Mets (and their fans) should have no worries about their pitching staff as they look to make a deep run in 2019.
Follow Us On Twitter:
Site: @T101Sports
Department: @T101SportsMLB
Writer: @zach_nau
Photo Credit to the Mets via Twitter