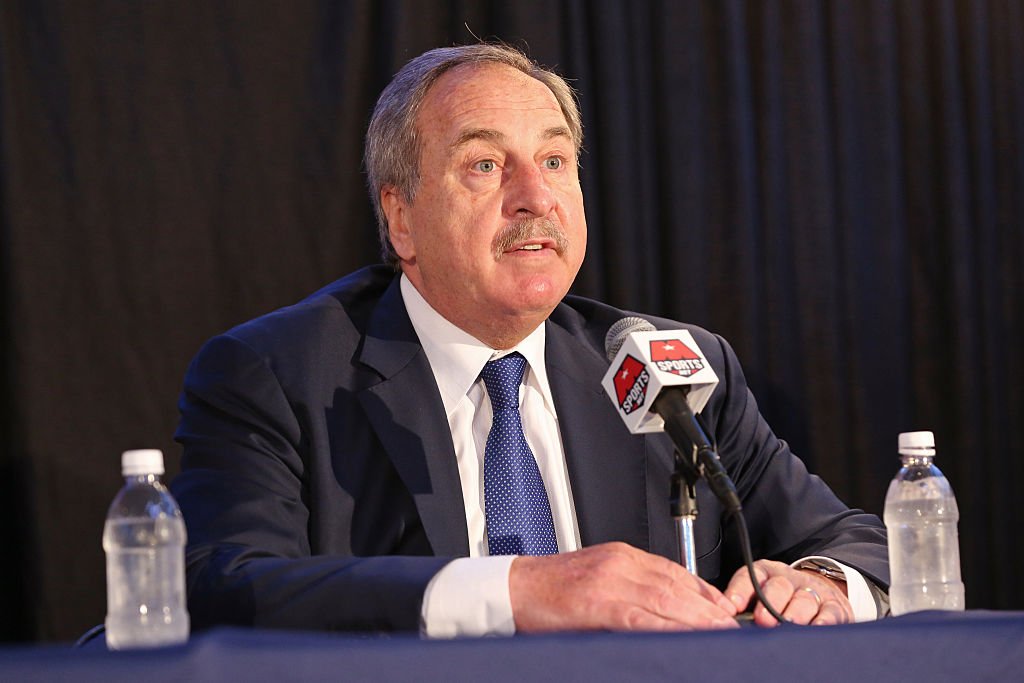 Wizards Fire Longtime Team President Ernie Grunfeld
The Washington Wizards have decided to part ways with longtime Team President Ernie Grunfeld. He had been a part of the organization since 2003. Owner Ted Leonsis informed Grunfeld in the morning that he will no longer be a part of the Wizards front office. Leonsis provided a statement regarding the decision:
"We did not meet our stated goals of qualifying for the playoffs this season and, despite playing with injuries to several key players, we have a culture of accountability and a responsibility of managing positive outcomes. I wish to thank Ernie for his service to the Washington Wizards. He and his family have been great leaders in our community and have worked tirelessly to make us a top NBA franchise."
The Wizards have decided to dismiss longtime team president Ernie Grunfeld, according to league sources

— Marc Stein (@TheSteinLine) April 2, 2019
No surprise
This outcome was no surprise after the disappointing season that the Wizards just experienced. For many fans, this needed to happen years ago. Grunfeld was the reason for a lot of frustration for the team's base, mostly because of his questionable front office moves. The list is too long to cover, but some of the low-lights include matching the Brooklyn Nets offer for Otto Porter, trading away multiple first round picks for role players, and giving Dwight Howard a player option for this summer, despite him missing most of this season due to injury.
Grunfeld was at the helm during the up-and-down Gilbert Arenas era as well. The team saw some success but never amounted more than a first round playoff exit year after year. His best move during those times was getting rid of the albatross that was Arenas' contract, when he shipped him to Orlando for Rashad Lewis and his expiring contract. In more recent years, he did draft okay when he lucked up with the first pick in 2010, taking John Wall and taking Bradley Beal in 2012. He did have his share of misses as well. Otto Porter was picked third in the same draft as Giannis Antetokounmpo. We all remember draft night legend Jan Vessley, who was picked with the sixth overall pick back in 2011.
Going forward
For now, Senior Vice President of Basketball Operations Tommy Sheppard will take over in an interim basis as the Wizards look for a new President. This will be a crucial off-season for the Wizards, as they must decide on keeping players such as Jabari Parker, Bobby Portis, and Tomas Satoransky. Beal is also up for a max-player level extension, so getting the right person in here is of utmost importance. In his tenure as the Wizards front man, Grunsfeld had a 568-724 record, and eight playoff appearances. Hopefully ownership will hold the next guy to a higher standard if the Wizards want to take the next step as an organization.
There are some positives for the Wizards in the near future. They have some flexibility this off-season thanks to the Porter trade. They also own a top ten lottery pick in a pretty decent draft class, so they do have something to build on. The maturation of young players such as Thomas Bryant and Troy Brown Jr., as well as the development of Beal into a NBA superstar should give Wizards fans hope for the future. It will be a lot of pressure on whomever takes over for Grunfeld, but with the right leadership in place, the sky it the limit.
Follow us on Twitter: @T101Sports @T101SportsNBA
Follow us on YouTube
Photo Credit
@BR_NBA via Twitter