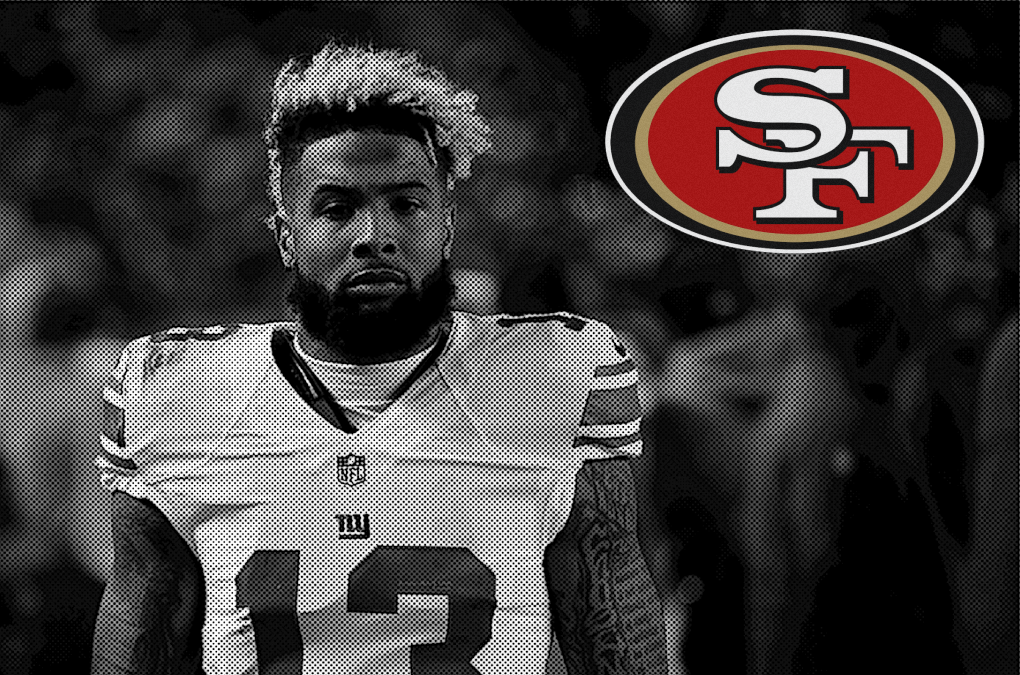 How the 49ers Missed Out on OBJ
A few weeks ago, the Cleveland Browns shocked the NFL world by trading for former New York Giants wide receiver Odell Beckham Jr. The Browns paid big, but in return they have landed one of the best receivers in the NFL. There were rumors that other teams were pursuing a trade for OBJ as well, one of the main ones being my beloved San Francisco 49ers. Recently, John Lynch, the 49ers GM, shared the process behind those negotiations. While they pursued him aggressively, ultimately the 49ers missed out on OBJ.
John Lynch on @KNBR regarding Odell Beckham Jr.: "I think, ironically, the fact that we had the No. 2 pick made it more difficult because they wanted that badly. They wanted two No. 1s. And we weren't willing to part with that. It was too valuable of a pick."

— Matt Barrows (@mattbarrows) March 29, 2019
He's kidding right? You're telling me that the reason the 49ers missed out on this:
… because our draft pick was too good? I like John Lynch as a GM, but honestly, I'm calling bull crap. That's ridiculous. Is there a player in the draft that is 100% better than OBJ? I don't think so. There's definitely promising players we could take with that number 2 pick, but none of them are guaranteed to be better than OBJ. There's only one player who's guaranteed to be better than OBJ and we let him get traded to the other Bay Area team. (I'm talking about Antonio Brown). With the current state of the 49ers receiving corps, I'm personally having a hard time coming to terms with the fact that this is why we missed out on this trade.
Honestly, I think I'm also just frustrated that John Lynch said that this is why we missed the trade. He shouldn't have said anything, he really shouldn't have. But now, he's basically admitted that he is the reason we don't have OBJ. And who knows, maybe I'm wrong. Maybe whoever the 49ers plan on taking with the number 2 pick is that good. All I know is that John Lynch has a lot of pressure on him to get this pick right, because we all know who it could have been instead.
This guy, of course. We could have had the guy who does this:
Photo Credit
Featured image courtesy of Brook Ward via Flickr & Stepshep via Wikimedia Commons
Follow Timmy Gibson on Twitter (@timmygibson13) and on TSJ101Sports: NFL!
Subscribe to get the latest news from TSJ at the TSJ 101 Sports TV YouTube channel!