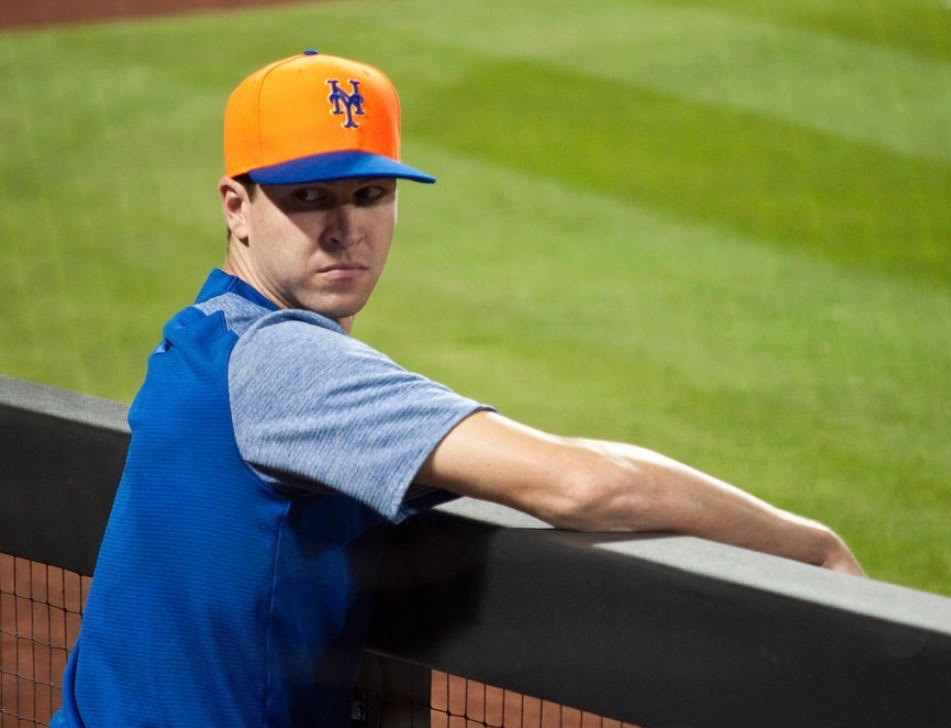 Mets Sign Jacob deGrom To 5-Year Extension
Early this morning, reports came out that the Mets came to an agreement with Jacob deGrom on a 5-year contract extension. The deal is worth a reported $137.5 million with a full no-trade clause with an opt-out after 2022 and a club option for 2024. Previously, deGrom was set to be ready for arbitration in 2020 and make $7 million this season. However, the new deal removes any chances of arbitration and, in total, the new contract for deGrom is worth 6-years and $170 million.
Was deGrom Worth It?
Mets fans have been hounding for the front office to extend deGrom. Even teammate Noah Syndergaard backed him up by saying:
"Jake's the best pitcher in baseball right now. He deserves whatever amount he's worth. I want to keep him happy, so when it does come time for him to reach free agency, he stays on our side pitching for the Mets. I just think they should quit all this fuss and pay the man already." 
The reigning NL Cy Young winner was worth every penny the Mets gave him. He finished 2018 with a record of 10-9 with an ERA of 1.70 and 269 strikeouts. He was also an All-Star and finished fifth in the MVP voting. Along with this, deGrom was only the second pitcher (the other being Pedro Martinez) to have a sub-2.00 ERA, over 250 strikeouts, and fewer than 50 walks in a season.
Follow Us On Twitter:
Site: @T101Sports
Department: @T101SportsMLB
Writer: @zach_nau
Photo Credit to nyperson via Flickr