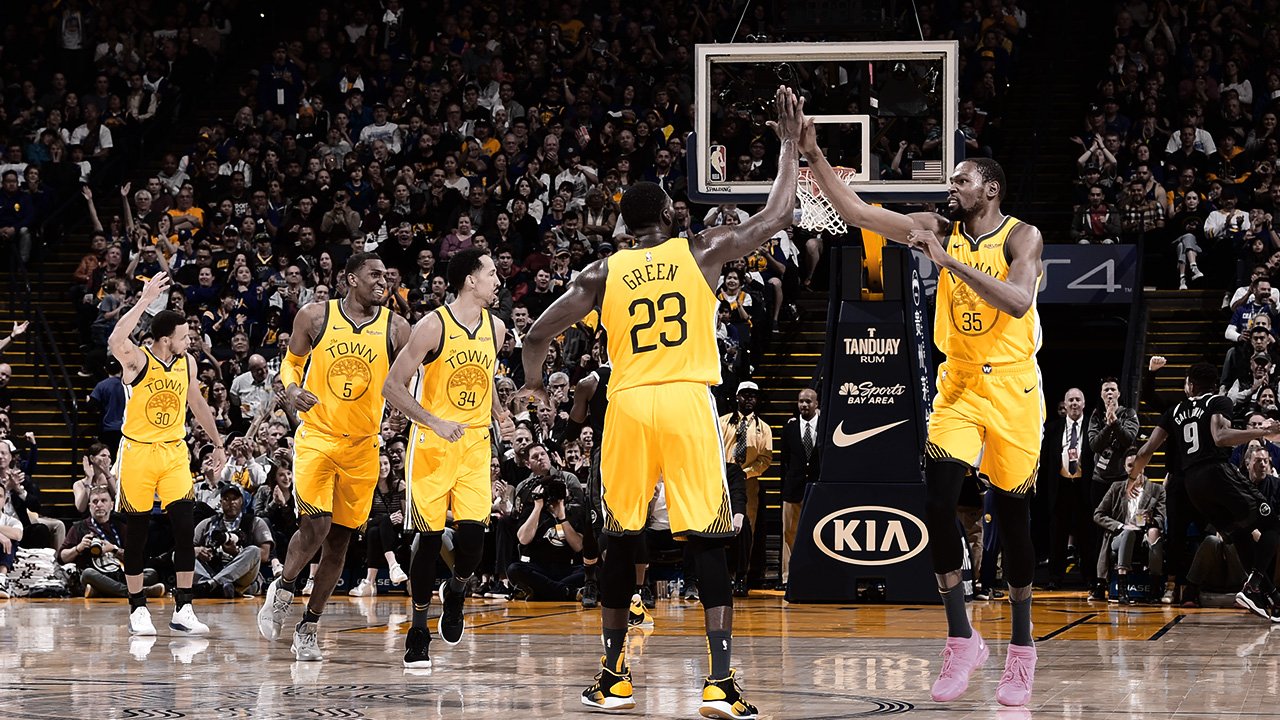 The Warriors Earned Their 50th Win of The Season Against The Pistons
The Warriors suffered yet another blowout loss at home Saturday evening to the Mavericks. However, they did so shorthanded without the services of Stephen Curry, Shaun Livingston, and Andrew Bogut. This was not due to injury, but for load management purposes. Golden State's top priority is not to earn the top seed in the Western Conference, but to remain healthy for the playoffs come April. Curry and the Warriors kicked things into high gear as they faced off against the strong front court of the Detroit Pistons.
Golden State Moves Back Into First Place
The Warriors faced a tall task Sunday evening. Draymond Green and Kevon Looney had the challenge of fending off perennial All-Star forward Blake Griffin. Also, Andrew Bogut would have to find a way to contain big men Andre Drummond and emerging role player Thon Maker without the presence of DeMarcus "Boogie" Cousins. Blake Griffin was the recipient of a thunderous dunk by Shaun Livingston. Maker provided a bit of a scare with his 12 points, but at the end of the day, the Warriors persevered. The Splash Brothers duo of Stephen Curry (26 points) and Klay Thompson (24 points) combined for 50 points. The Warriors earned their 50th victory of the season (121-114) against the Detroit Pistons at Oracle Arena.
Andrew Bogut Stepped Up In His Frontcourt Role
Andrew Bogut was expected to step up in a starting role. Bogut provided more than just solid minutes, he also came equipped with some highlight worthy plays. The Australian big man dazzled the home crowd with a coast to coast drive which displayed his handles. Also, he caught a hook lob from Curry that he completed via a tip in. He finished with eight points, three blocks, and three assists. Most importantly, he limited Andre Drummond to 12 points.
Written by Todd Smith
Follow us on Twitter: @T101Sports @T101SportsNBA
Follow us on YouTube
Photo Credit @warriors via Twitter