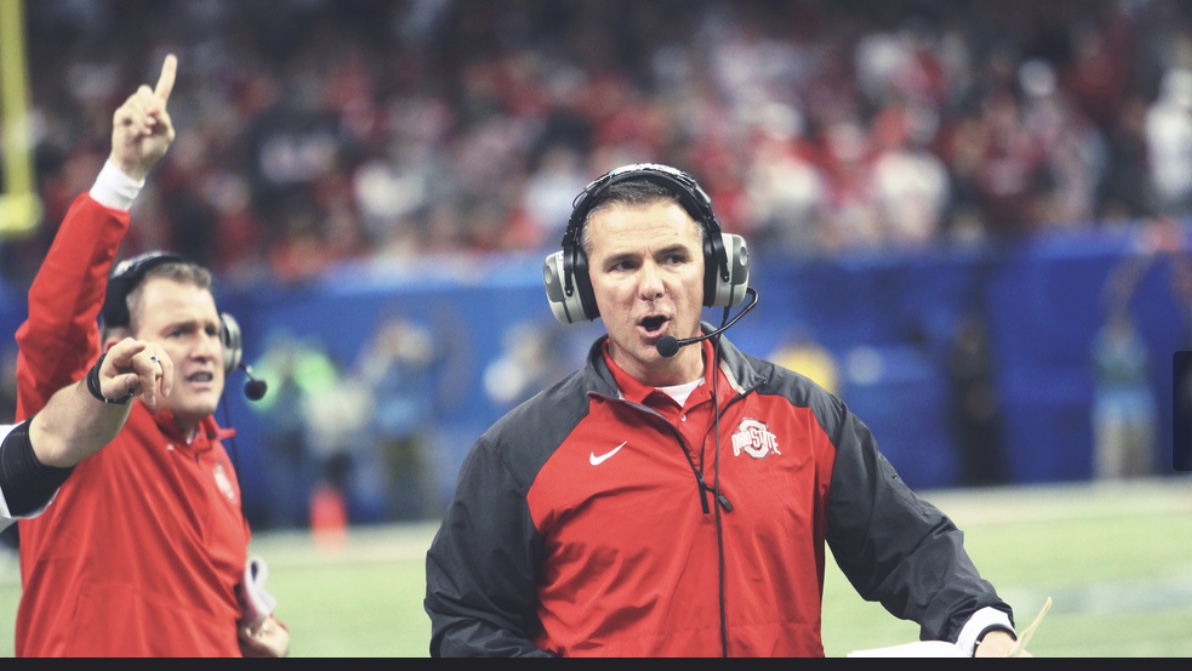 Sports entertainment didn't exactly get rid of former Ohio State head coach Urban Meyer. Say what? You heard me correct!  Urban Meyer is still part of the NCAA. How you ask? Let's take a look, shall we?
Former Head Coach Signs with FOX
Urban Meyer has not a ruled out a return to television after his retirement. The next step for the Ohio State former head coach was confirmed last Monday. We could maybe see him coaching again, but just exactly what did the former Buckeye coach have to say.
"I know I enjoyed my time when I was doing that, but we'll see down the road.
FOX announces they have hired Urban Meyer as one of the analysts for the retooled college football pre-game show.  Meyer will join Brady Quinn, Reggie Bush, Matt Leinart and Rob Stone on the one hour-show. The show will start at 11am (eastern time). FOX airs Big 10, PAC 12, and Big 12 games. FOX president Mark Silverman thinks it's great to have Meyer on the team.
"We wanted to take a big swing and improve our studio show, especially once we knew we were getting an hour on Fox before the noon game," Silverman said. "Once we knew we had Urban, we thought about putting together the rest of the lineup."

"We're taking a slice of recent college football history. We have the big-name coach and former players that adds a fresh look," Silverman said.
Meyer won national championships at Florida State, retired last season after 8 years with the Ohio State Buckeyes. He worked for ESPN as an analyst in 2010; after leaving Florida and heading to Ohio State. He also still working at Ohio State as the assistant athletic director, and teaches at the university's business school.
Could this be Urban Meyer's job till he retires for good, or will he go back to coaching? Everything is up in the air! Good luck coach, on your new adventure.
Social Media
Follow TSJ 101 Sports on Twitter: @TSJ101Sports and @T101SportsCFB
Writer: Kayla McCurry @luvstowrite88
Picture Credit: Eleven Warriors via Flickr