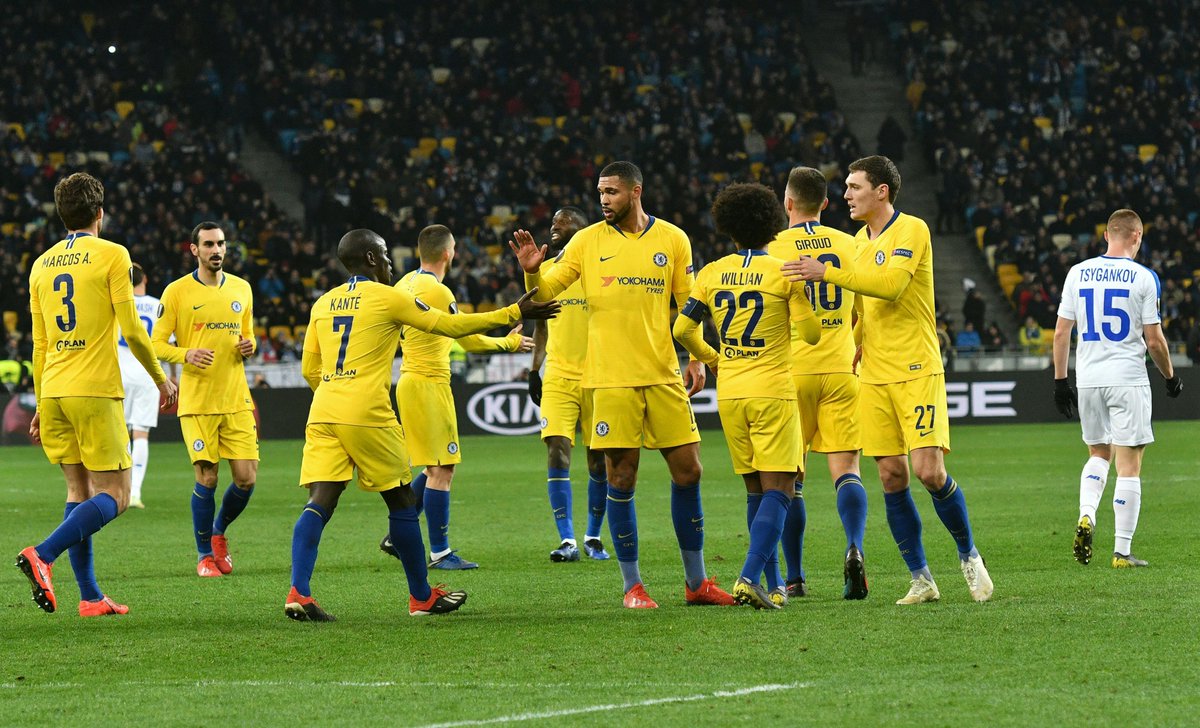 Blues Blow Past Kyiv
With one leg into the quarterfinals, Chelsea look to finish off the job today in Ukraine. The blues enjoyed a well earned three goal victory at home for the first leg of their meeting. Maurizio Sarri will be looking to bounce back after dropping points to Wolverhampton last weekend. Chelsea were regaining their footing in the Premier League before they fell for the trap the Wolves set. Consistency has been a foreign trait for this squad throughout the year. Today they will be able to leave their Premier League worries at home and see off any hopes of a revival for Dynamo Kyiv.
Display of Dominance
Full throttle was the game plan today. Chelsea took no time for reminding Dynamo Kyiv of the rich history of their club. Olivier Giroud would be the first one responsible for the dominance display shown today. The Frenchmen would grab his second goal right before the half and cap off his hat trick in the second half grabbing his Europa League leading ninth goal. Marcos Alonso would get an assist as well as score his first goal since August. The Spaniard has been in and out of the lineups with inconsistent play and nagging injuries. Chelsea wonder kid Callum Hudson-Odoi would see a return the the lineup as well as a return to the score sheet. A smashing run from his own half along with a perfectly placed pass from Giroud, sealed the five goal victory for the blues.
Quarterfinal Bound
The 5-0 victory today validated the gap between the two teams. Chelsea are clearly a class above Dynamo Kyiv, and it showed in both legs. Chelsea will be back in action this weekend as they travel to Goodison Park to battle Everton. The blues will be looking to cement another win right before the international break that awaits them. The blues will find out who their quarterfinal Europa League opponent is on Friday. With Arsenal winning today, there is no doubt who the blues biggest foe left in the tournament is.
Follow us on YouTube and Twitter
Photo credit to Chelsea via Twitter